COMPLETE AND CONNECTED
Drive a complete virtual showroom with the industry's most powerfully integrated digital marketing platform.
At Dealer.com, we believe that the automotive industry thrives when dealers, consumers, and manufacturers are completely connected. It's what drives us to build the industry's most tightly integrated, dealer-focused digital marketing platform. From digital advertising that automatically connects your inventory to likely buyers in your market, to retailing products that help you start and make deals faster than ever, to strategic advisory and managed services, no other solution allows you to connect more meaningfully with your online customers.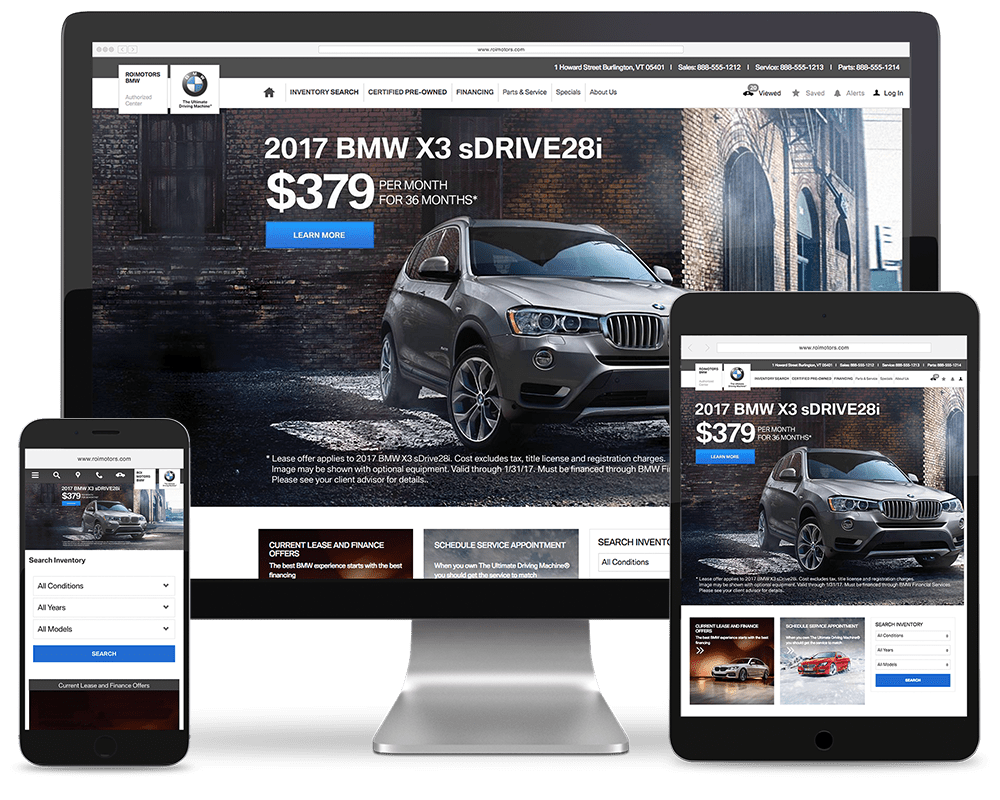 Websites
Dealer.com's Seamless Website platform is both flexible and configurable, so you can create the virtual environment you and your customers expect. Through complete mobile and desktop flexibility, personalized, shopper-specific content, and configurable video and car buying tools – the result differentiates you from your competitors and engages your customers on a deeper level.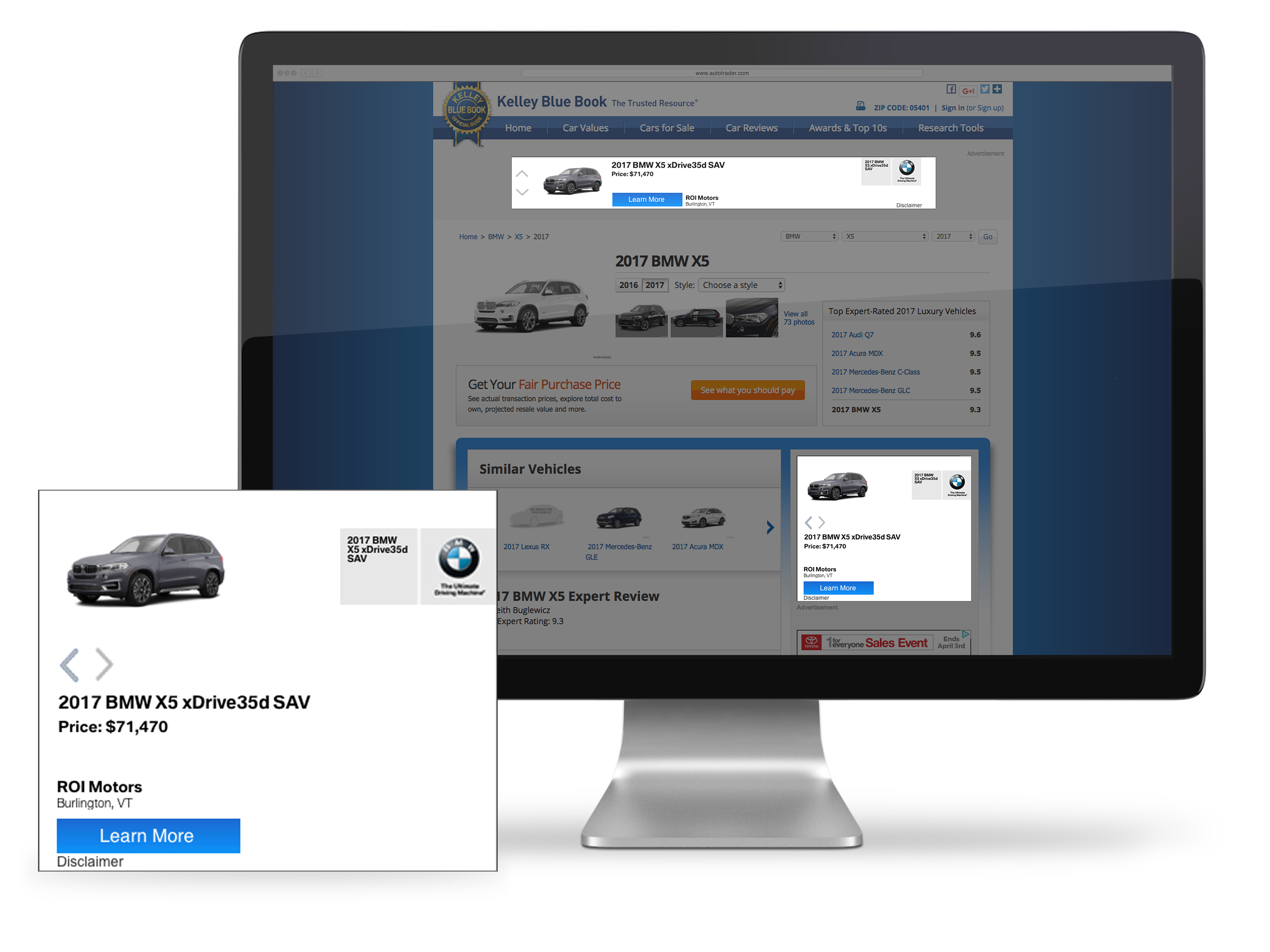 Advertising
Dealer.com Advertising makes it possible to influence consumer demand at every stage of today's digitally-driven shopping process. Integrated ad campaigns use advanced data-targeting capability to reach likely in-market buyers across paid search, display, social and video channels. It's an advertising solution that is innovative, efficient and effective.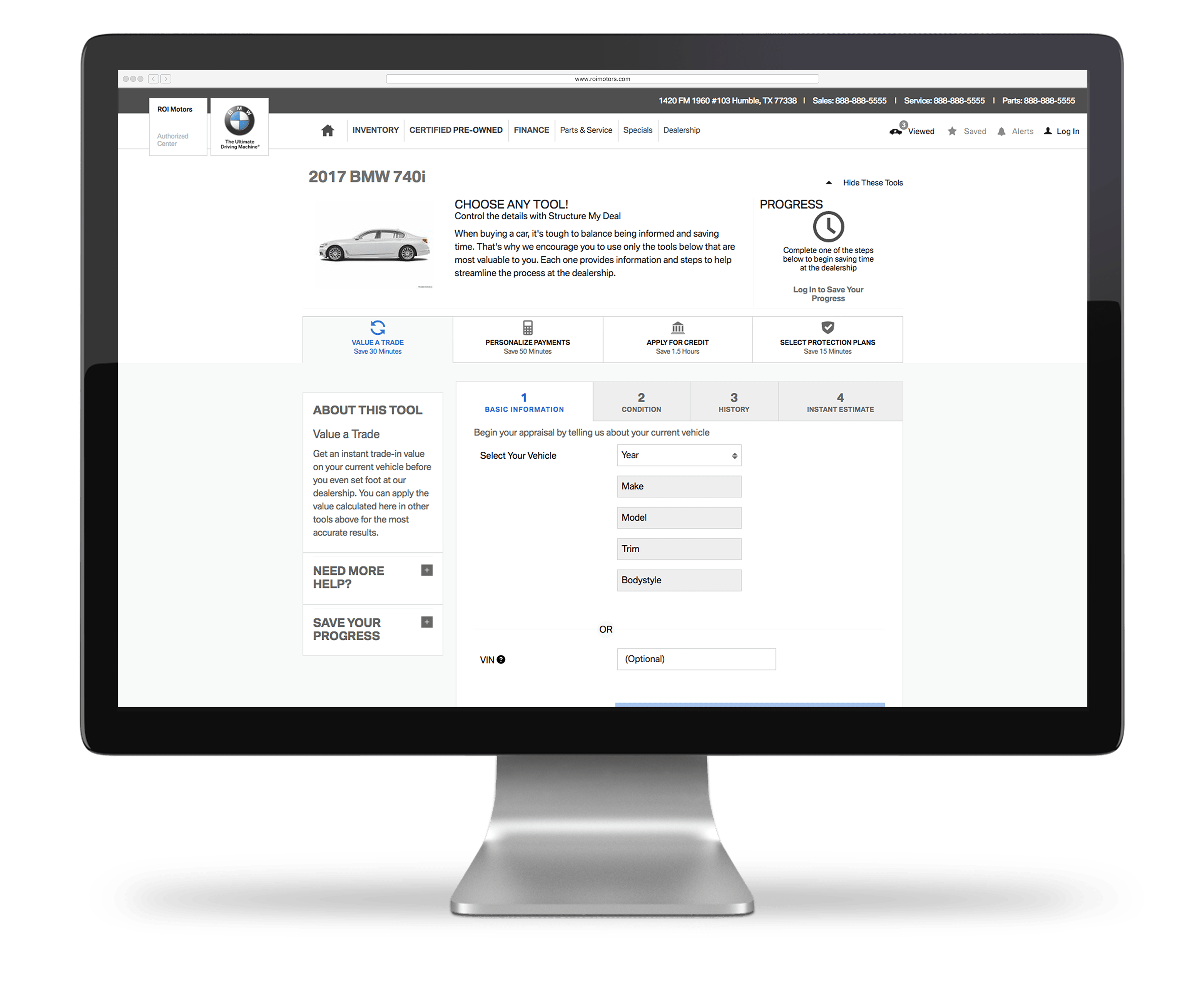 Accelerate My Deal
Turn shoppers into buyers.
Dealer.com Seamless Websites deliver a virtual showroom experience that allows you to start, and even make, deals online. This fully-integrated, uninterrupted car buying workflow keeps your shoppers engaged while with an accelerated buying experience that's efficient, trustworthy and engaging. Payment, trade, and credit tools are all fully integrated into the experience, which means you get complete control over every aspect of your retailing strategy while your customers get a streamlined and intuitive path to purchase.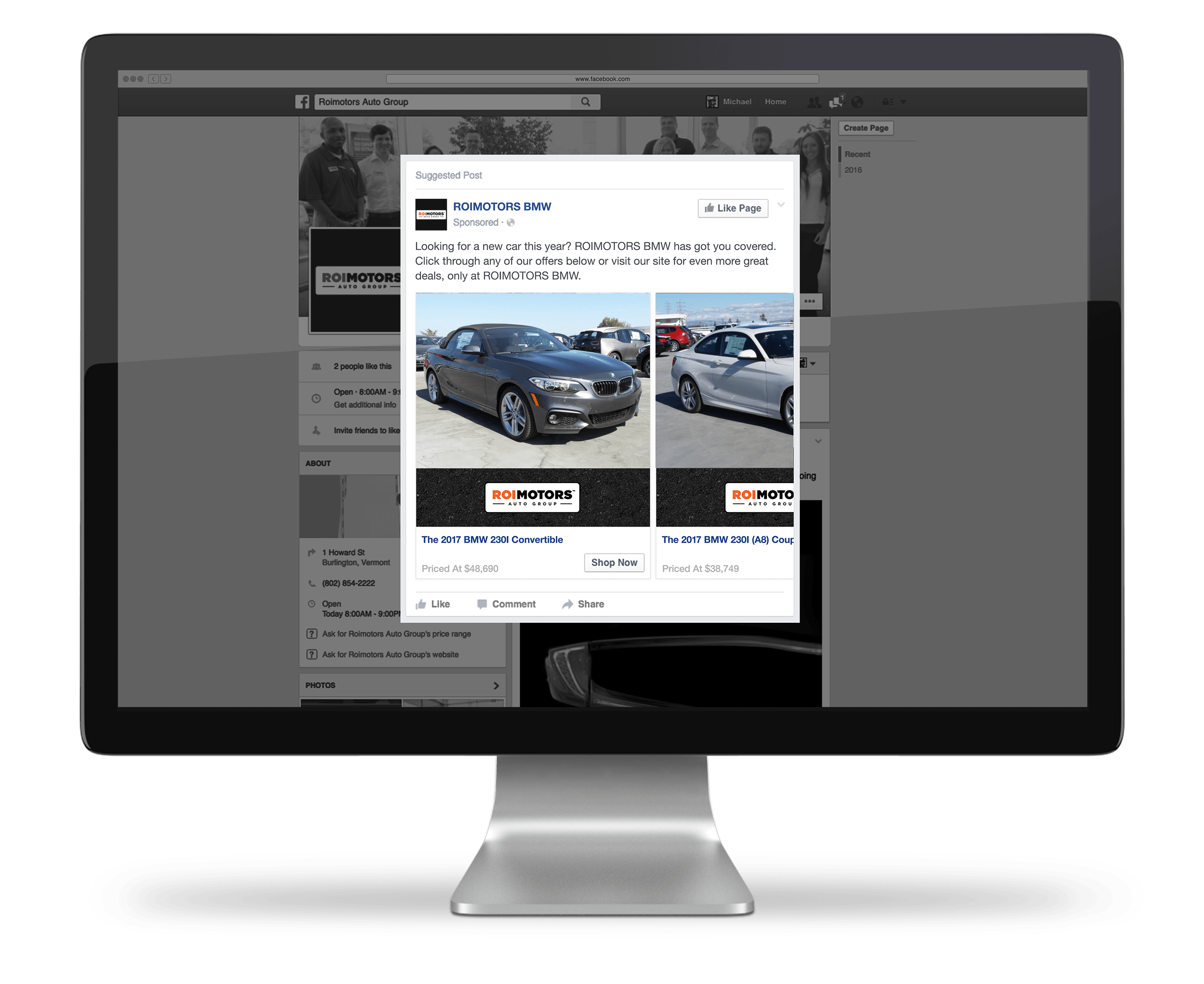 Social Media Management
Dealer.com offers BMW dealers three options to help dealers simplify social media management. Managed Social features the services of Dealer.com's social media specialists who combine creative content with management for your BMW Center's social presence. Social Tools lets you manage your own social community, content, and reputation through industry-leading social media technology, right from ControlCenter. Our Loyalty Package strengthens your relationships with customers through automated e-newsletters, service marketing reminders, and customer-written reviews posted directly to your vehicle details pages.