Let's Drive Results. Together.
Digital marketing success starts with the right team.
You need to generate more leads and close additional deals. We will help. As your partner in digital marketing, Dealer.com delivers results by creating a custom strategy for you, informed by the most knowledgeable marketers in the industry — giving you the competitive advantage.   
Evolve Your Digital Marketing with Dealer.com
Agency Services Under One Roof
Achieve optimal organic search visibility
Attract additional shoppers
Assist shoppers with a smooth path to purchase
Grow leads and opportunities with elevated customer engagement
Strengthen your brand with
consistency across channels
How Can We Help
Maximize

Your Potential?
Get to the top of highly competitive organic search engine results with strategic content creation, thoughtful keyword optimization, and ethical, market-leading best practices. Your performance manager will consult with our team of 100+ SEO experts to help you get greater organic search visibility and generate high-quality traffic and leads. 
Social & Reputation Management
Rely on our experts to monitor your social platforms and thoughtfully respond to all positive and negative reviews with consistent processes to strengthen your local SEO so you can showcase valuable review content to attract additional shoppers. This service can be combined with integrated social campaigns, social community management, or our strategic SEO services.
Assist shoppers in their path to purchase with professional campaign coordinators and graphic designers that will help you deliver compelling, strategic campaign creative each month, aligned to your dealership's strategy, brand, and manufacturer guidelines. Campaign elements span across all profit centers at the dealership and may include landing pages, ad creative, homepage slides, banners, and specials.
Create tailored videos and video ads — from unique special offers, to incentives, inventory, or dealership events — with an expert videographer each month. Professionally produced and fully integrated into your website or advertising portfolio, curated video content will elevate customer engagement and take your brand to the next level.
The Key to Agency Partnership:
Your Performance Manager
A Dealer.com performance manager will work side-by-side with you — your digital marketing success is their job. Our performance managers are industry veterans with experience in auto retail. They function as the captain of your team, working back with our highly skilled marketers who specialize in the digital space, to help you drive sales and service opportunities.  
You get a performance manager so you can focus on what matters to you — selling cars and servicing customers.  
Here's What Makes Us the Only
Digital Marketing Partner

You Need
Digital Marketing Hurdles
Digital Marketing with Dealer.com
A need for specialized digital marketing expertise can impact results.
Experts in both digital marketing and automotive retail keep you ahead of emerging trends and changing best practices to deliver successful campaigns each month.
Insufficient resources are available to help you get ahead of the competition.
An entire team dedicated to helping you stay relevant in a competitive digital environment through search engine optimization.
Multiple vendor relationships, in addition to leading your business, are hard to manage.
A connected digital marketing strategy with one point of contact fully accountable for your success.
Vast digital marketing skill sets are required for a coordinated effort and professional presence.
Accomplished digital marketers that specialize in disciplines such as SEO, design, reputation management, social media or videography work with your performance manager to help you attract high-quality, in-market shoppers.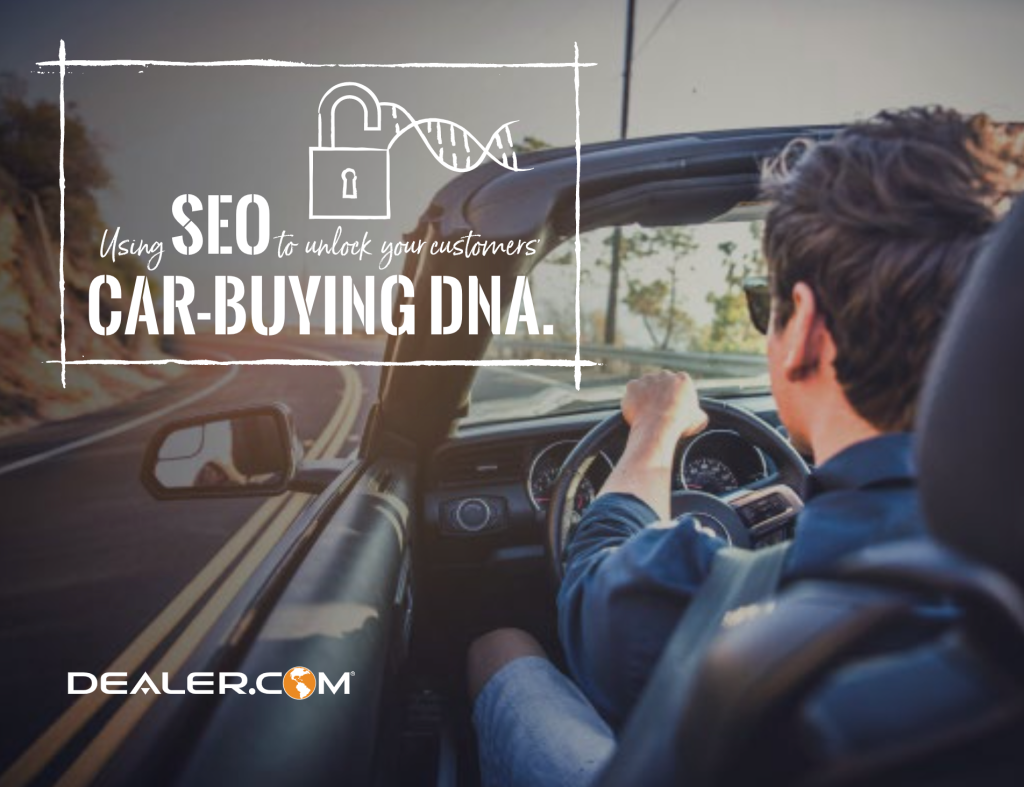 Explore opportunities to improve and expand your SEO.
Our collaborative, all-in-one approach to digital marketing paid off for Downey Hyundai.
Can we work together for stellar digital marketing results at your dealership?
Please fill out the form to book a demo of Dealer.com solutions.