Does Your
Website

Guide Every Customer's Experience?
A website designed with unrivaled data means personalized, intuitive shopping for your customers and increased profits and efficiency for you.
Complete the form to book A Dealer.com website demo.
You've thoughtfully built a showroom designed for tailoring the buying experience for each customer that walks into your dealership. So why not bring the same level of detail and personalized attention to shoppers digitally?  
With exclusive Cox Automotive data and insight gained from studying customer interaction across 13,000 dealer websites, we'll help you deliver the at-home shopping experience your customers expect today. Using Dealer.com Websites means you know your customers' preferences and can show them exactly what they need each step of the way, whether they are in-market for a vehicle or want service for their existing ride.  
Delight your customers with ease and efficiency while generating more leads and closing additional deals. 
of shoppers use Cox Automotive brands Kelley Blue Book and Autotrader in their research.
Serve up personalized inventory recommendations matched to relevant specials based on past 90-day vehicle browsing with Dealer.com Websites. 
Get Results with the Smartest
Websites
in the Industry
Fueled by user experience research, data science, and exclusive integrations with Cox Automotive brands, Dealer.com Websites help you deliver a full-service, personalized digital storefront experience for your customers so you can meet them wherever they are in the shopping or ownership process. We use our exclusive knowledge to build innovative technology for your dealership that will thrill your customers and create opportunities for your dealership. 
Intuitive Car Buying Experience
Integrated Specials and Incentives
Seamless Inventory Merchandising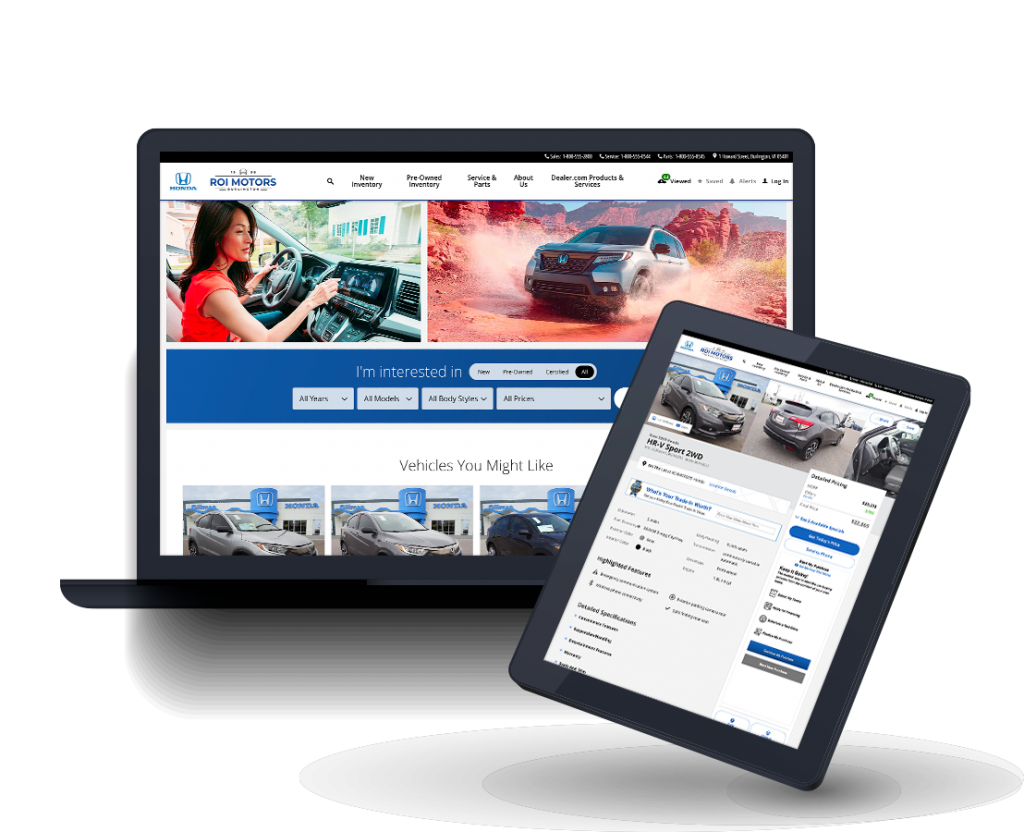 Over a six-month period, 524 dealerships from a single automaker — each using Experience Optimization — all measured increases in website visitor engagement.  
increase in lead form submission rate
shopping time spent on site
increase in Vehicle Deals Page (VDP) views per visit 
Accelerate My Deal
Activity
The same study revealed increases in car buying activity when visitors saw personalized content through Experience Optimization.
more likely to pencil a deal
more likely to initiate a trade-in deal
more likely to submit their deal
Statistics based on a Dealer.com study of 524 franchise dealers who subscribed to Experience Optimization over a six-month period beginning January 1, 2020 through June 30, 2020.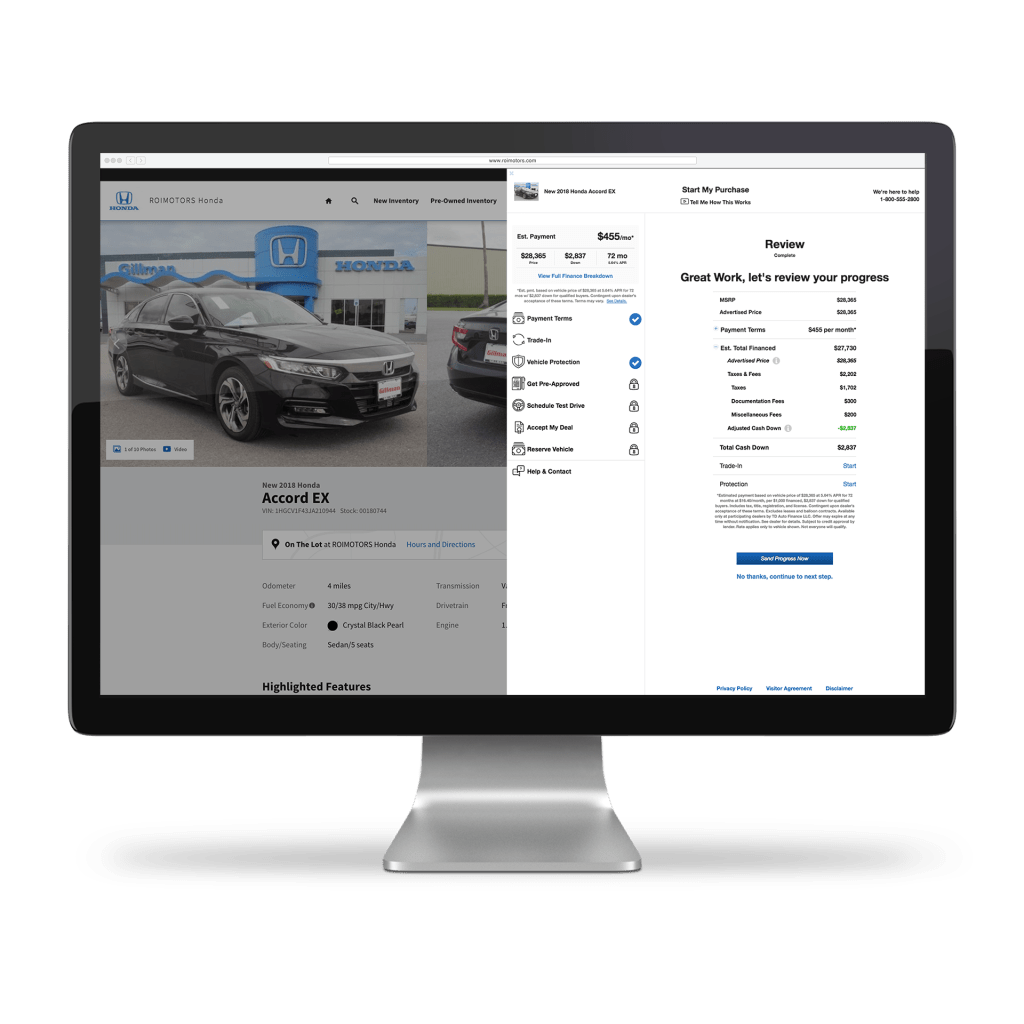 Innovation for Your Differentiation:
Stand Out

from the Competition
With all-new site wide and inventory search capabilities, fixed ops website personalization, home services shopping tools, intuitive car buying experience, and consumer reviews on your homepage, Dealer.com Websites guide customers through the shopping process steps. 
Take a look at what we've done for you lately: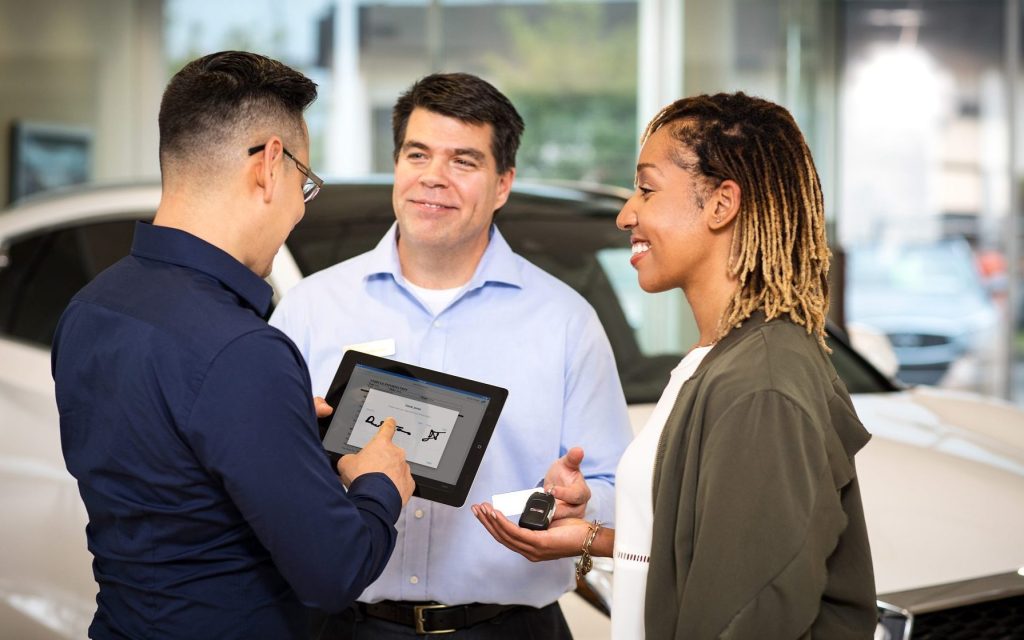 Enhanced Customer Experience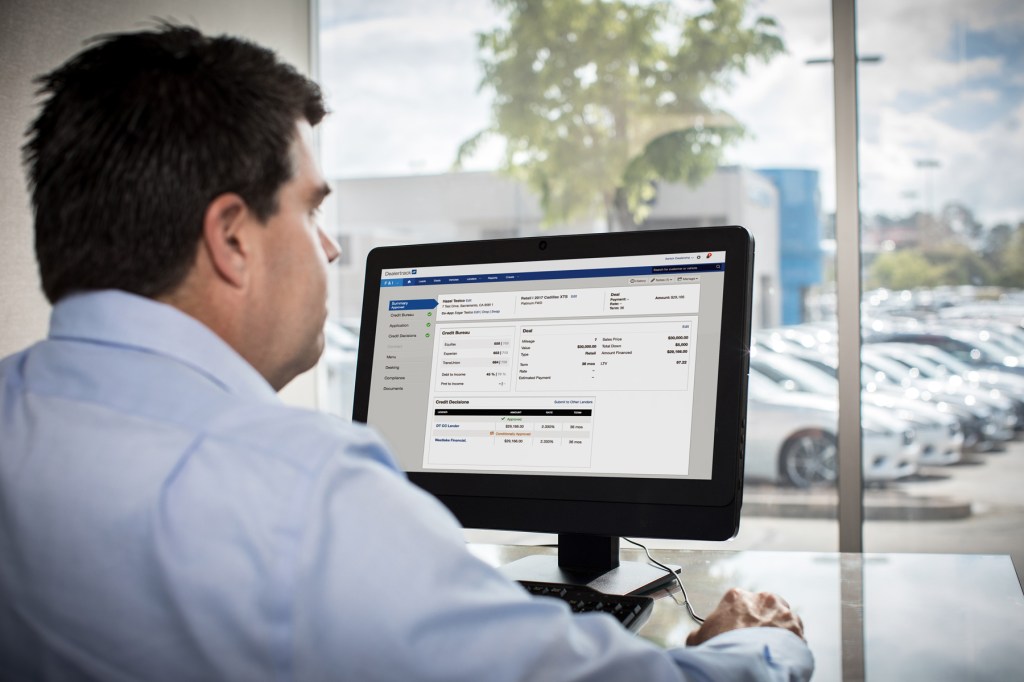 Easy and intuitive creation, deployment, and syndication of incentives and specials for all profit centers across one or multiple rooftops. 
A modernized media library makes uploading and managing images and video assets for your website effortless.
Designed with you in mind, our reporting tools guide your strategy, keeping you informed with the verified metrics you care about.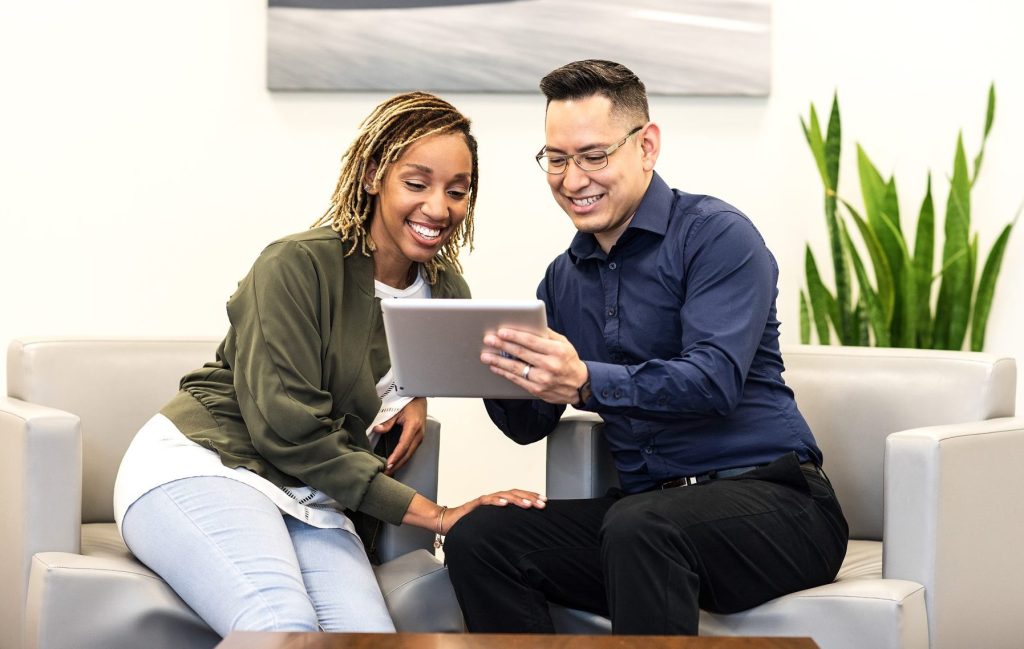 Get lightning fast, secure website experiences delivered through our partnerships with Akamai and Amazon Web Services.  
Deliver the virtual deal-making experience your customers expect with deal-building communication tools and simple, secure financing.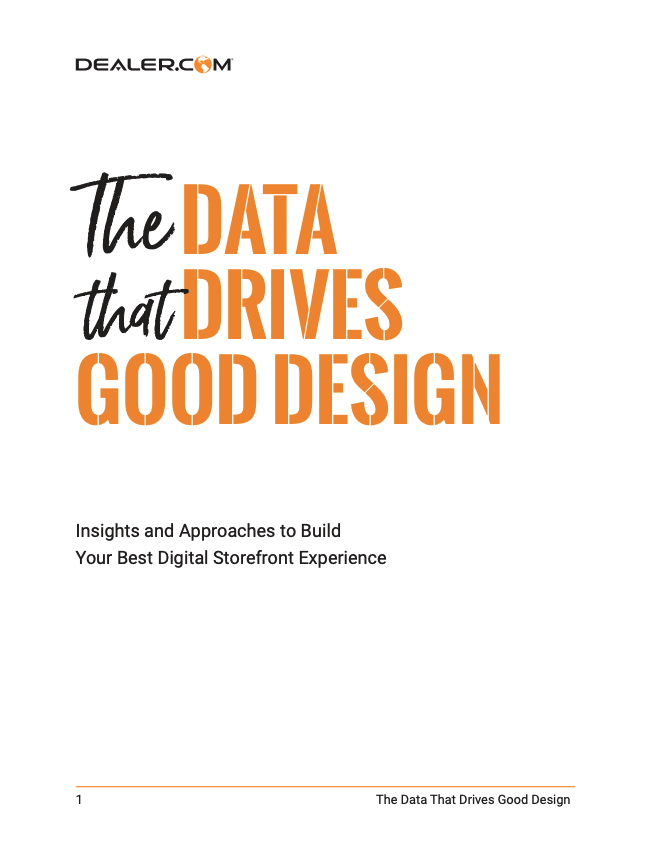 Explore the data behind our WebsitesDesign
Use Powerful Integrations for Unmatched Insight
With VinLens, an exclusive integration between Dealer.com Websites and VinSolutions Connect CRM, you can aggregate the information from a customer's shopping journey on your Dealer.com Website with that customer record in Connect CRM — to deliver more personalized offers and a tailored experience.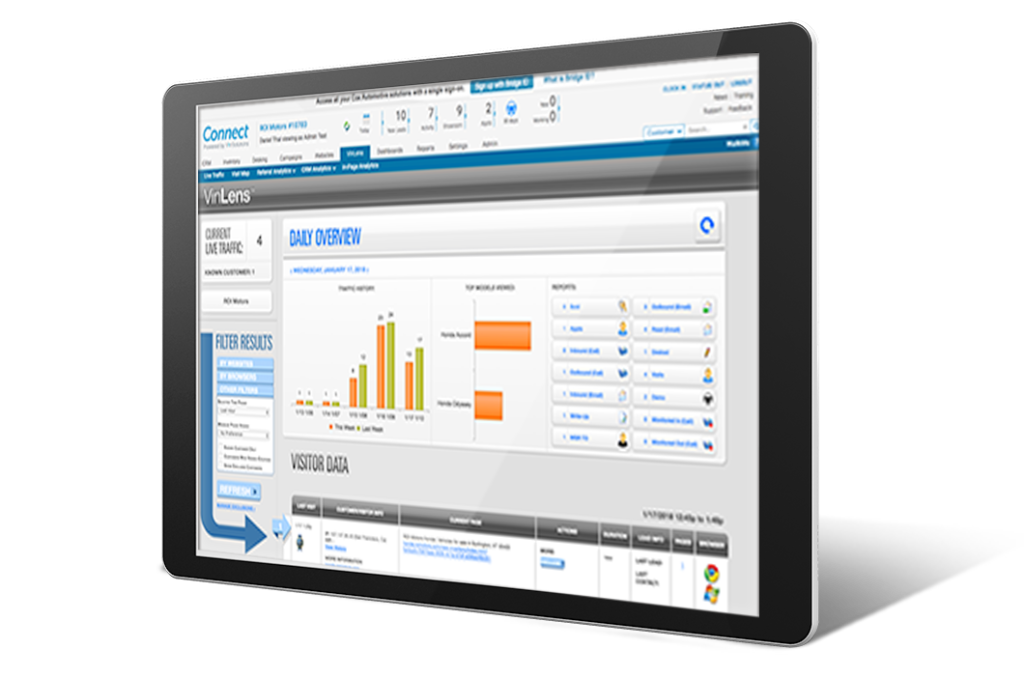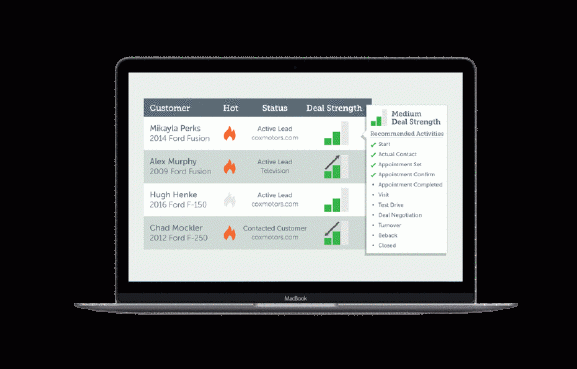 Connect Automotive Intelligence
VinSolutions Connect Automotive Intelligence uses artificial intelligence to aggregate customer data from Connect CRM, Dealer.com, Autotrader, and Kelley Blue Book to deliver data insights that help you meet customers where they are in the car-buying journey — even before a lead is submitted.
Websites Spotlight: Dynamic Search
Help your customers narrow their inventory search with Dynamic Search bolstered by new responsive Search Results Pages (SRP) with mobile-minded menus and tabbed content that make vehicle selection simple, and faster, from any device.
Performance and Personalization
Awarded
PCG Companies Automotive Website Awards (AWA) recognize the best, most innovative vendors in automotive digital marketing. In 2020, we were honored in two categories for our Websites and Experience Optimization. It was the third consecutive year our personalization technology was recognized.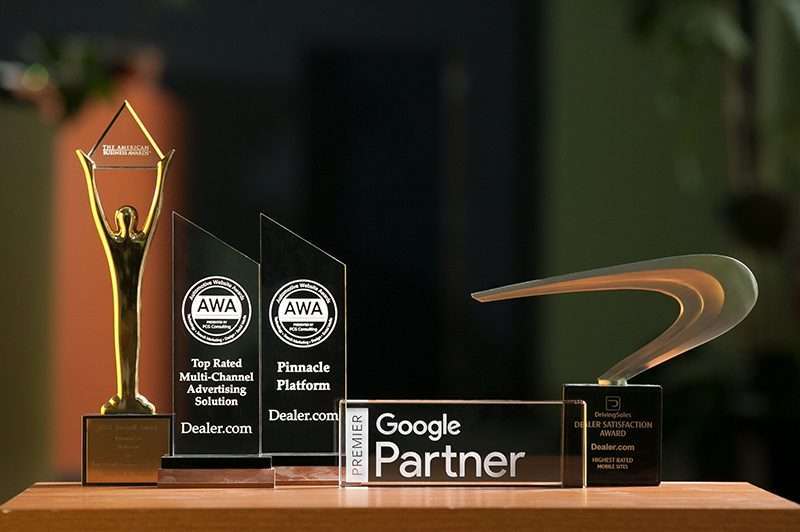 The Key to Our Partnership: Performance Managers
A Dealer.com performance manager will work side-by-side with you to help your digital storefront reach the right audience and achieve your goals — your digital marketing success is their job. Our performance managers are industry veterans with experience in auto retail. They function as the captain of your team, working back with our highly skilled marketers who specialize in the digital space, to help you drive sales and service opportunities.
You get a performance manager so you can focus on what matters to you — selling cars and servicing customers.
Can we work together for stellar digital marketing results at your dealership?
Let's Start with your Website
*Applicable January 25th, 2021 through March 31st, 2021 only. Exclusions apply.