Congratulations – You just launched your dealership's Facebook Fan page. Now it's time to sit back and let the fans line up to "like" you, right? Wrong! Just because you build a baseball field in the middle of a cornfield in Iowa doesn't mean the 1919 Black Sox will show up to play a pick-up game. In the same sense, building your Facebook page with the 'Field of Dreams' mentality ("If you build it, they will come!") will lead to wasted effort and minimal results without the proper planning or effort.
Today's dealers are being barraged by social media magnates challenging them to 'build up their fanbase' with free promotions and 'tweet like there's no tomorrow', but how do you know the effort you spend will equate in more sales or return customers? What compelling or engaging topic will you discuss that will be of interest to consumers on Facebook? If your intention is to inundate your customers with links to inventory, you'll practically witness the fall of your fan base.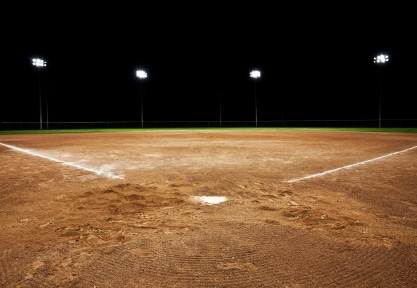 Working in the automotive marketing community, many of us have "liked" our local car dealer. Some have genuine interest in what their dealer is doing within their local community, while others are friends based strictly on business. Like many shoppers, fans will simply like your dealership to get something in return. Now, let's take a second and remove our 'car dealer hats' and think about your Facebook friends outside of the dealership…would you like a car dealership if you didn't work at one?
Some Facebook users will like anything that moves. Others create false names in hopes of not being tracked down from high school "frienemies", let alone like an untrusted source. Even if your dealership is liked, you have no control of routine Facebook account cleanups (where users periodically "unlike" old friends or companies previously fanned for a promotion or other lost interest) or who filters your content due to in/over-activity. As a franchise dealer, you need to determine who to target as potential fans? The customer that drives her new Camry 300+ miles per week, or the guy that bought his used VW 300+ miles away in another state?
Don't approach social media as a way to sell cars; think of it more as a way to sell the lifestyle that goes along with your cars. For Subaru & Jeep brands, focus on posting content relative to outdoor sporting events (like skiing or mountain biking) combined with relevant images of your Subaru's or Jeeps splashing through the snow or mud.
Another effective message for social media is to emphasize community events & efforts your dealership participates in. Promoting charity drives such as local concerts, fairs & school events will help your consumers recognize your dealership's community involvement. For the Mercedes-Benz dealer, this could mean sharing a link to the 'Night at the Pops' concert sponsored by your dealership, including photos of your vehicles surrounded by concert attendees.
Thinking of running another "Win an iPad contest?" to fake make some new friends? You'll build up some quick fans attempting to win the iPad, only to have them unlike you upon learning of their loss. Social consumers are looking for deals, but those not tied to your brand or business will quickly lose interest and move on to the next promotion. Instead of frivolous techy giveaways, consider partnering with other local businesses for to cross-promote one another (such as gift certificates to neighborhood restaurants). iPad giveaways attract tech junkies, not the wallet-out consumers that dealers are hoping to pull in from social media marketing. Be sure to align your offerings with your consumers or you'll attract the wrong audience.
Facebook is just ONE part of this ever-changing social media marketing landscape. Don't put all your social eggs in one basket or buy into the "Field of Dreams" mentality that if you build a Facebook page, consumers will flock there like the salmon of Capistrano. Look to provide a service to your followers that they may not receive somewhere else, or face the wrath of the "unlike" button.
by Greg Anderson, Senior Product Specialist
Follow Greg on Twitter @NEWakesurf