"We're living through the single most important culture shift of our time. The Internet is maturing in front of us and it is significantly impacting the way we do business. The social media platform has changed the world."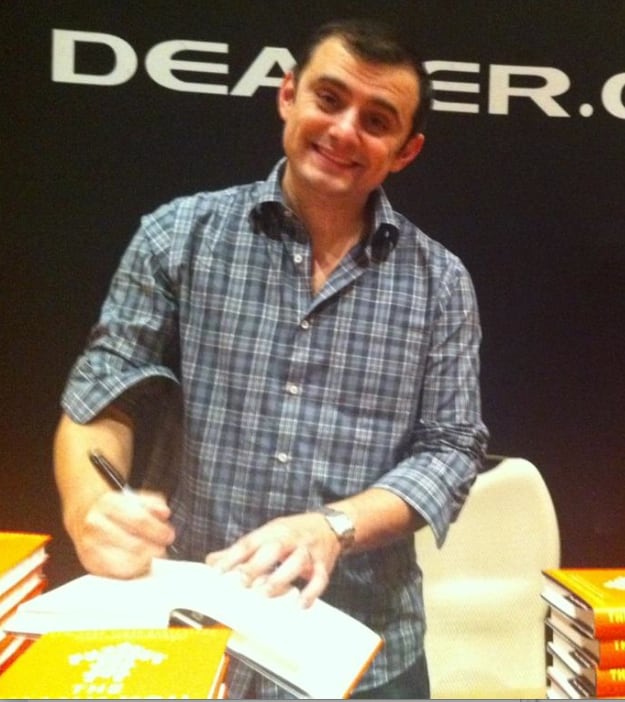 These were some of the points spoken by Gary Vaynerchuk, author of The Thank You Economy and today's keynote speaker at the DrivingSales Executive Summit. Famous for his Wine Library TV, The Daily Grape and his books Crush It and The Thank You Economy, Gary Vaynerchuk, fired up the crowd with his provocative approach to social media.
In his presentation he remarked that in today's environment, it's not about the ROI of social media, "Social media is word of mouth on steroids," and if people don't understand this they will be out of business.
"When you drive, look at five people" he said. "Three of them are texting. People aren't looking at outdoor media, they aren't even looking at the road," said Gary as he talked about the brevity of this platform.
He talked about the interest graph and how we should be measuring efforts in the social space. "Ten years ago you would have watched Siskel & Ebert to figure out what movie to go see. Today we make buying decisions on our social graph."
Those companies that are listening and engaging with their consumers in the social media space will be the most successful. And how do we do that? By having one-on-one conversations with customers and by building relationships to let them know they are important. Think long term. "We must know who the customer is via social – track them, inform, and know them when you face them."
It's not enough to just be on Facebook and Twitter. But how do you use it? Nine people at Netflix took Blockbuster out of business. Don't be one of those businesses.
Dealer.com was so happy to have the opportunity to bring Gary's fresh perspective and honest candor to our dealer community. Gary received a standing ovation for his keynote…what better way to end the day.
by Matt Murray, Director of Digital Marketing