Wow, what an amazing day at Google! Google and Dealer.com teamed up at Google HQ in Mountain View California to explore consumer behavior across the digital landscape. Over 80 Dealer.com clients from around the country were invited to participate.
Life at the Googleplex was every bit alive as you can imagine. Googlers on community bikes were buzzing around the campus in the California sunshine. Organic gardens, beach volleyball, oceanic sculptures, lap pools, nap rooms and a myriad of culinary delights were just the beginning.
Ben Woods, Head of Channel Sales Partnerships Americas at Google kicked off the day with an executive welcome.
Panelists from Google and Dealer.com discussed behavior in mobile, paid search display advertising and YouTube marketing.
Jonika Hoomes, who leads Automotive Channel Sales at Google, discussed today's digital landscape, how consumers search for auto information and how dealers are currently using Google products.
In order to think about budgets as iterative and ever evolving, I discussed the auto industry and consumer behavior as observed through the Dealer.com network of more than 30 million visits per month, and explored the change in the automotive purchase funnel. Throughout our exploration of observed consumer behavior, we talked about the importance of customer service in a post recession economy.
Dealers who attended received a one on one consultation and detailed PPC spend analysis reports prepared for each client to analyze current spend, lead volume, impression share and CPL.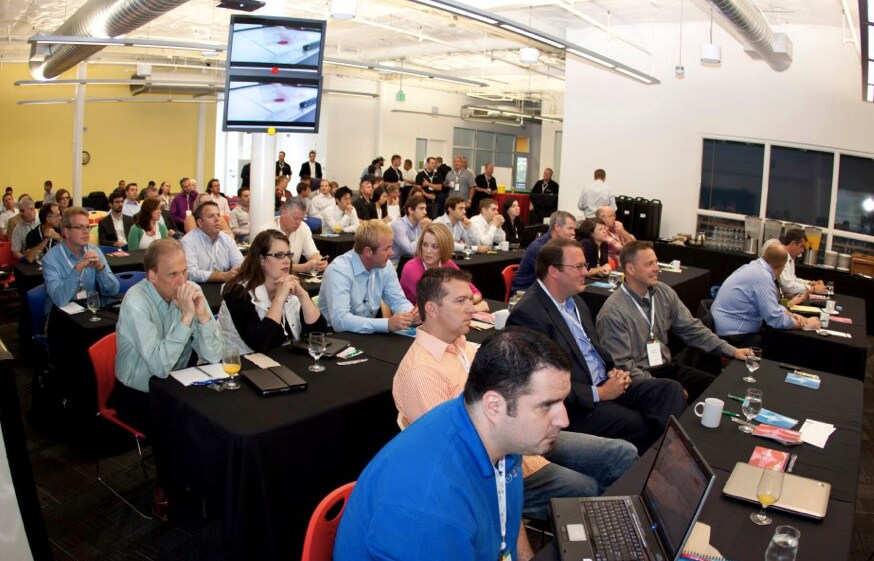 After lunch, Matt Garrison, Product Specialist Manager leading Google's small business engagement efforts for Media and Mobile advertising took to the stage to discuss the current state of Mobile trends and Tablet technology.
Eugenia Bazigos, Display Advertising Specialist at Google followed up by discussing Google Display Network and advantages of using this platform to push dealers thoughtfully further into the Automotive Purchasing Funnel.
Todd Rowe, Head of Global Channel Sales at Google, ended the workshop noting the special partnership between Dealer.com and Google that exists because of our shared commitment to innovation.
The day ended with a special tour of Google's main campus and a visit to the Google store, where dealers had a chance to spend their Google gift certificates on exclusive Google gear.
by Matt Murray, Director of Digital Marketing