What would happen if all of your friends disappeared tomorrow?
When you think of what a friend is, they represent our connections to the world as we know it.  No friends really means no understanding of our own 'micro marketplace.'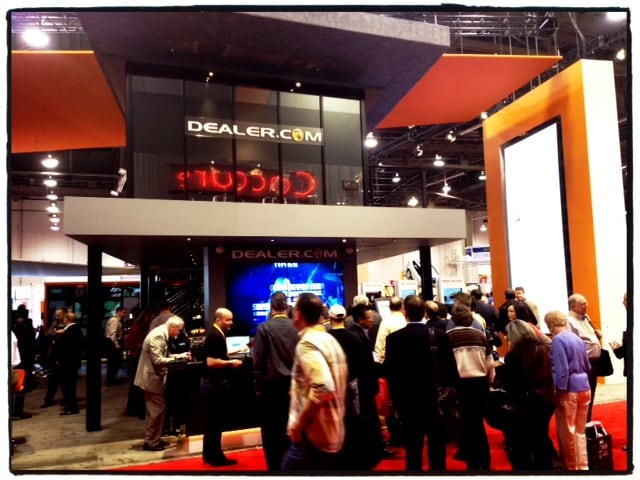 Wrapping up day three of the NADA Convention in Las Vegas today, lots of dealers asked how to meaningfully connect with friends (and stop compiling likes from people outside their community).  These potential friends represent the stealth auto economy.
To be clear, a 'friend' in this case is someone who goes beyond clicking a like button.  They have a concrete reason for advocating on your behalf.  For example, a dealership that offers multiple photos of their cars (not just stock photos) that make it easier to research a car — and providing incentives on the same landing page — allow you to meet these stealth representatives.
Now this is the critical juncture, the 'double take'.
While visiting your social presence, the stealth user views your charitable co-branding (Think of a Facebook business page photo) which asks you to vote for your favorite charity and share with friends.
Wait…that isn't the 'double take.'
Your dealership store representatives make the double take a reality by building a measure of trust, showing them how to buy or service a car and finally share a social presence they can co-opt.  Could be as simple as asking a community influencer to come visit for a complimentary car detail and Q&A session.  You can show local media stations how teenage drivers can visit your site or Facebook page and record their driver journal for drivers education courses (and get a discount on their first ride).
But you can't connect with stealth users without good old fashioned skilled associates, killer technology tools and a reputable social presence.
It's 2012, the year of No Limits.  Thanks for sharing your experiences, ideas and questions this weekend at NADA in Las Vegas.  We're humbled to have the opportunity to be your digital partner and look forward to the conversations yet to come.
Boo-Ya!
Joe Mescher is the Digital Marketing Evangelist for Dealer.com.