Would You Outsource Your Sales Team? How About Your Dealership's Culture? Imagine handing over the keys to your dealership's digital castle to an outside source, only to discover their idea of social media is "Happy Friday!" status updates & random twitter inventory postings?
Currently, there's an online debate occurring in all of the forums & social communities around the question: "Should we manage our social reputation internally, or should we out outsource it to a professional reputation management firm?"  While there are 2 distinct sides to this argument, there has been little discussion regarding this debate within automotive dealerships.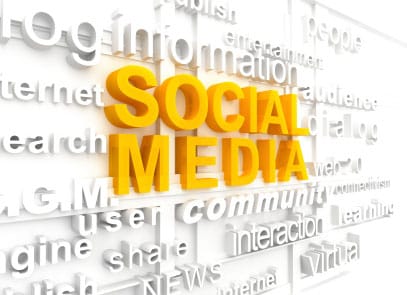 Outsourcing your social media messaging will never be as good as doing it yourself, but prior lack of dealer-accessible tools integrated into their digital marketing platform forced dealers to partner with a third party solution who may not be focused solely on the automotive social community.
By now, many of you have been exposed to some Social Media Stratgenius spewing out social buzzwords directing you to be 'engaging, sincere & timely', but where should this messaging come from? From people WITHIN your dealership!  Your sales & service staff are the closest contacts to your customers and directly affect the consumer experience within your dealership.
This article explores the dealership's outsource vs. in-house social dilemma along with offering some useful guidelines to review when you consider outsourcing your social media marketing & reputation management.
The 'Just Discovered Social Media' Dealership
For the dealer that is just now realizing they should be doing social mdia marketing, hiring a professional social media manager (or company) may be the right decision.
Chances are, few individuals within this dealership actually possess the time AND skills needed to design & implement an effective social media strategy. Save yourself the frustration and learning curve and hire a professional social media manager. This can serve as a temporary solution until you can send an employee to the proper automotive marketing boot camp.Then take it in-house.
The Tech Savvy Dealership with No Social Media Experience
Employees of this dealership have likely dabbled in the ever-growing social media snowball and been tangled in the flurry of more than 1 million combined users signing up for Facebook and Twitter EVERY day!
According to a recent MerchantCircle survey of 8,500 small businesses across the U.S., more than two-thirds of small merchants are using social media to market their business.  At the same time, one-third of these companies say that the lack of time and resources is their top online marketing challenge.
If your employees have the time and are willing to learn, enroll them in a social marketing strategy course so that they can eventually become your dealership's social media manager.  This could be your current Internet Manager or several members of your staff that can be trusted to act as the 'voice of the dealership'.
If there's a lack of time (or lack of interest in learning), dealers may want to consider a social media manager, but caution should be taken when handing over the keys to your digital dealership's reputation to an outside source.  Your social goals versus an agency's perceived priorities could vastly differ, and timely responses could go untouched in place of generic "Happy Friday!" posts.
The Medium-Large Dealer Groups That Need Social Marketing Now
Most medium to large sized dealer groups can afford a comprehensive marketing budget.  In this case, it's always a good idea to either hire your own social media manager or outsource to a professional social media management company.
Partnering with the right social media management solution will allow your dealer group to leverage technology that is continually ahead of the curve and proactively remain on top of the latest social media trends. Regardless of size or social media experience, dealers should always stay involved with the content creation to ensure it represents the dealer's voice.  Remember, this is YOUR dealership's reputation at stake!
Before making any decision, determine if an agency will manage your social reputation with tools available from your website provider.  Most firms use an 'off-the-shelf' 3rd party social reputation & monitoring tool not specific to the automotive industry, lacking key features such as aggregated dealer ratings, social syndication tools & integrated blogs.  Furthermore, access to key reporting could be delayed days or weeks depending on the tool's report-generating capability.  Today's leading automotive marking providers offer these tools within their digital marketing platform, allowing better integration of social communities, content and analytics.
Guidelines for Outsourcing Your Social Media StrategyAsk the agency to submit a game plan upfront for managing your dealership's social campaigns & reputation?
Ask the agency to submit a game plan upfront for managing your dealership's social campaigns & reputation
Does the agency work with other small/medium size businesses & dealerships, or do they only work with national brands?
Ask the agency what tool(s) they will be using to manage your social media?Will you have access to the same tool(s) or is it vendor-managed only?Are the tool(s) specific to the automotive industry/community?How often are reports created?Ask the agency to prepare example posts they would create for your dealership?
Are the posts consistent with the voice of the dealership?
IMPORTANT: Make sure the agency understands that YOU own any social media accounts they may create on your behalf!
They must provide you with ALL of the usernames & passwords of each account, and guarantee those accounts belong to you if the relationship is discontinued…otherwise, your dealership may be the next victim of "When Your Dealer's Social Media Goes Extremely Wrong"!
Remember, it only takes one tweet to bring and end to all the social fun (as a New Media Strategies employee recently learned after being fired for dropping the 'f-bomb' via Chrysler's twitter account).  Handing over the keys to your dealership's digital castle could have a long-lasting (and possibly negative) impact on your local community's view of your brand & reputation you've spent years building up. When trained & armed with the proper tools, your dealership can become a social media powerhouse!
by Greg Anderson, Senior Product Specialist