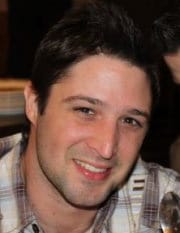 Google research predicts that over one-fourth of all searches will be performed on a mobile device by 2016. Dealer.com's own data backs that trend up: Desktop searches to dealer.com-built sites decreased 14.70% from August 2011 to August 2012, while mobile and tablet usage has increased by 84.71%.  Here are actionable steps every dealer should take to ensure their mobile marketing strategy captures the rapidly growing mobile audience.
1. Build a mobile site: Seems like a no-brainer, but 67% of smartphone users are more likely to purchase a product or service from a mobile-friendly site*. A mobile optimized website will help mobile shoppers find the products they want quickly, easily locate and contact you, and increase conversion.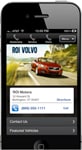 2. Segment mobile-specific campaigns: Track mobile performance on a campaign level and segment for independent optimizations, bids, keywords, ad copy, targeting, etc.

3. Write mobile specific ad copy: Studies show that click-through rates increase when device-specific ad copy is used. When the ad speaks to the user, it becomes more relevant to them. Wouldn't you want to have a different message for a shopper who is down the road rather than one who's across the state? Your desktop-specific ad might read "Browser Our Entire Online Inventory," whereas your mobile ad might say "Browse Our Mobile Site Now."

4. Layer your search ads with location extensions: 94% of smartphone users have searched for local information and 90% of these users acted within 24 hours, according to a recent Google study. Shoppers will be able to find you and if they are nearby, a distance marker will show up in the ad indicating how close your business is.**

5. Bid for top positions: Since the viewing area on a mobile device is considerably smaller than that of a desktop computer, it is important that your dealership shows up in the top 2 positions, so shoppers can find your website.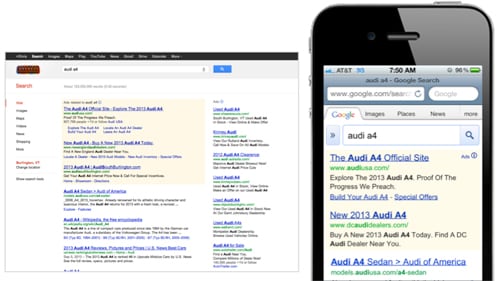 6. Test and appoint a 'mobile champion': What does your site look like on a mobile device? If you don't know, take five minutes to try it on a few different phones. Empower someone within your company, maybe your Internet Manager, to manage and measure your mobile initiatives.
7. Track your results: Make sure you regularly check in to see how well your mobile campaign is doing, and adjust as needed. Like any good advertising campaign, it may require some tweaking to find the perfect balance.
Final note: mobile users don't just search, they engage. A Marin Software study shows that the click-through-rates for smartphones outperformed that of tablets and desktop computers. On average, smartphones have a click-through-rate of 4.12% whereas computers and tablets have rates of 2.39% and 3.12%, respectively. Furthermore, the cost-per-click of smartphones is less than for computers and tablets. The cost-per-click on a smartphone is only $0.53 but $0.83 for a computer and $0.63 for a tablet.
Brian Jones is Senior Manager of Search Operations for Dealer.com
*Source: Eridon, Cory. "The 20 Things Users Want Most From Your Mobile Site [New Google Data]." http://blog.hubspot.com/blog/tabid/6307/bid/33631/The-20-Things-Users-Want-Most-From-Your-Mobile-Site-New-Google-Data.aspx?utm_source=twitter&utm_medium=social&utm_content=8408ae38-5876-487d-98fc-1862a4e343ea
**Source: Spero, Jason. Head of Global Mobile Sales & Strategy at Google. "The Mobile Playbook: The Busy Executive's Guide to Winning with Mobile." http://www.themobileplaybook.com/