Note: This article appears in the June 2012 DrivingSales Innovation Guide
We tend to think of the Internet in terms of its reach. Online, we can connect with people in the most remote places on earth, and store huge amounts of data in a far-off "cloud." Even the name World Wide Web sounds like a far cry from our comfortable dealership confines. But when we look at where automotive technology is going, the web starts to become a lot less "worldwide," and a whole lot more local. New online tools are taking tried-and-true advertising and reputation building techniques to a new level. They're also offering more ways than ever to target specific markets. Simply put: everything traditional is becoming digital, and everything digital is becoming local.This evolution is good news for you as a dealer, because you already know your local market like the back of your hand. All you need to do is transfer that expertise online. Following a few basic steps will get you well on your way.

1. Shore up your website "foundation" with Mobile and Video. 
Any online program begins with a search engine friendly website. That's a no brainer.But you can't stop there. Nearly one in five visits to dealership websites now come from mobile devices, and turning those views into leads requires a well-designed mobile website.  Likewise, the numbers on video views are too powerful to ignore. Online videos increase visitor time-on-site by 327%, deepening customer connection to your brand and prospects more likely to submit a lead. In fact, form conversion increases an astonishing 140% on sites with video. Whether or not you buy in to the numbers, your customers have simply come to expect videos in their online experience. Visit ESPN.com lately? CNN.com? You get the point. So, how do you firm up your web foundation? Talk to your website provider. They should be able to quickly incorporate mobile sites and video into your solution, and do so without breaking the bank.

2. Think local and listen to your market.
Once your web fundamentals are solid, spend some time understanding public sentiment toward your brand in the local market. For example, reputation-monitoring tools allow you to "see" and "hear" your current and prospective customers online.

Quick story for you: a friend of mine, Dave, owned a restaurant in my neighborhood, a college town. The place was popular and well-regarded among the local crowd. Like any business owner should, Dave turned to the Internet as a place to create his business' personality while listening for the signals of satisfaction and/or discontent. He created profiles on sites that showed restaurant-oriented activity, and decided that Yelp was not a place that would provide any real value for him. In Dave's research, there simply didn't seem to be much activity there. Fast forward to the Fall, and suddenly the college crowd started chatting about his place. You guessed it – Yelp.com. The students brought their habits and preferences with them, something that makes a college town unique. Dave quickly discovered that his own views on the importance of online marketing didn't matter. His local community-his core clientele-were online whether he liked it or not, so it was on him to make sure he reached them on that site, where they were clearly comfortable. In other words, Yelp wasn't just another site "out there" on the Internet. It was a part of his community, and it had measurable impact on his hard-earned local reputation.

Back in our industry, rep-monitoring is not the only online tactic that is locally oriented. Paid search and display advertising are also great "local" online tools. I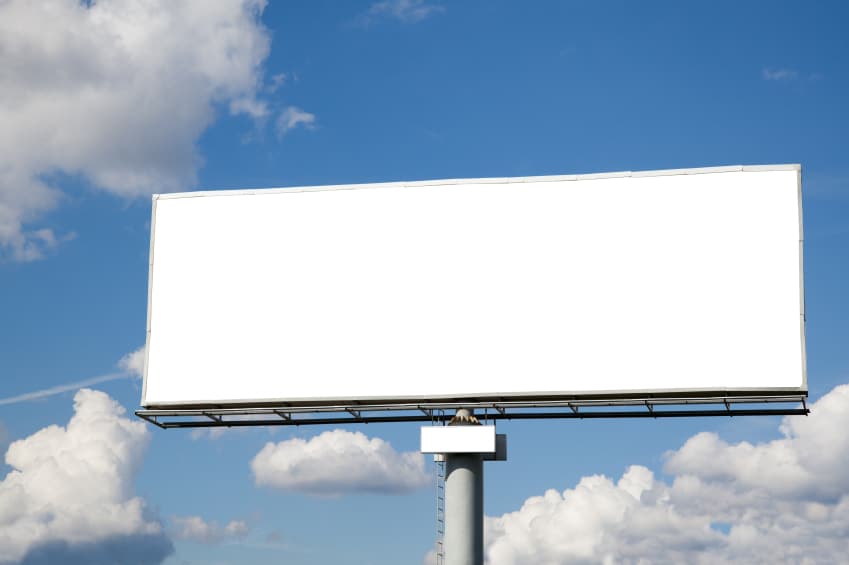 magine you had a billboard along a nearby highway. Now, instead of millions of random drivers seeing it, imagine that everyone who sees it is in the market, or interested in the type of vehicles you sell. And instead of those people seeing your billboard once, then ignoring it every other day they drive by, picture them seeing it posted at every exit they like to take. That's display and search: a totally measurable, progressive evolution of old-school, local branding, with targeting capabilities that make the military jealous. In all three of these examples, the online tool gets its power through traditional concepts: knowing your customers, and reaching them where they travel. This smart, modern take on proven ideas should be part of any online automotive marketing solution.

3. Partner with a trusted expert.
So your foundation is in place, and your local strategy is sound. What happens when Apple drops the next groundbreaking product and things change again? Or when the next Facebook or Foursquare or Digg or Pinterest comes along? By now, we all know that rapid change is "the new normal" in digital marketing. The challenge is that the industry is constantly flooded with new tools, and new experts telling you how to use them. What's the best way to manage it all? Again, I recommend an old school approach: retaining someone you trust to navigate the waters while you focus on what you do best – selling cars and running the dealership. Your web solutions provider should be more than simply a vendor. They should be someone you trust to pay attention to new technology as well as shifts in the industry. Most importantly, they should make recommendations based on deep knowledge of your dealership and market. Not every new online tool impacts your market, but some do. It takes a real partner to know the difference and guide you in the right direction.

Matt Murray is Dealer.com's Digital Marketing Director. Tweet Matt at @Matt_Murray.