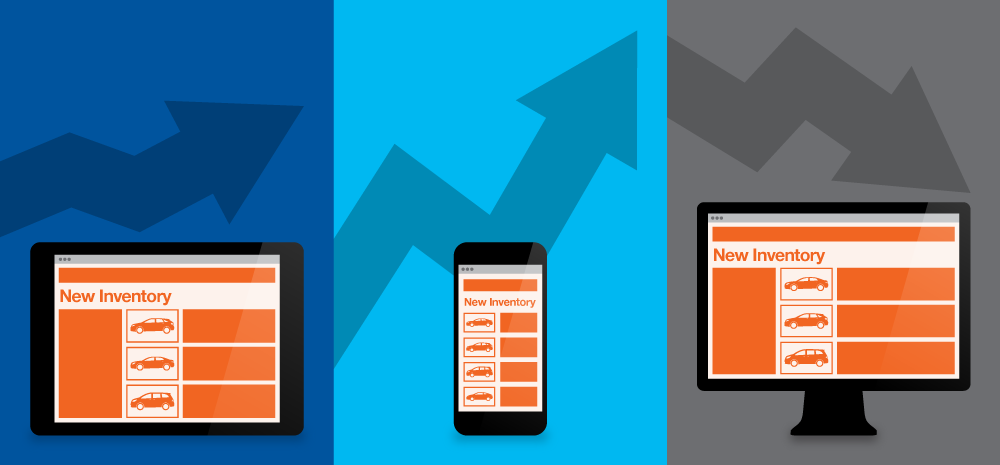 February proved to be an extremely solid month for digital performance, surpassing even January's impressive numbers.
February website visits jumped a notable 10 percent since January, with 45 percent of that website traffic coming from mobile and tablets. More specifically, website traffic coming from mobile increased more than traffic coming from desktops and tablets. February also showed shoppers spending 9.2 percent more time on dealership sites and an almost nine percent increase on vehicle details pages since January. February lived up to expectations as a particularly strong month, which can be attributed to national 'Big Game' and Presidents' Day campaigns. Unsurprisingly, social continues to make significant gains, growing website visits four percent since last month and 88 percent since February 2014.
How can dealers capitalize on digital trends and use this data to drive their auto sales? Brands are predicted to increase their digital marketing dollars by 14.7 percent in the next year, while decreasing their traditional advertising budgets by 1.1 percent. Additionally, social media now accounts for 9.9 percent of spending, and is expected to grow 22.4 percent in the next five years. By allocating budgets to grow digital, mobile, and social media presence, dealers can adapt to this changing landscape.
Strategically investing in digital retailing is one way to strengthen online presence, providing an optimal online customer experience and an increase in sales. As closing deals are arguably the highest priority among dealers, consider how to take customers from the lead stage to finalizing the deal. Dealerships using digital retailing can generate two times more deals; 30 percent of leads result in a deal.
As Dealertrack CEO Mark O'Neil told Jim Cramer on Mad Money on March 5, February's inclement weather affected February sales. We anticipate high digital growth and increased automotive sales next month, especially when considering that March is historically the strongest month of Q1 sales in the US automotive industry.