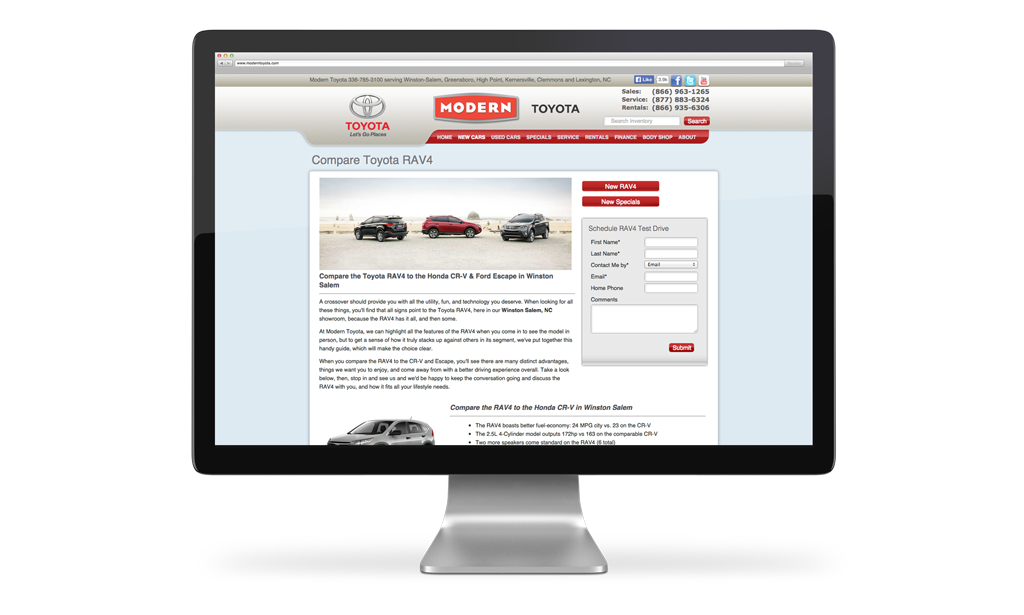 You've decked out your dealership in holiday trimmings. Your digital advertising is reaching a relevant audience and producing increasing leads. Next year's inventory is arriving at a quicker pace. And there is a pleasing, festive energy permeating the expanse of your lot and the warmth and lights of your showroom. Everything is in order.
But what about your website?
With the holiday rush upon us, it is easy to overlook digital details on your website that can make a huge impact on customer experience, engagement, and sales – details that can potentially mean the difference between a lead and a buyer.
Have no fear because it's not at all too late to make small enhancements to your website that can help steer more holiday shopping traffic to your digital dealership.
Here are four tips to polish both your website and end-of-the-year strategy to make your business shine as 2014 comes to a close:
1. Clean up the content – Landing on a website that's rife with outdated material taints the user experience and tarnishes the dealership brand you've worked so hard to build. To avoid this digital belying, make sure all web content is relevant and up-to-date. Remove any content containing expired specials and obsolete offers. Publish current incentives and pertinent material with an eye on meta-keywords and meta-titles that both generate engagement and elevate SEO value.
2. Create (or update) vehicle review pages – Vehicle review pages are research webpages that feature information about current and next year models. These pages facilitate SEO rank increase and provide engaging and informative content for the discerning shopper.
3. Evaluate end-of-year specials – Your dealership's got a lot to offer. But you only have so much space and time to promote incentives. Some specials matter much more this month than others. So, in an act of campaign promotion triage, ask yourself what specials and incentives are important for you to give marquee positioning for end-of-year success. Conversely, which specials and incentives aren't as strong, enticing, or timely, and might need de-emphasis to make room for the offers that matter more?
4. Think toward the next holiday or sales event – It may seem a ways off, but the next holiday and promotion period is right around the corner. What programs are on offer from OEMs and how are you positioning your dealership for the next holiday season? The Super Bowl and President's Day sales events will be here before you know it. Start thinking about sparking awareness with display advertising to later attract potential shoppers.
According to Google, automotive query volume is at its highest during the holiday period. Optimizing your website content and preparing now for sales events further down the road will help position your digital dealership ahead of the competition headed into the new year.