STRATEGIC DIGITAL MARKETING SERVICES
Our experts help you master automotive digital marketing and maximize results.
Dealer.com Managed Services deliver specialized digital marketing for car dealers, and helps you stand out from your competition and optimize your digital marketing results. Our tiered Search Engine Optimization, Content & Creative, Custom Video, Social Media, and Reputation Management services ensure agency-quality results and a custom automotive digital marketing strategy that drives sales and service opportunities.
Upgrade your Digital Performance with these Services:
Content & Creative Services
Fuel your monthly and seasonal campaign strategy with Dealer.com's award-winning digital content and creative services. From homepage slideshows, campaign landing pages, digital ads and banners, our design experts create compelling, strategic content that looks great whether you're promoting inventory, your service department, digital retailing or at-home services. All campaigns are developed according to your specific goals and are tailored to compliance specifications by teams that know your strategy better than a stand-alone auto advertising agency.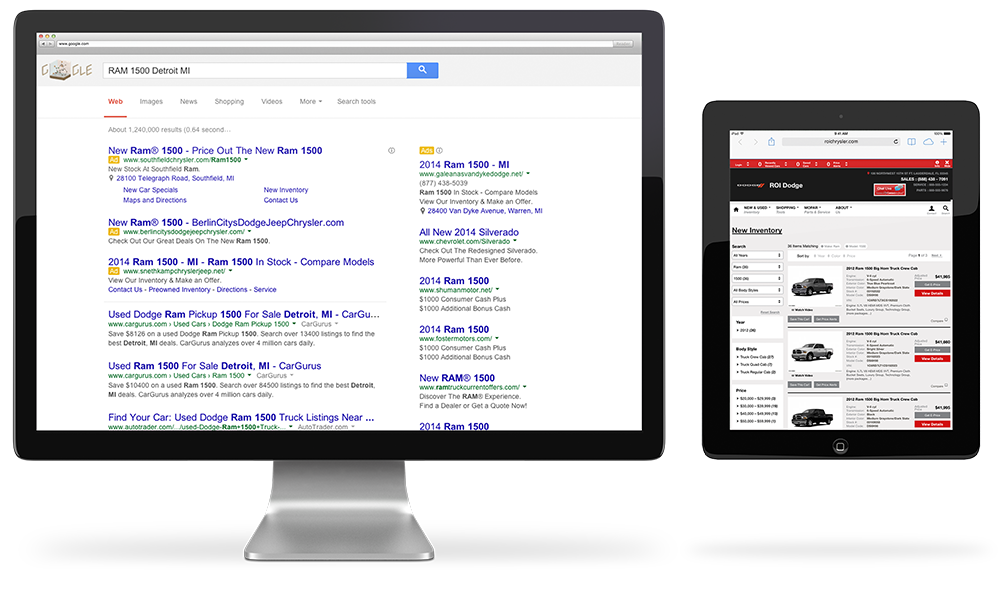 Search Engine Optimization
Drive your dealership to the top of the search results pages, differentiate from your competition, and generate more leads with the industry's premier car dealer SEO solution. Our team more than 100 trained strategists, analysts, program managers and copywriters work together with you to capture the highest possible level of organic search engine visibility.
Social & Reputation Management
Dealer.com's social and reputation management professionals combine great social content with effective community management to deliver a complete social presence for your dealership. We also offer coordinated consumer review and response management—a solution that reinforces your customer service commitment, strengthens local SEO, and so much more.
A guide to using your Digital Storefront metrics to measure performance.
Connect with a Dealer.com representative by calling 888.717.9390 or by completing the form.
Complete the form to book your Managed Services demo.