EXPERIENCE OPTIMIZATION
Connect your inventory and fixed operations with in-market shoppers through automation.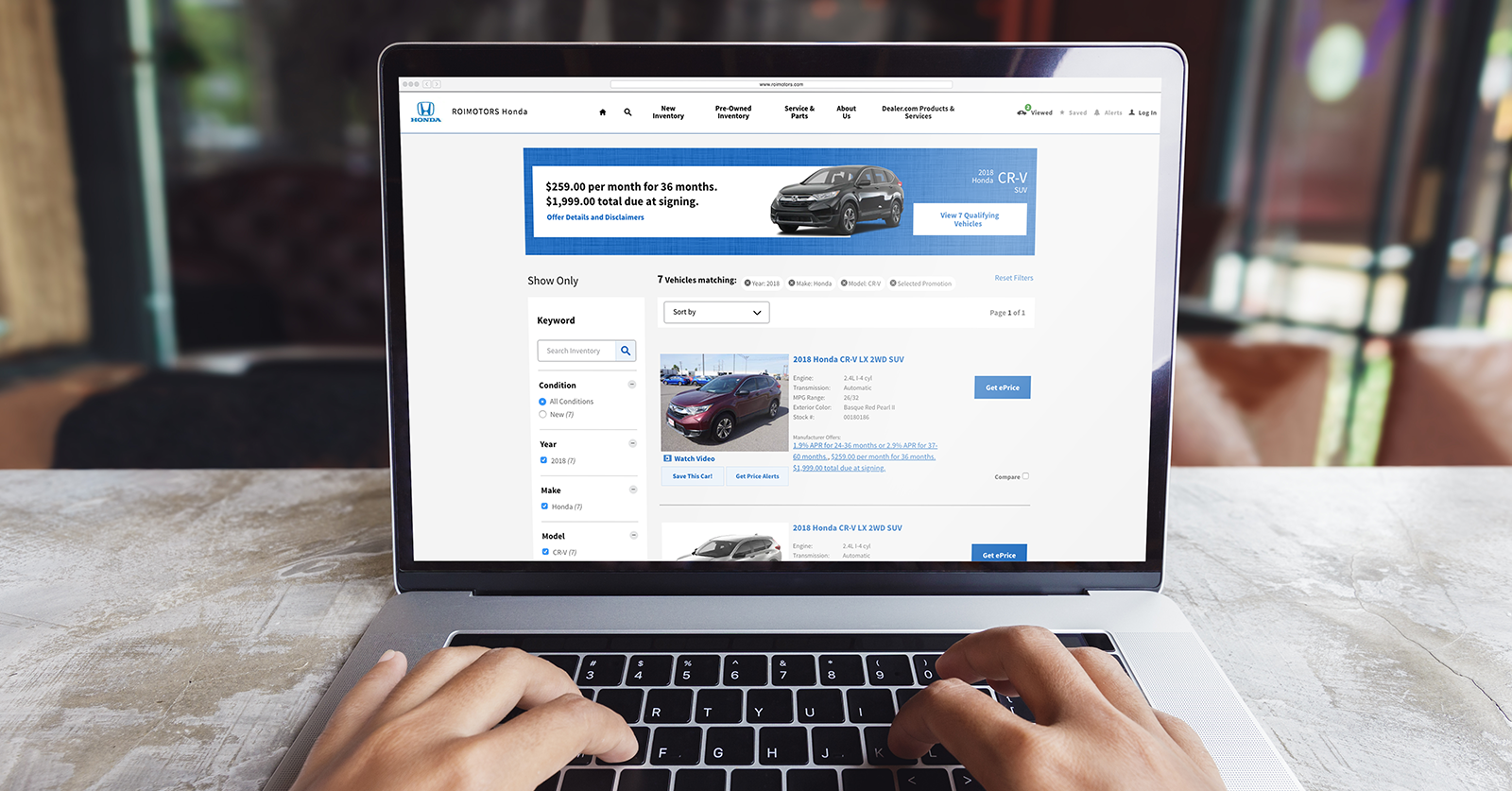 A One-of-a-Kind Experience
Shoppers today do so much more online, so a high-performing, personalized website experience is more important than ever. Dealer.com's Experience Optimization technology provides inventory and fixed operations recommendations powered by insights only available from Cox Automotive. A three-time Automotive Website Award-winner, our Experience Optimization technology turns a shopper's inventory and service preferences into tangible results for your business, increasing VDP engagement by 2-2.5x and boosting lead conversion by 12%.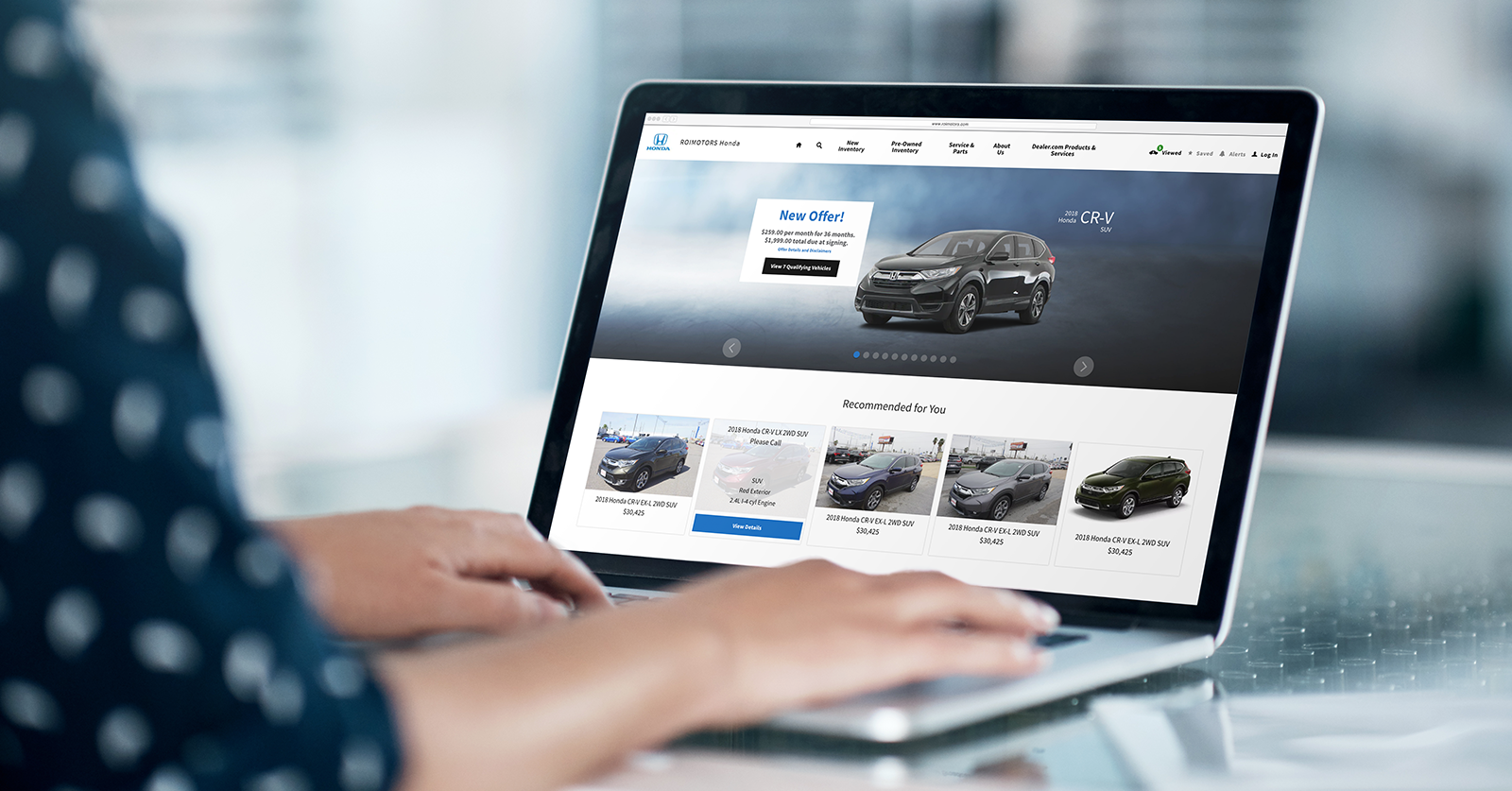 Inventory Recommendations Based on Shopper Preferences
Experience Optimization analyzes unique shopper data from Autotrader, Kelley Blue Book, some OEM sites, and recent visits to your website, and uses this intelligence to display only the most relevant inventory, incentives and specials when shoppers return to your digital storefront.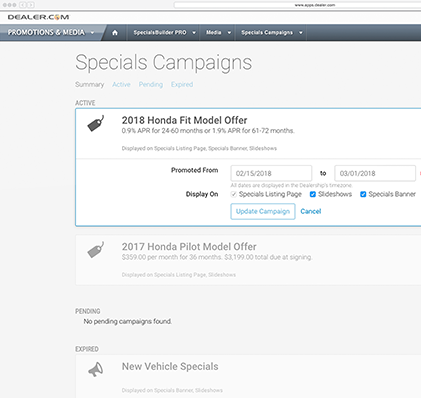 Tailored Specials and Incentives
Dealer.com's dynamic content targeting engine ensures that the most relevant ads, banners, and slideshows from Specials Campaign Manager are automatically displayed adjacent to recommended inventory. Creative is deployed in real-time to your homepage and vehicle listings pages, as well as promotions and fixed operations pages by default, but these assets can be configured to display to the locations on your website that best match your strategy.
A Measurable Impact
Experience Optimization is proven to increase VDP engagement and lead volume, but dealers can measure the impact for themselves right from ControlCenter. Easily analyze personalization performance against  other traffic sources using the Analyze Traffic Report, which allows a dealer to see traffic, website engagement and traffic quality for experience-optimized visits vs. non-optimized visits, along with trends.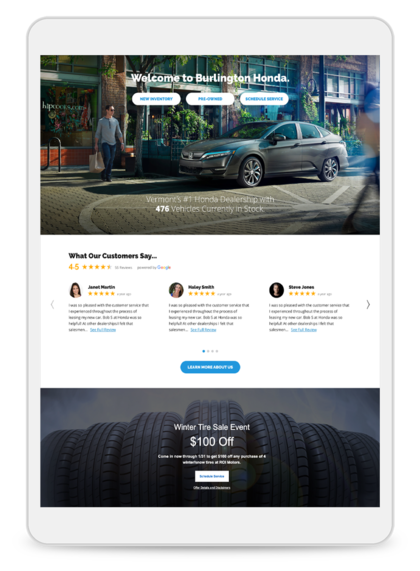 New: Fixed Operations Personalization
Drive more dealership and remote service leads from your Digital Storefront leveraging buying signals from more than 125 million consumer households. Cox Automotive enterprise data can help you promote service content to consumers out-of-market for inventory, like recent buyers or known vehicle owners.
Digital marketing best practices, how to videos, and auto industry thought leadership to help drive results on your dealership website.
Get A Consultation
To learn more about how to bring your shoppers a one-of-a-kind experience, fill out the form below or call 888.717.9390.