Connect Your Marketing Solutions
Three Connected Solutions = A Better Shopper Experience.
"*" indicates required fields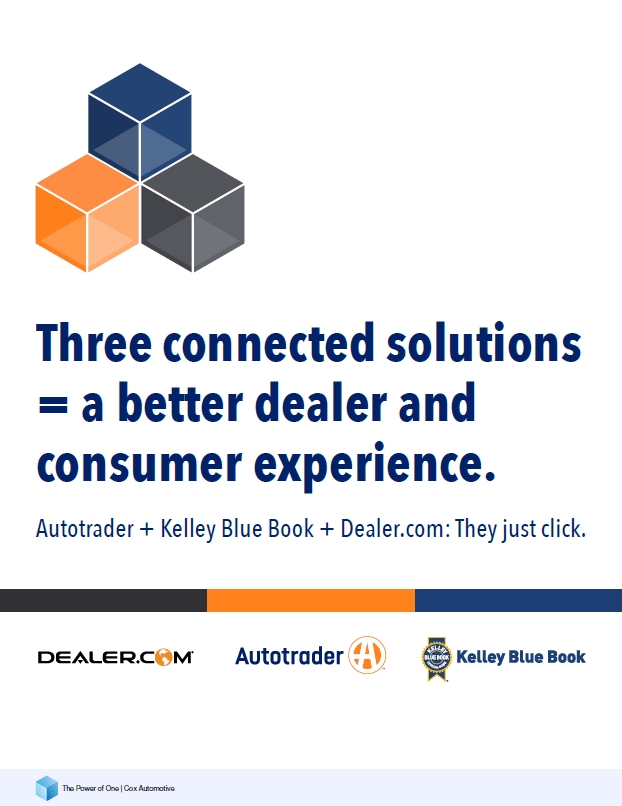 Autotrader, Kelley Blue Book, and Dealer.com: They Just Click.
Your blueprint for better-connected digital marketing is just a click away. In today's crowded online space, it is difficult to break through the noise to reach the right consumer, with the right message, at the right time while also giving shoppers the ability to find and purchase your vehicle as quickly as possible.
Three connected solutions = A better dealer and consumer experience, explores how Autotrader, Kelley Blue Book and Dealer‌.‌com will help you:
Connect with consumers through every step of the shopping-to-buying journey
Leverage the power of unparalleled data.
Tap into unsurpassed consumer reach and industry-leading digital marketing and deal-making solution.