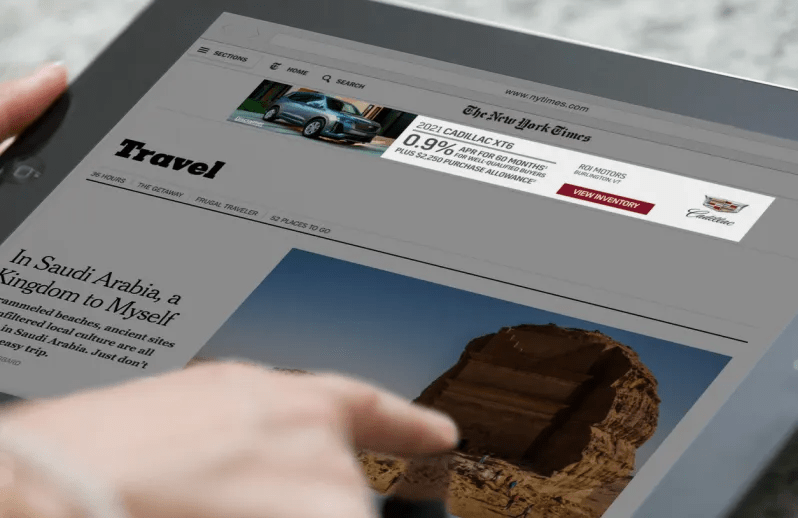 Listen, I get it! Staying on top of all-things advertising can be a daunting task. This is a fast-moving space that seemingly evolves daily. From Google rolling out new campaign-types each quarter, like pMax+, to Meta offering verified business checkmarks that help customers feel confident they're dealing with a legit brand, all these changes affect your advertising in very real ways. We constantly see new advertising capabilities surface that can help dealers reach their customers in what can feel like an endless space.  
However, taking your advertising to the next level does not have to be a massive, time-consuming evolution. It is worth remembering that there is no such thing as "perfection" in this sometimes-confusing space – that is an illusion – we aim for progress! 
Something I've learned in my years as Director of Advertising at Dealer.com is that many dealers are only on the cusp of what their advertising strategy can do. Excuse me for taking advantage of a few overused clichés, but there is almost certainly some low-hanging fruit that could mean more traffic on your website and your showroom floor. I'm not talking about reinventing the wheel here or buying a whole social media platform just to change the name to a single letter for the sake of headlines.   
A stale strategy is paramount to failure. But there are steps you can take to beef up your advertising strategy, small things that we can do today can have an impact. 
As we have known for decades, most organisms will grow to the size of their environment, reaching out towards the limits of their domain and then slowing their expansive growth at the edges, becoming rigid – a marketing campaign is no different. Like most successful species, innovative advertising strategies need to be elastic, have room to flex, and be ready to push your boundaries with a diversified media plan.   
Allocating just 8-12% of your monthly advertising budget to evolving your marketing and communications channels can reveal a lot about the topography of your space. You'll get a better view of what works for you – and what doesn't – and how much room you have to grow.  Try something new for 45 to 60 days, assess the results, and pivot accordingly.  Avenues that you wrote off a few years ago may prove fruitful, or perhaps a channel you hadn't considered is now blowing up because of technological strides in targeting or audience capabilities.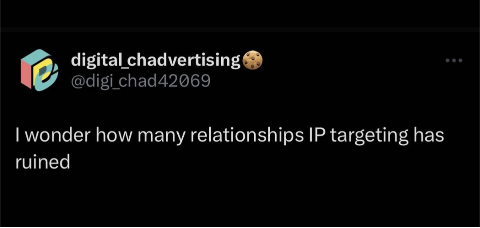 While doing channel discovery testing (which is distinctly different than traditional A/B asset testing) it is important to note that what works for some advertisers doesn't always work for everyone. And what worked in the past won't always work in the future!  So many external factors affect the market and buzzy trends tend to capture industry headlines.  But continued and repeated channel testing can often lead to breakthroughs, even on a seasonal basis.  
Why are you not using data

? 

 

    
In today's ecosystem, the key to staying in front of high-value car shoppers is with first–party data and audience targeting is the keystone. First-party data allow you to: 
Predict Auto Shopper and Consumer Behaviors

 

Gain Audience Insights

 

Personalize Content and Advertisements

 

Define and Map Out the Customer Journey

 
First-party data also gives you valuable insights into audience demographics, product-interest engagement metrics, lease or financing options, and service specials, just to name a few. This data also informs us on what customer behaviors are prevalent within an individual's web activity, which gives you the ability to not only understand more about your consumer but have a clearer picture of how you can effectively reach them at the right time.  These are insights that third-party cookies or purchased list data just can't compete with.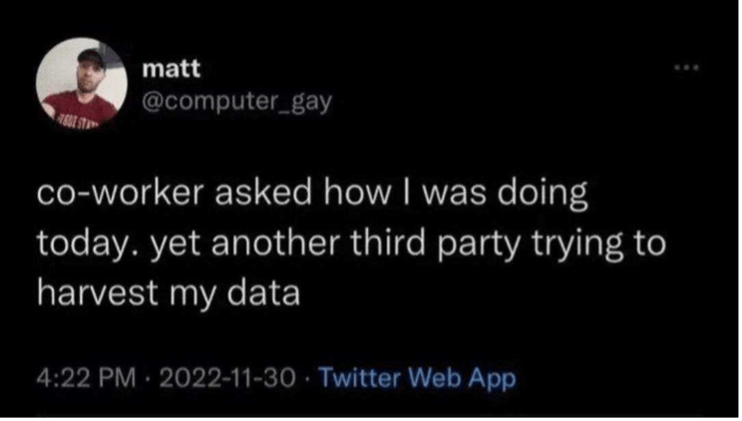 How many of you

are

using

your own data? 
There are three areas that immediately come to mind when thinking about how to activate the first-party data that you probably already have at your dealership, information you've been collecting since the first day you opened your doors.  
Your CRM – This is direct access to your customers' behavior and can help you with lead management and marketing. Your CRM can be a treasure trove of information on your customers that you can harness to get your message in front of the right people.  
Your Website – Uncover the pages that shoppers have visited on your website, what specific offerings or vehicles they've looked at, when they signed up for email specials or price alert notifications, or any of the other ways they've engaged with your site.  
Your Email Engagement Strategy – Your consumer emails give you insights into what your target audience engages with. You'd be shocked if I told you most dealers don't focus on analyzing and activating these insights. You can have a clear picture of what that consumer is interested in so you can use it to tailor your marketing to them and create those critical personalized experiences.  
If you're already advertising with Cox then you have access to our huge dataset, hyper IP targeting, and cookie-less household addresses. But setting aside just an hour per month to format and upload the info you already have, which we layer onto our own data, can help give a more accurate picture of your customer's path to purchase, and that's something we can really use! 
We live in a visual world, now more than ever.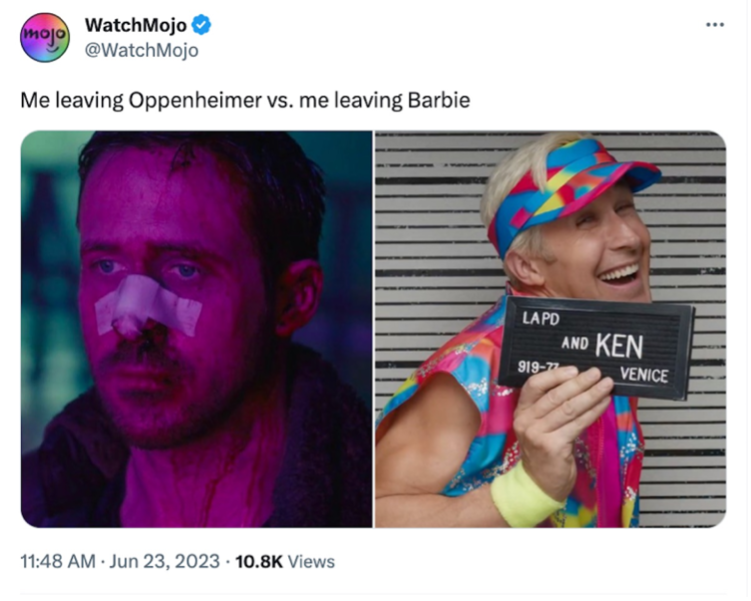 You heard about Barbenheimer, right? 
Here's a secret; every agency uses the same providers. Google, Facebook, Instagram, CTV/OTT, etc. are essentially the same platform no matter who is at the wheel. What sets agencies apart is their data – which we talked about above – and the ability to manage creative, especially when it comes to visual mediums like CTV/OTT and Display ads, and creative collaboration is a big part of any successful equation. Fresh, professional-looking creative can make or break the success of a campaign.   
One thing we've seen over the years is that, despite best intentions, visual assets often become an afterthought for many clients.  The focus of strategy discussions invariably drifts to campaign budget allocations, search ad copy, or keywords, but these things are slowly disappearing as our world increasingly becomes more bite-sized and visually oriented.  Google's Performance Max campaign type relies heavily on custom static creative and video messaging, as does CTV/OTT, and Cox's proprietary audience-targeted display and dynamic remarketing.   
Evergreen Visual Assets – In this new world, it has become imperative that dealers have evergreen assets that act as an anchor for these newer, visually engaging channels.  Crafting an overarching message about your business, that speaks to the customer not about individual products but branding of the buying process, must be the core of these campaigns.  From there, we can build on the message for more seasonal messaging that is more surgical in nature; monthly specials, limited-time deals, or rare inventory, to name just a handful. 
Whether you supply your own custom assets or have our Content and Creative teams build them out, it is important not to let this slip through the cracks. 
Build on momentum.  Finding what works for your business can be uniquely individual. We can analyze broad consumer data to get the broad strokes, but identifying what has worked for your dealership, in your market, is the key to unlocking the inertia within the data.  Using the Email Engagement Strategy above as an example, we can see what types of imagery and verbiage worked well to guide our digital strategy.  Did people respond to a specific deal or phrasing, did they respond to a specific product image or color, or is the market culture focused on a specific topic that is locally relevant?  
Our Barbie meme above show just how much outside "momentum" can affect outcomes. 
With a little coordination, the momentum you get from a well-crafted marketing blast, physical mailer, or even signage can all be reproduced in your digital campaigns, especially as the industry moves quickly towards a more-visual mindset. 
At the end of the day, though, the best way to find success is to test, fail, and test again.  And make no mistake, just because an idea isn't a homerun this time doesn't mean we can't learn from it!  Frequent testing and refinement, combined with continually evolving audience data, is the new normal for digital advertising.