Capture in-market demand from shoppers browsing their social networks.
With its expansive reach, Facebook is a prime marketplace for your inventory and dealership services. That reach, coupled with exclusive, in-market shopper data from Autotrader, Kelley Blue Book, and other Cox Automotive brands, delivers a strategic advantage to our clients, driving higher engagement at the lowest cost with ads that feature your real inventory, incentives, and service content. With a significant percentage of consumer traffic going to Facebook, reaching these in-market audiences there has never been more important.
Capture demand from local in-market audiences browsing Facebook.
Dealer.com has taken Facebook advertising to a whole new level, letting you reach shoppers in your area with targeted inventory ads that are dynamically created and served in the Newsfeed. Retarget shoppers that have visited your website or target new, in-market shoppers, driving them directly to your VDPs. Only Dealer.com provides holistic automotive digital marketing that allows you to target in-market shoppers—who have researched vehicles on Kelley Blue Book or shopped on Autotrader within the last 90 days—on the world's most popular social network.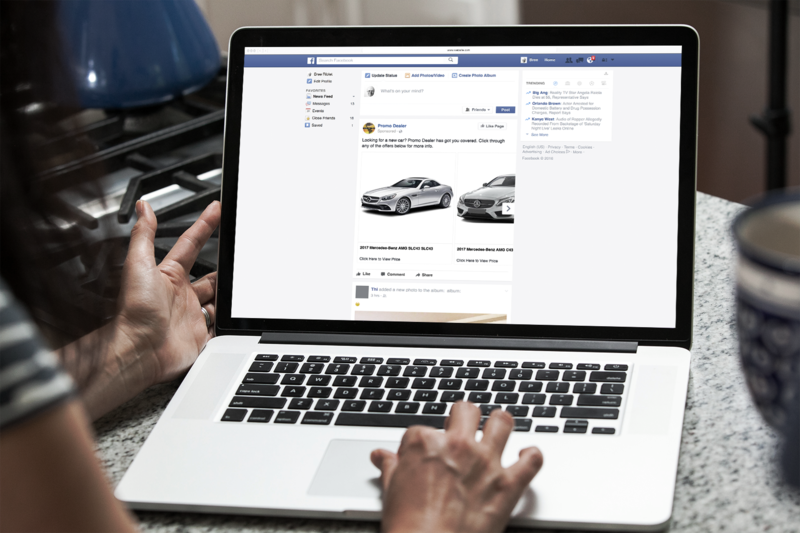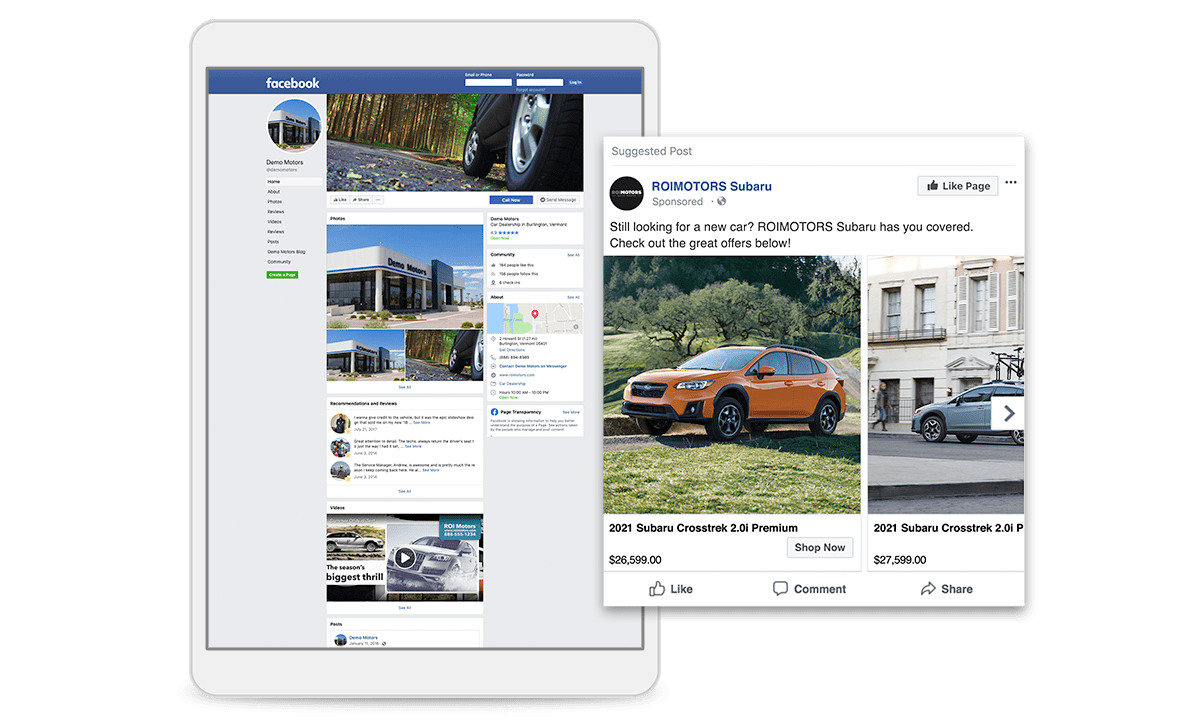 Feature your real inventory with dynamic ads.
We create and deploy a variety of ad units to best communicate your message, including carousel ads that display up to four different vehicles and your dealership branding. Each dynamic ad unit is customized for each shopper, showing them the cars they are most interested in. Remarket vehicles to shoppers who used your site and "lookalike" audiences who exhibit similar behaviors or attributes. 
Find the right vendor for your vision.
A guide to help you prepare and evaluate digital marketing solutions.
Bring your vehicles to life with video on Facebook.
Consumption of video is growing rapidly among automotive shoppers. But resource gaps have kept some dealers from advertising on lucrative video advertising channels like YouTube and Facebook. Until now. Dealer.com's all-new video advertising solution makes it easy to create and deploy high quality video content that connects your cars with your customers browsing Facebook and YouTube.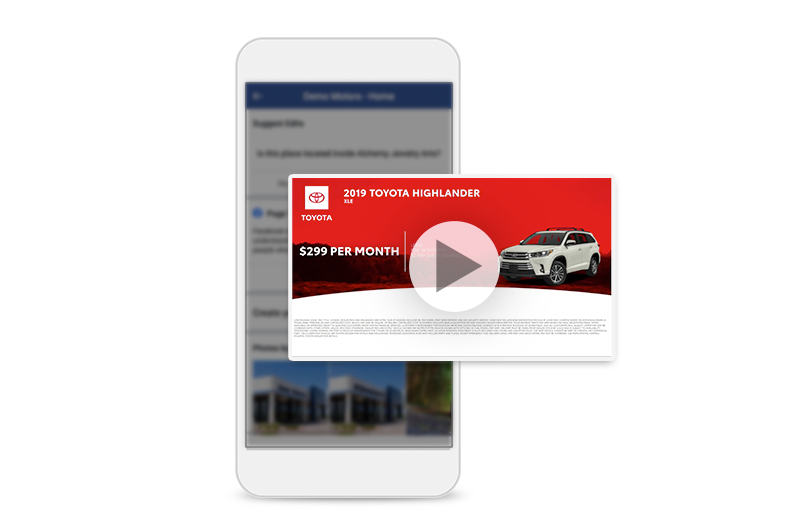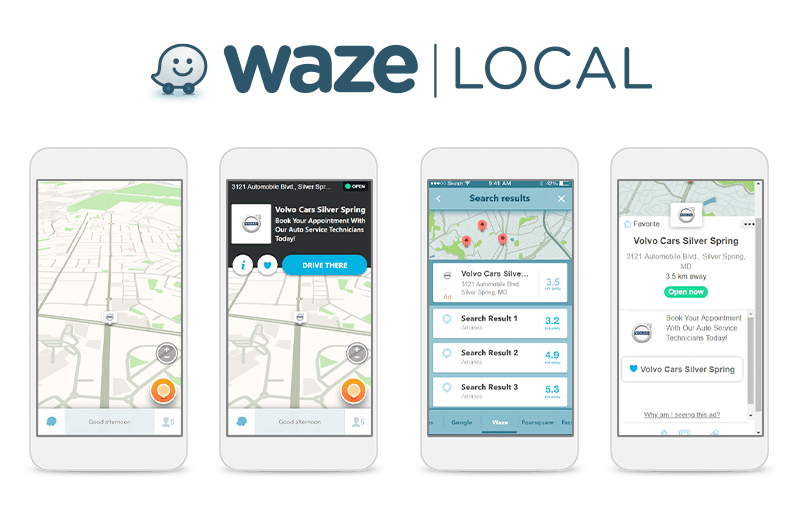 New! Reach mobile-shoppers on the go
Fill your service bays with service-hungry customers, all while you promote your dealership and stay current with evolving media consumption on Waze Local. Dealer.com is proud to help our clients reach drivers on-the-go with Waze Pin or Search Ads. Boasting a dedicated user base of more than 90 million, and 28 Million monthly active users, Waze is the world's largest community-based navigation app. 
Complete the form to request your demo.
"*" indicates required fields