Dealership Advertising Strategy
Drive, measure and enhance your performance through strategic collaboration.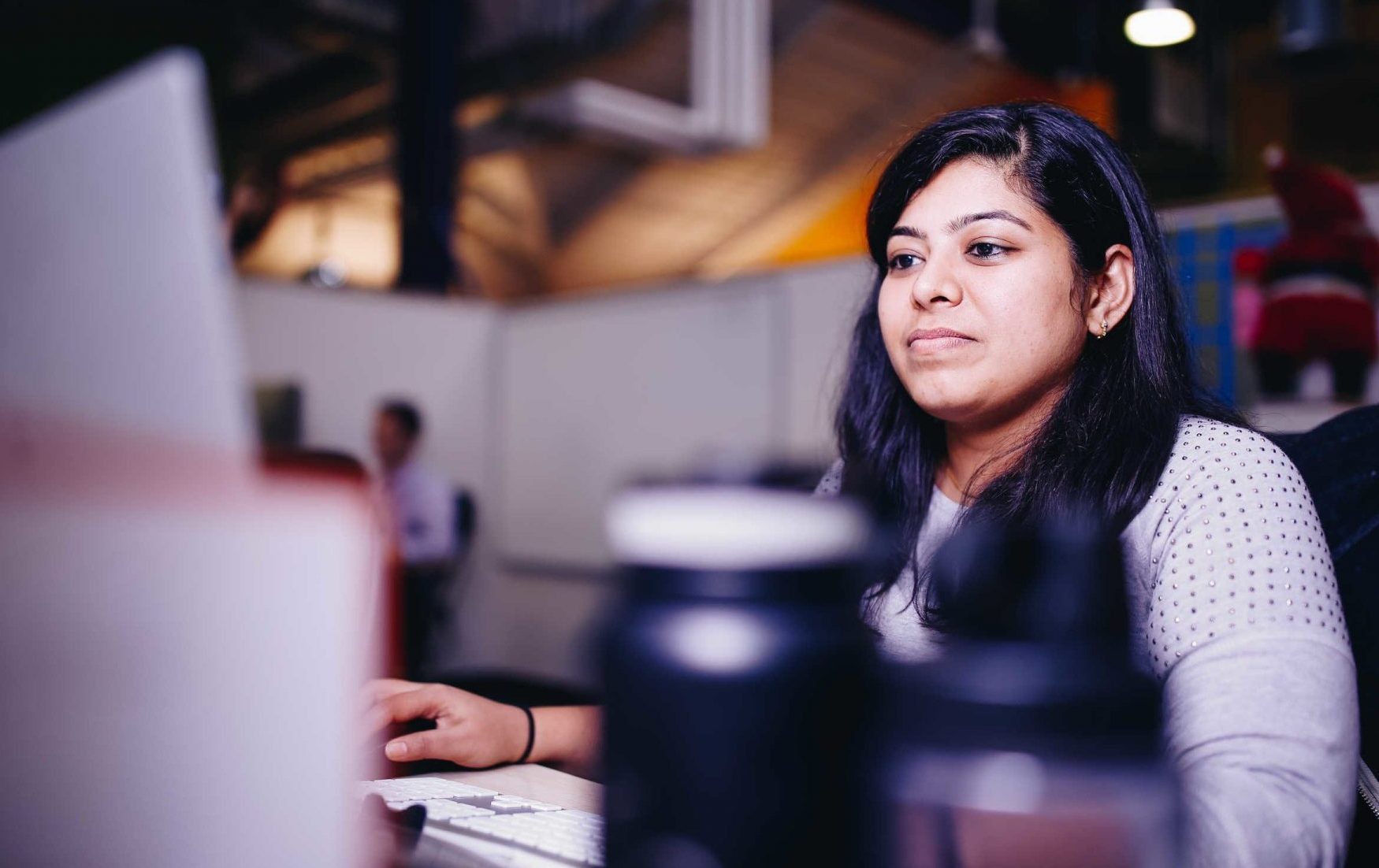 Your strategy starts with a partnership
You're never on your own with Dealer.com. Our teams proactively partner with you to create a custom automotive digital marketing strategy that drives results for your dealership. Once your campaigns are underway, dedicated Performance Managers monitor them closely, optimizing for results and providing detailed monthly insights and recommendations.
Your strategy evolves with industry-leading market data and your goals
Our wealth of data and industry-specific knowledge and experience allows us to create the perfect strategy to achieve and exceed your goals.  Our digital strategy platform revolutionizes the ability to create a data-driven, goal-powered advertising strategy that ensures you're able to reach the right customer with the right message at the right time.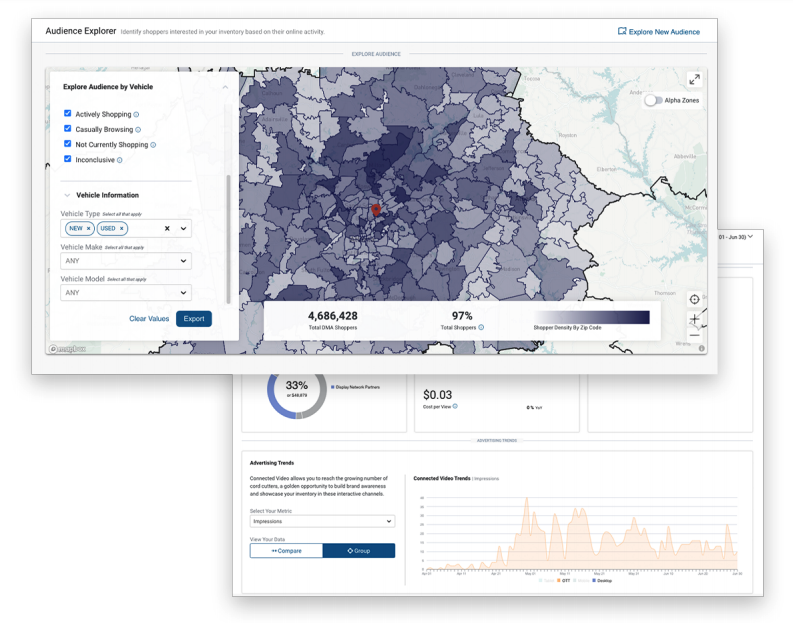 Analyze your website metrics.
Learn how to use your digital storefront metrics to your greatest advantage.
Your strategy is proven by transparent reporting
Dealer.com Advertising analytics data is dynamic and accurate, giving you the clearest picture of how your advertising campaigns are driving traffic and conversions from one centralized hub. Our Comparison Tool allows you to analyze, overlay, and filter advertising metrics, clearly charting the return on your investment. You can analyze how your investment increase affected your click-through-rate, or how many conversions an increase in impressions provided. Our assists and attribution reporting allows you to see how each of your digital advertising efforts contributed to your overall success.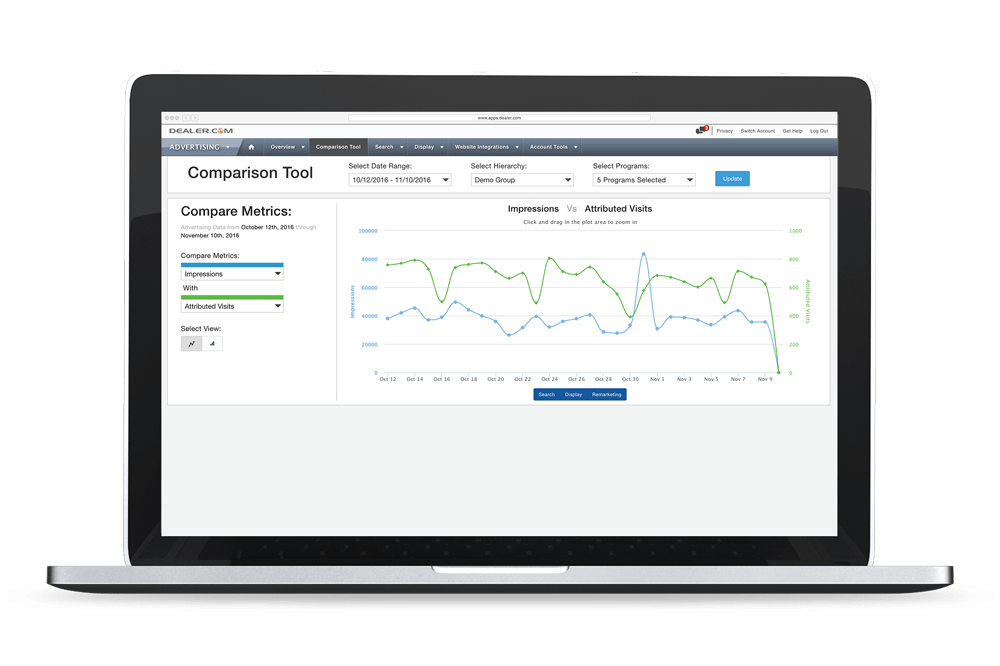 Complete the form to request your demo.
"*" indicates required fields
Connect with a Dealer.com representative by calling 888.717.9390 or by completing the form.