Social & Reputation Management
Expand your social presence and your reputation with automotive-focused social marketing expertise. 
Get More Mileage from an Integrated Digital Strategy
Digital marketing success starts with the right team. Dealer.com delivers results by creating a customized review and review response strategy that is informed by proven best practices and the most knowledgeable marketers in automotive, giving you the competitive advantage. Our SEO, social, and campaign professionals deliver coordinated expertise aligned with your digital strategy. By integrating these services, you save time and money, which is captured with advanced reporting tools that provide confidence in your investment.  
Prioritize Your Ratings & Reviews
Increase traffic, leads and sales opportunities by building a steady stream of positive customer reviews for your dealership services. Reviews have become a primary research tool for consumers looking for a place to do business, and it takes time, technology, and expertise to realize the benefits of this resource. Invest in the right digital marketing partner to turn your reviews into a viable marketing tool, increase local SEO, and build a solid reputation.  
The Link Between Reviews and SEO
How are customer ratings and reviews linked to SEO performance? Search engine algorithms are built to drive customers to the most reputable, relevant search results. By effectively managing your reputation and reviews, you indicate to search engines that you care about your customers, which helps you rank higher in organic search results.   
of online shoppers incorporate reviews into their decision-making process.
of shoppers' state that dealer reputation is the single most important factor when choosing a dealership to work with 
Personalized Review Generation
Elevate the voice of your customer with Review Generation, an always-on review solicitation solution that is customized for you and makes it easy for your customers to leave positive feedback. Send SMS-based review invitations either from your phone or automatically, right after a sales or service transaction is complete, to increase overall volume of customer reviews. Review Generation is a simple way to build a library of customer reviews for all of your Google My Business pages and leading review sites.  
Consumer Insight: Most consumers are apt to leave a negative review, but a majority of consumers would leave a review if asked.
Coordinated Reputation Management
Turn every customer interaction into a powerful selling tool. For clients of Reputation Management, Dealer.com delivers consistent, high quality interactions with all dealership customers across all profit centers and showcases your best reviews on your website. Our coordinated review and response management solution reinforces your customer service commitment online and delivers valuable content you can use to attract additional shoppers. With exclusive access to Widewail's powerful review generation and response solutions, Dealer.com experts monitor all relevant digital properties and thoughtfully respond to all reviews in lockstep with established dealership processes and SEO best practices.
Car-dealer related 'near me' searches have increased, driving Google My Business views. 
of consumers have ended a relationship with a company due to poor customer service. ​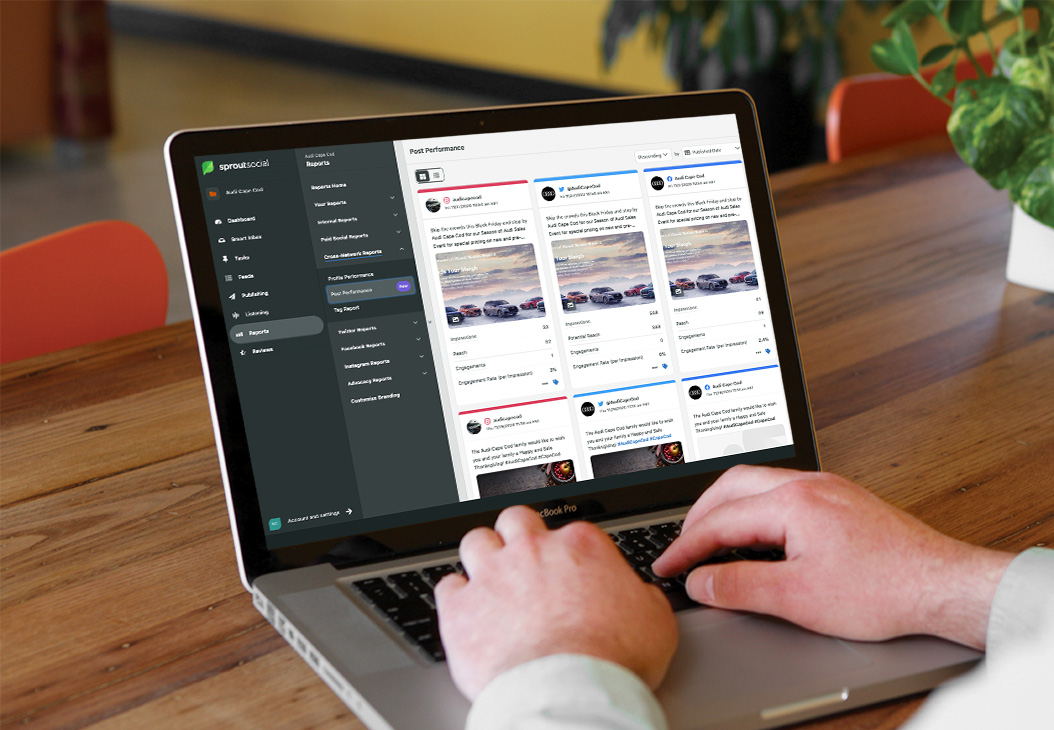 Social and Community Management
Build engaging, relevant content for your social community. Dealer.com Social Management ensures that your brand is engaging your local community and attracting fans across major social media channels. Campaigns align with your overall digital strategy and brand guidelines. Messaging, community involvement, sponsorships, and events showcasing your charitable efforts are all invaluable social content opportunities. By partnering with our social marketing experts, your dealership will stay top-of-mind for a growing fan base that craves relevant and organic social content.
Complete the form to request your demo.
"*" indicates required fields