Consumer behavior informs good design.
With 13,000 websites and North America's largest volume of franchise partnerships and consumer data, Dealer.com delivers a modern Digital Storefront experience shaped by user experiences. In 2019, we launched a brand-new codebase and used data to design the right experience for automotive consumers browsing our homepages and VDPs. 2020 marks a key milestone in our design evolution with the launch of a flexible and mobile-friendly inventory and full-site search experience.  
Analyze your website metrics.
Learn how to use your digital storefront metrics to your greatest advantage.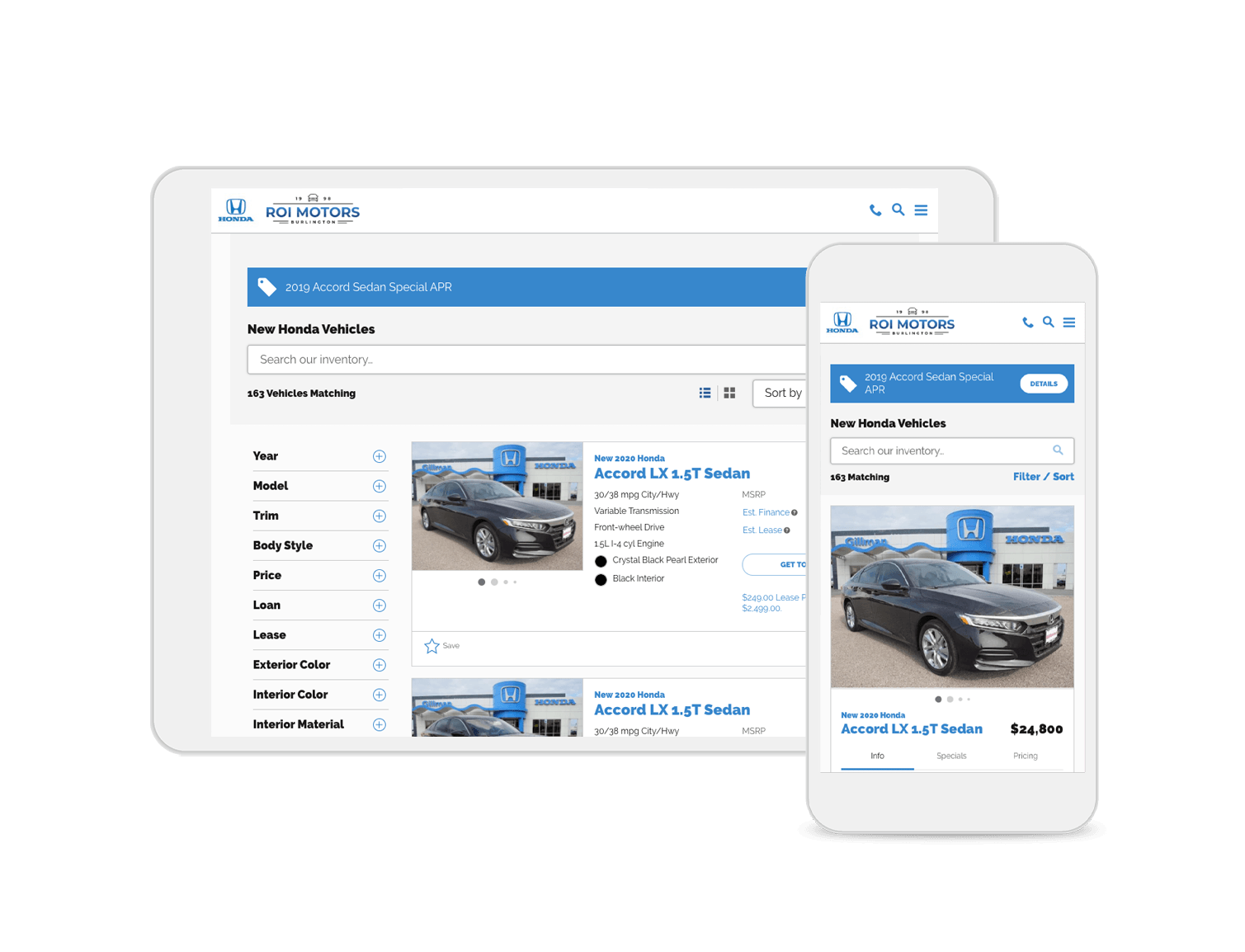 A giant leap forward in the shopping experience, Dealer.com's brand new SRPs were designed by our in-house User Experience team to quickly guide consumers to the critical inventory information they need and cater specifically to shoppers browsing on mobile. Mobile-first tools and lightning-quick sorting mean quicker vehicle selection and more confident buying decisions.
Site-Wide Free-Form Search
We know that eCommerce is all about speed and efficiency. Our intelligent site-wide search includes predictive text, page recommendations, and accounts for misspellings and trim levels, ensuring your customers find exactly what they're searching for.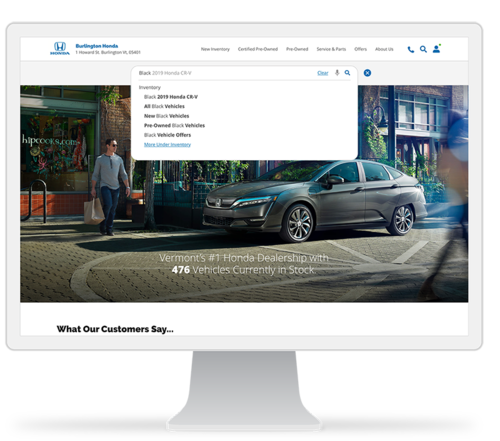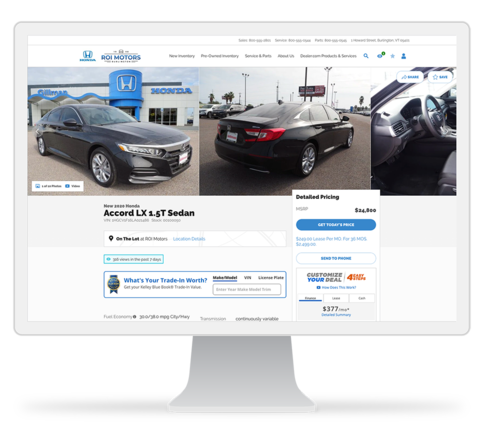 Immersive Inventory Pages
Our thoughtfully designed Vehicle Deal Pages are built for consumers who are ready to buy, and are proven to deliver more leads, deals, and sales. Dealer.com VDPs aggregate critical vehicle research and organize the critical information consumers need to transact online. Last year, in an A/B Test measuring the impact of this new experience versus traditional VDP design, dealers experienced a +22% bump in leads.
Homepages that Elevate your Brand
Our new homepages merge great design and great technology with what makes your dealership unique. In addition to delivering the fastest path to inventory, along with personalized content supporting all of your profit centers, Dealer.com now makes it possible to showcase your best consumer reviews right on your homepage.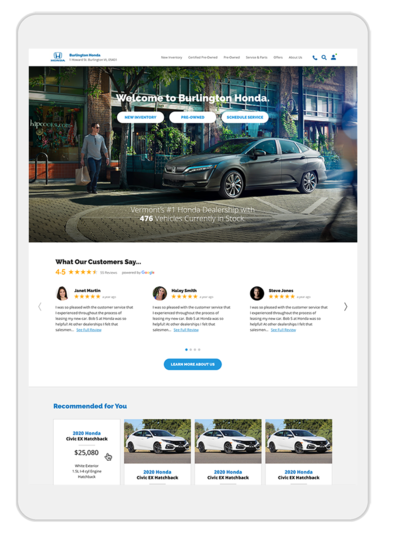 Complete the form to request your demo.
"*" indicates required fields