Deliver key marketing messages, incentives, and dealership services across your website with ease.
Our Specials and Incentives solution helps you promote your most important marketing messages to shoppers browsing your homepage, inventory, service and specials pages. Deploy creative featuring OEM incentives automatically via your existing OEM feed. Or, build your own ads right from ControlCenter, and deploy them instantly across your website or multiple rooftops.
Analyze your website metrics.
A guide to delivering the digital experience car shoppers want and expect.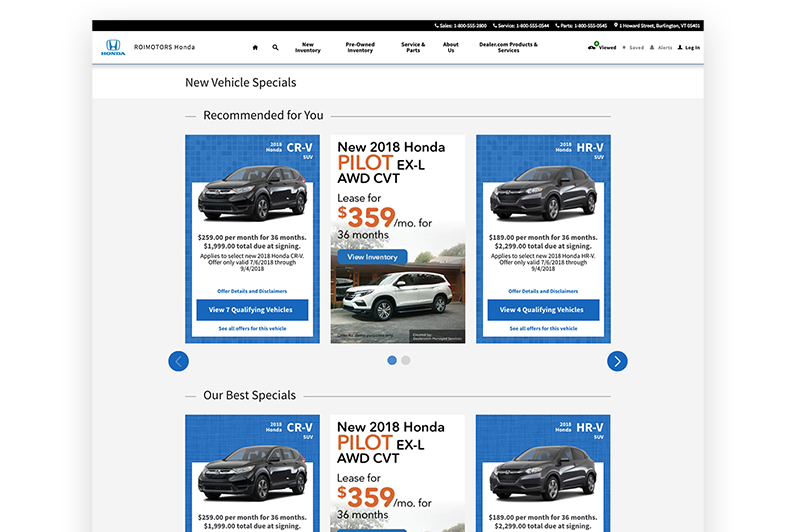 Specials Campaign Manager provides you with a robust toolkit for putting your best offers in front of customers browsing your Digital Storefront. Quickly and easily create and deploy great looking specials to the pages that matter most to shoppers in-market for inventory and service.
Personalize the experience
Our award-winning website personalization solution, Experience Optimization, uses consumer shopping data from across Cox Automotive to serve personalized offers and promotions to customers visiting your website to shop for cars or dealership services.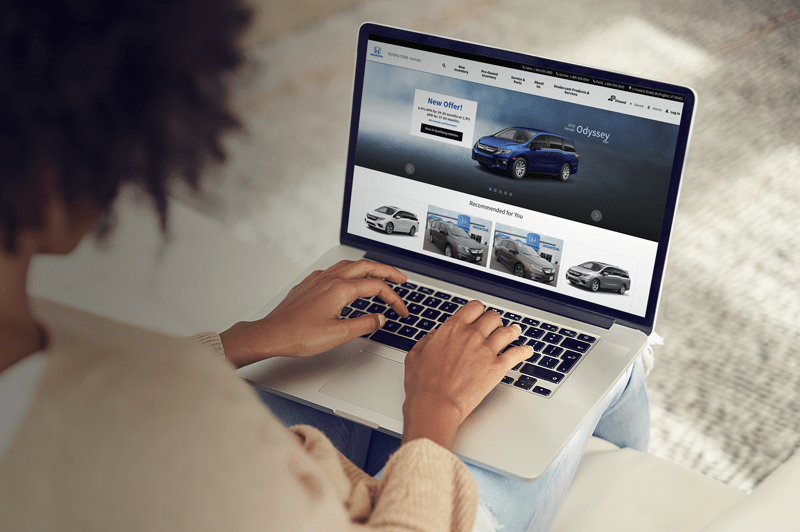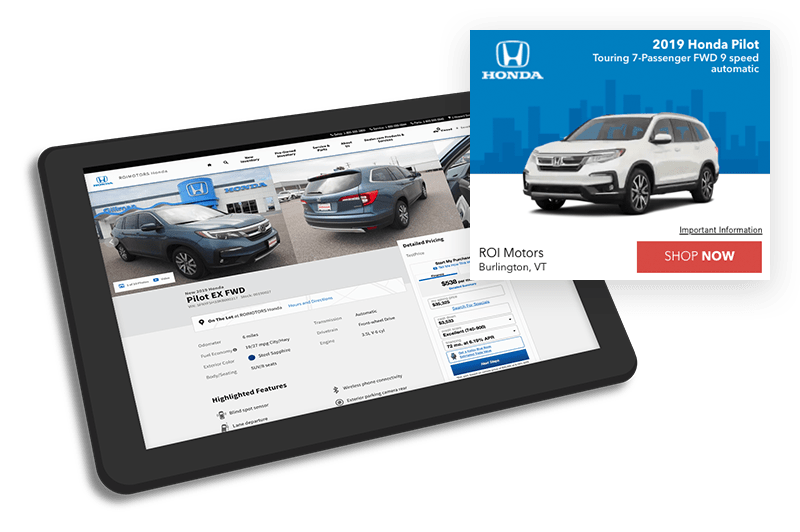 Feature your best price with Incentives Manager
Our Incentives Manager delivers OEM and program-wide incentives straight to your website and ads. It pulls accurate data, creates and distributes incentives-based ads across the search engines, and updates your website for optimum conversion – all in real time. With cutting-edge automotive digital marketing technology, the process is automated for easy tracking and control: Make an adjustment once, and your website, car dealer CPC, and display ads are all updated instantly.
Complete the form to request your demo.
"*" indicates required fields
Connect with a Dealer.com representative by calling 888.717.9390 or by completing the form.