Learn how to take your dealership to the next level with the latest webinars from Dealer.com.

Shift Your Strategy to Navigate Inventory Shortages
Our complimentary client virtual event–The Dealer User Summit–has come to a close, –and we are still buzzing with all the energy from the attendees, presenters, and new ideas shared.    
Fortunately, there's still time to learn and leverage all the best practices sessions from our expert Performance Managers. You can now access any sessions you missed on-demand until the end of this month. Simply register, follow the instructions, and select "Watch Broadcast" under the session title you'd like to view.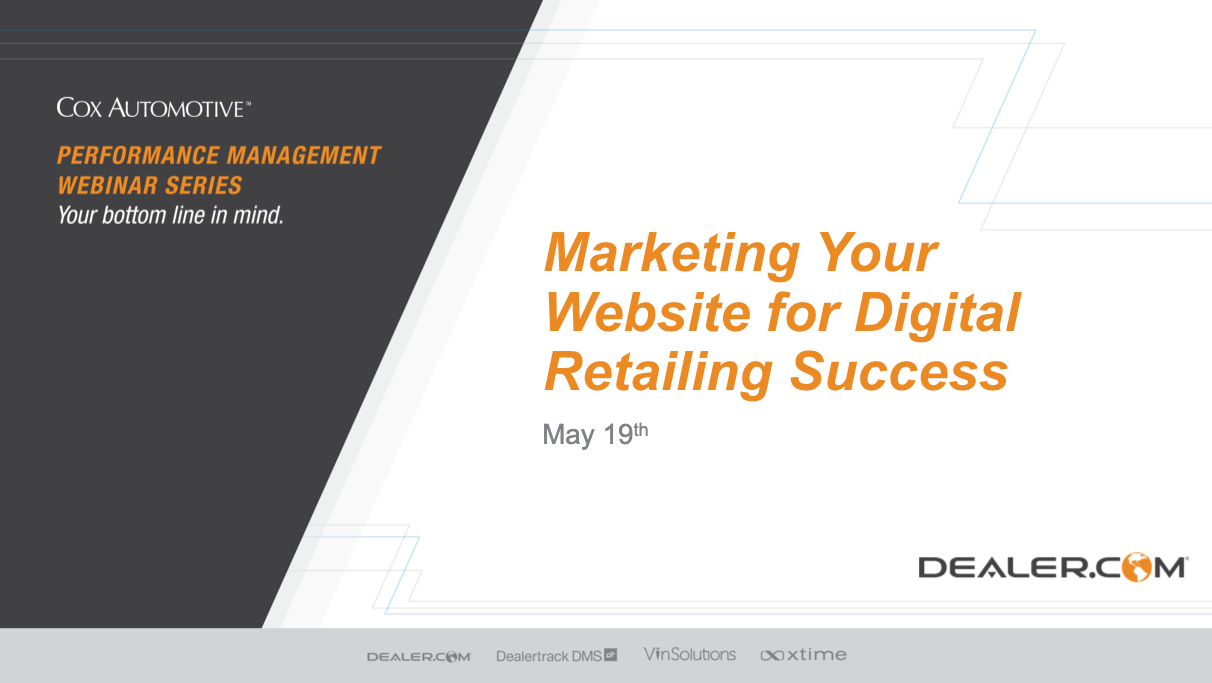 The pandemic accelerated the rate of consumer adoption for many online shopping experiences, from ordering takeout to buying groceries. Automotive retail was no exception as car buyers showed increased interest in shopping and purchasing cars online. In this session, we'll discuss the new and evolving expectations of your digital retail shoppers. You'll learn how to adjust your processes, make better customer connections, and close more deals. For example, we'll teach you how to send shoppers links that they can use to build their own deals and how you can complete those deals with eContracting.
Register & Watch