Guide the Retail Experience to Grow Leads
Dealer.com's new Accelerate My Deal design guides your shoppers through a flexible, consumer-driven experience, offering integrated features that result in higher quality leads, more profitable deals, and an unprecedented flow of information due to improved functionality and engagement. 
Accelerate My Deal:
Let the Shopper Drive
HIGHER LEAD CONVERSION WITH NEW GUIDED EXPERIENCE.
A successful Digital Retailing solution provides consumers with individualized car buying information to build accurate deals that close at a higher rate. It also creates higher front and backend gross profits, through an experience that produces repeat, lifetime customers. Our redesigned user interface breaks down this complex process into small, simple steps while providing more transparency, trust, and control over the process.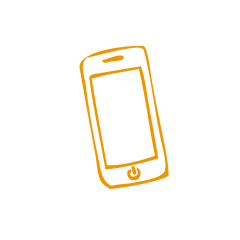 Shopper-Friendly
User Interface
Shoppers enjoy the intuitive and methodical buying experience provided by the new layout, while dealers see increased engagement and sales opportunities from more information shared.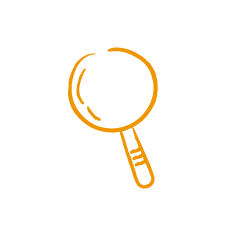 Dealer-Friendly
Customization
The all-new design allows dealers to select the features they want to display, ranging from trade valuations with KBB Instant Cash Offer to integrated credit applications.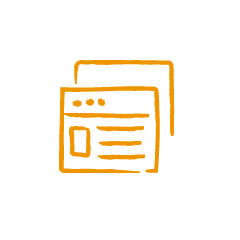 Bridging Online
to In-Store
An adaptable interface enables the platform to enhance in-store processes, attracting digital shoppers while supporting your dealership team.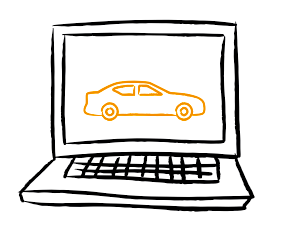 More
efficiency,
Less
back and forth
The innovative guided workflow of this Accelerate My Deal solution saves keystrokes for car shoppers, making their online and in-store experience easier. In addition to driving higher lead submission, our UX Lab testing revealed an increase in the number of shoppers who engaged with one or more of the steps within the tool, and an increase in the amount of information provided. These points indicate this intelligent process effectively pulls more interested parties into the sales funnel. Consider the benefits of a guided car buying experience for your dealership customers.
Dealers testing the new Accelerate My Deal UI over a 90-day period averaged 

26% higher Conversion Rates

 than dealers using the legacy experience during the same time period.

 

 

Dealers averaged 

88% more Deals Submitted

 during testing, resulting in about 15 additional deals per month on average.

 
Conversion Rate, Lead Performance, and Lead Quality were studied across 120 participating dealerships during four 90-day Beta Testing Periods beginning May 4, 2020, and ending October 8, 2020. Performance differences were averaged and compared to all Accelerate My Deal subscribers using the legacy experience during the same time period. 
See the
New Workflow
in Action!
Since 2013, our car buying solutions have evolved from leveraging deep insights and consumer-driven innovation. We have more dealership clients using our products than any other automotive technology company in the world. Dealer.com is ready to put years of research and our market-leading visibility into consumer behavior to work for you. Clients will be upgraded to this new experience beginning this winter.
Ask your Digital Retailing Performance Manager for more information about your upcoming migration or click below for more details on the product and the migration process.
Experts in automotive advertising and digital marketing, we deliver retailing solutions that are easy to incorporate so dealers are set for success from day one. Learn how a guided retail experience simplifies the sales process and drives more qualified, higher converting sales leads and more profit potential.
For more information, please contact the Performance Management team at 1-888-426-0205 or submit a Request Form.