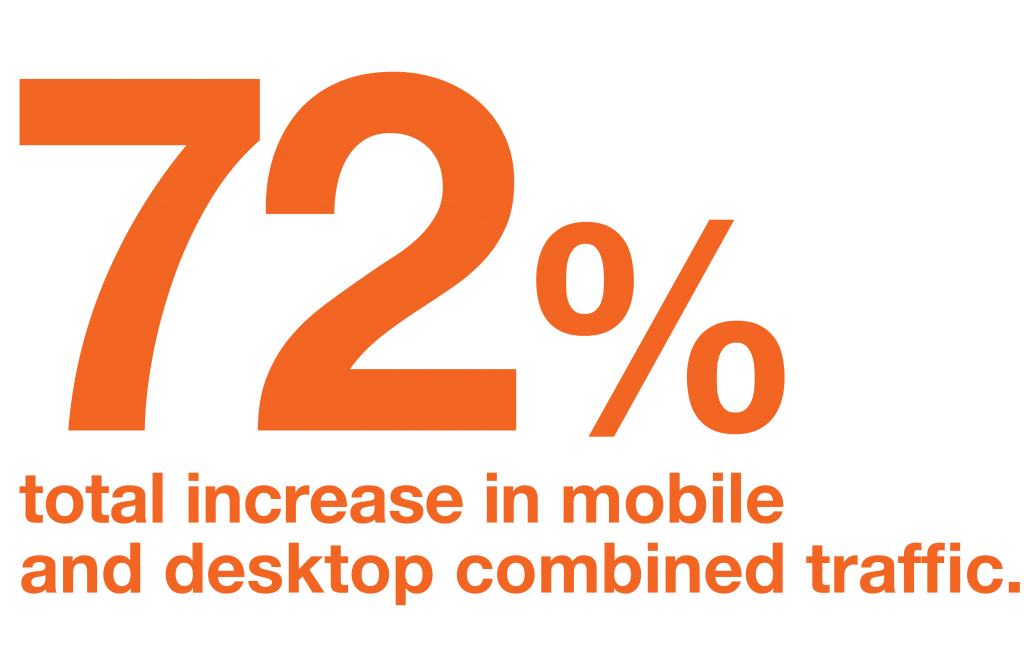 In October, we reported strong auto sales, paving the road for strong end-of-the-year performances.
So far, the holiday season has proved us right. Compared to this time last year, form lead submissions jumped 33 percent, traffic increased 15 percent and pageviews improved eight percent. A three percent increase in visitors, coupled with four percent new VDPs also support predictions that end-of-the-year digital performance sales will trend upwards.
The mobile traffic increase should remain at the forefront of dealers' minds when creating their end-of-year strategies. In the month of November, mobile and tablet traffic made up 41 percent of total traffic to dealers websites. A 45 percent increase in mobile traffic since last year accounted for a striking 72 percent total increase in mobile and desktop combined traffic. Reaching consumers who are researching their year-end car buying options online is critical to maximizing end-of-the year sales.
The best way to reach these consumers and make your December numbers is to provide absolute visibility across the web. Display Advertising provides complete access to every display content network, including Google and MSN. Additionally, Premium Display Advertising puts content in auto-specific research sites. Overall, vehicles will be on 99 percent of the web, elevating market awareness and driving more searches. Dynamic Display Ads are another tool dealerships should inquire about this month, as they have the power to dramatically amplify vehicle exposure while boosting inventory marketing and retargeting strategy.
Complementing mobile traffic spikes, social media continues to bring in consumers and website traffic. Understanding the social media-driven shopper is a key way to promote your inventory. These shoppers spend more time interacting with inventory and getting closer to purchasing decisions. Additionally, in November, they viewed 20 percent more pages per visit and spent 9 percent more time on dealerships' sites. Therefore, managing social accounts to align with overall digital strategy and brand guidelines is more important than ever. Profile optimization on Facebook, Google Plus and Twitter combined with OEM/brand and local, dealership specific content on every major network will initiate a positive brand identity, while driving in additional website traffic.
As the year comes to an end, it is the last chance to reach your sales goals. Optimizing social channels and mobile platforms are important tools to help you reach those goals. Check back next month to see how dealerships are preparing to increase sales in the New Year.
Dave Winslow is Vice President, Digital Strategy at Dealer.com