Don't compromise your website experience. Customize it.
Industry-leading Flexibility
Deliver a superior user experience across every device while controlling each experience from an intuitive Composer dashboard. This advanced mobile-first technology allows you to configure every aspect of your website, simplify site updates across devices, merchandise inventory with precision, and deliver digital deals through transparent automotive digital retailing.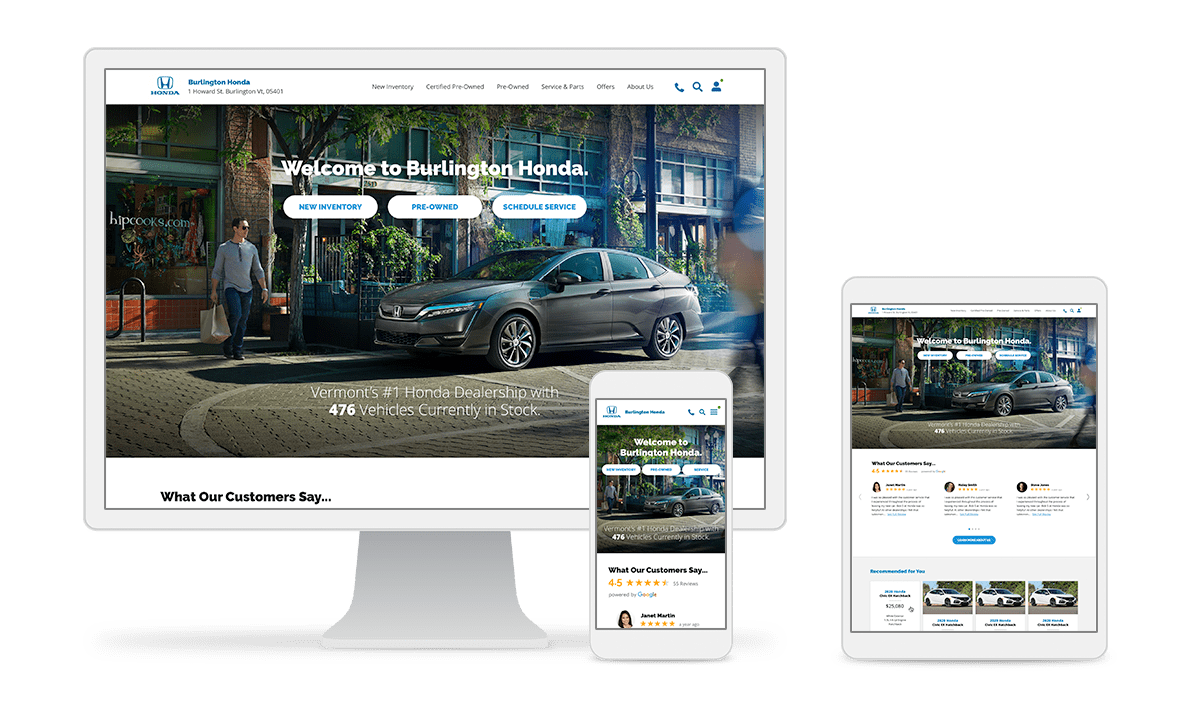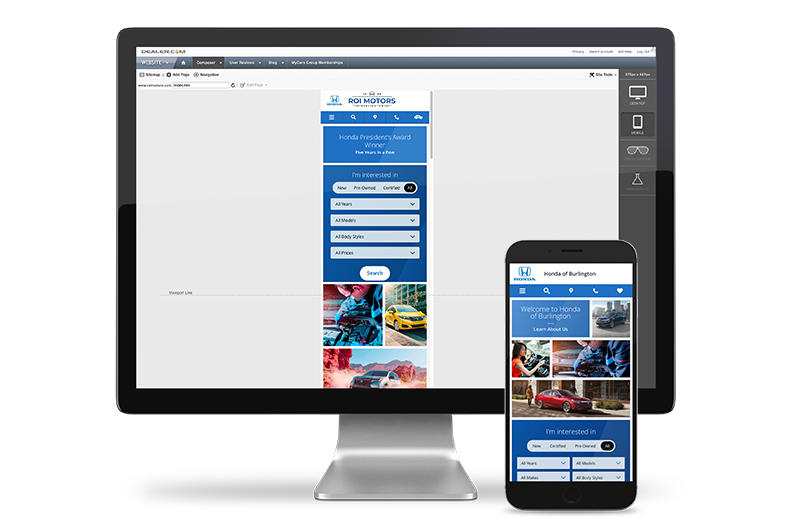 Built for Today's Mobile Shopper
Dealer.com Websites use responsive technology—and are the most flexible in the industry. We optimize a shopper's experience based on their viewport and browser size, and through device-specific configuration when desired. Our websites leverage the same design approach used by other eCommerce leaders, including Amazon.com and Lowes.com.
Analyze your website metrics.
Learn how to use your digital storefront metrics to your greatest advantage.
Our engineers adhere to stringent site speed best practices and constantly evaluate the consumer experience against meaningful KPIs, including First Contentful Paint (FCP) and Speed Index. We partner with Akamai, the world's largest Content Distribution Network, to streamline the delivery of images and website content. We also partner with Amazon Web Services for fast and secure, cloud-based hosting. Third, we've developed an API to ensure any third-party partner code installed on your website doesn't slow your shoppers down. Lastly, our engineers use Real User Monitoring to measure the impact of all new and existing website features.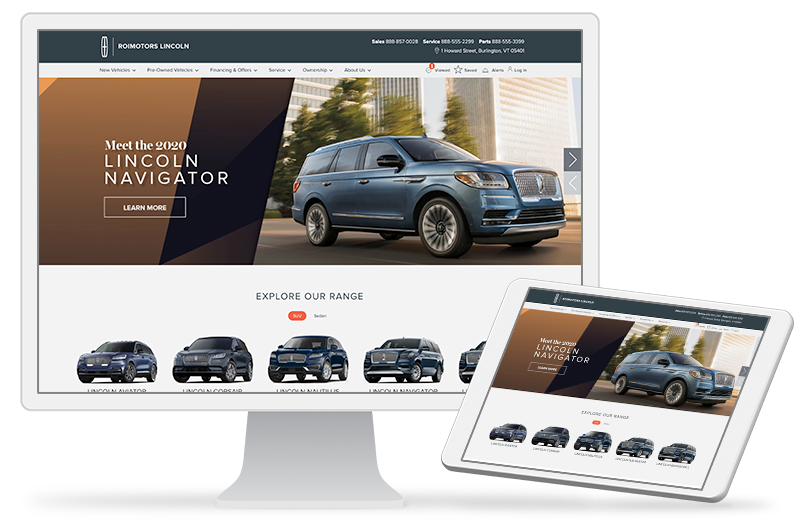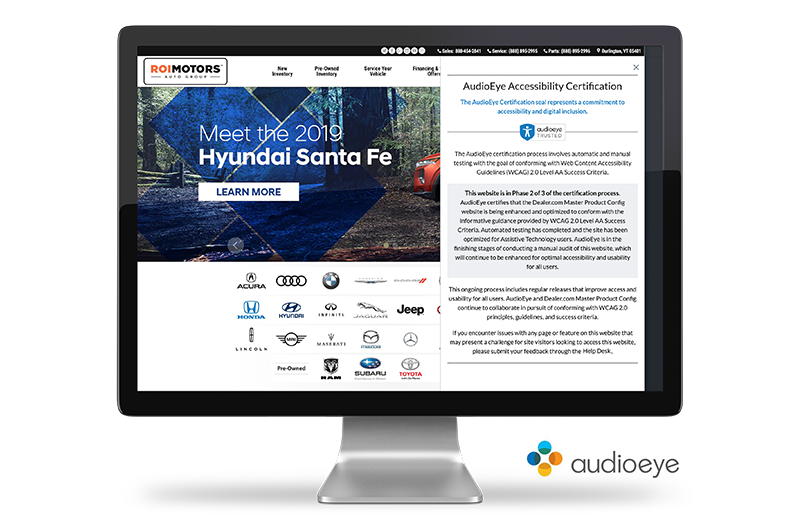 Accessibility for All Customers
Dealer.com's Website Accessibility Solution ensures dealers securely navigate ADA Compliance while delivering a premium, personalized Digital Storefront experience for consumers of all abilities. By applying regular automated and manual accessibility testing along with assistive technology like screen readers, our solution takes the guesswork out of compliance management, and lifts the burden off the dealer.
Complete the form to request your demo.
"*" indicates required fields