Case Study: Downey Hyundai
Experts in automotive advertising and digital marketing, our team delivers the hands-on strategy you need to excel, just like we did with Downey Hyundai.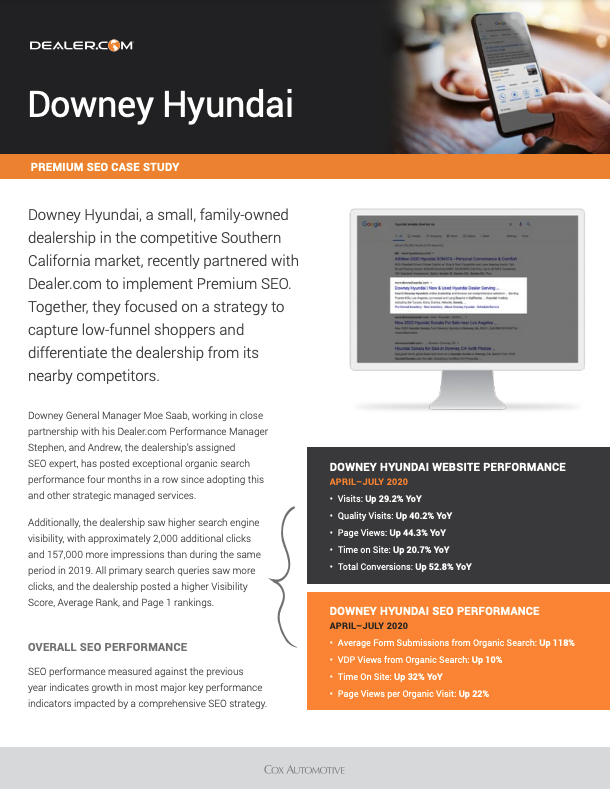 As a small, family-owned dealership in the competitive Southern California market, Downey Hyundai has always had to think creatively to bring in new customers and keep pace with competitors, which include two larger Hyundai dealerships close by. The collaborative, all-in-one approach to digital marketing has paid off.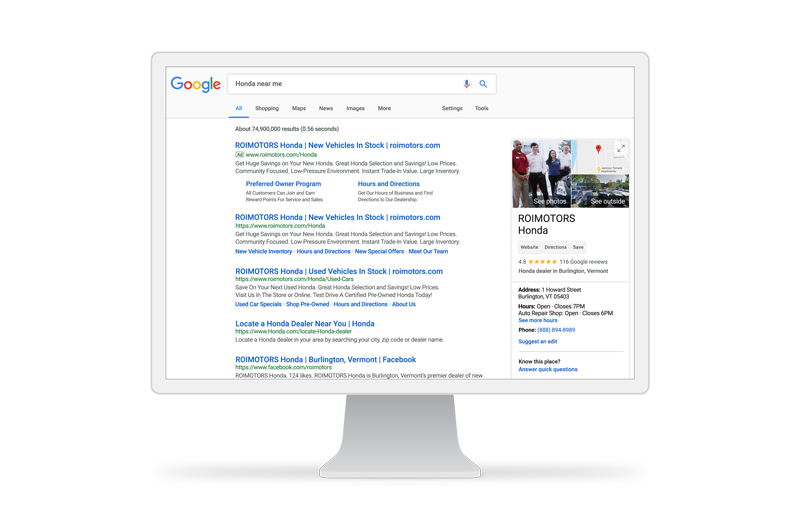 Drive your dealership to the top of the search engine results pages, differentiate from your competition, and generate more leads with the industry's leading car dealer SEO solution. Our interdisciplinary teams—among the largest in automotive—draw from continuous training on the latest automotive search engine optimization best practices and partner with you each month on a content strategy that meets your goals and enhances your overall dealership visibility.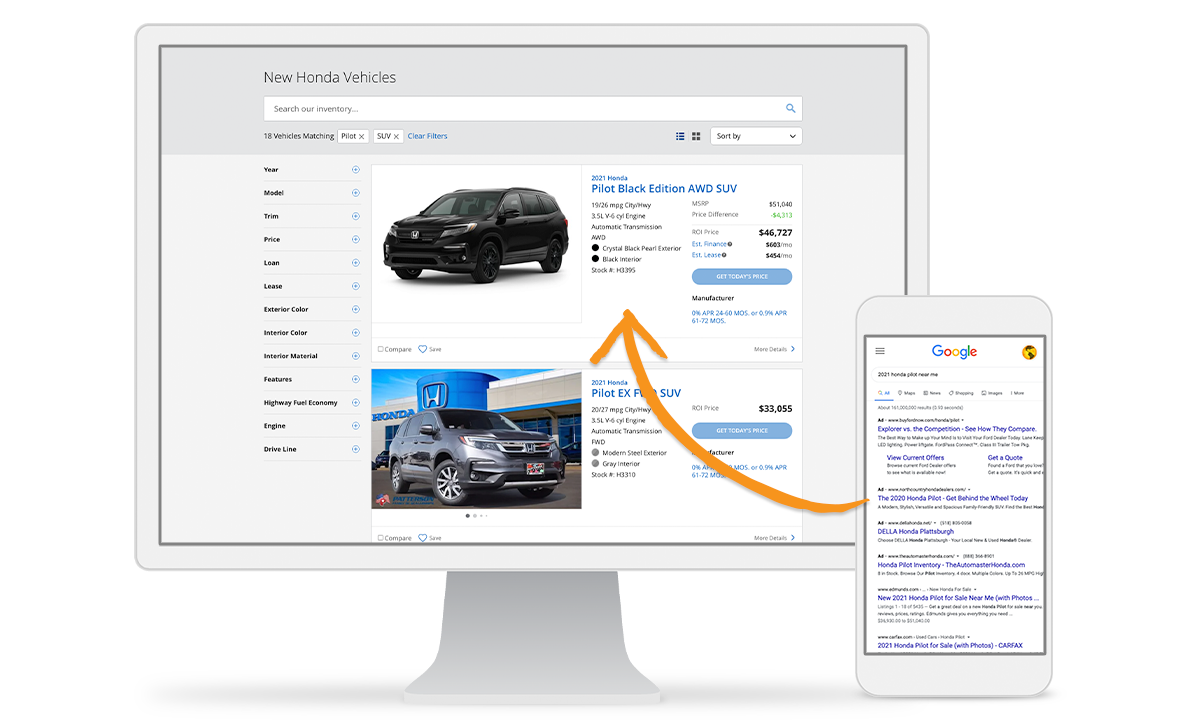 With the complexity of the digital marketing landscape, does your marketing team have the tools and expertise required to drive maximum traffic — and quality leads? Or are your efforts underperforming? Maybe it's time to bring in the right reinforcements.