Case Study:
The Numbers Don't Lie 
Collaborative digital marketing expertise from Dealer.com puts Southern California Hyundai dealer on a path for growth.

Download the Case Study and See the Results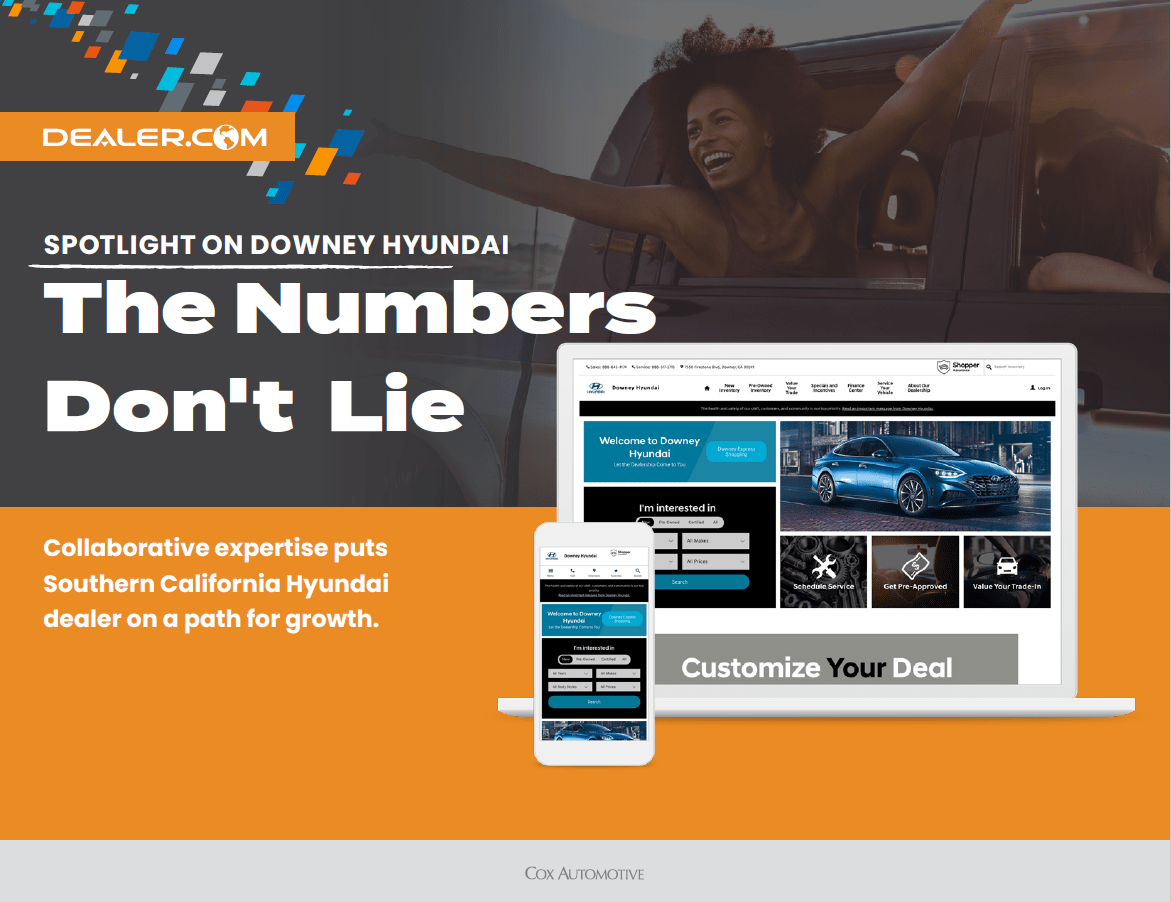 Determined to resolve its competitive challenges, Downey Hyundai partnered with Dealer.com, adding Advertising, Premium SEO, Content and Creative, and Accelerate My Deal services, all to support their Dealer.com website.
In the ensuing months, the dealership has seen increases in organic traffic, quality visits, leads, and more. Downey's managers attribute the success to Dealer.com's team-centered approach, where cross-functional experts work together on the dealership's behalf, with a collaborative commitment to invest in the dealership's success first.
Need More? We've Got You Covered.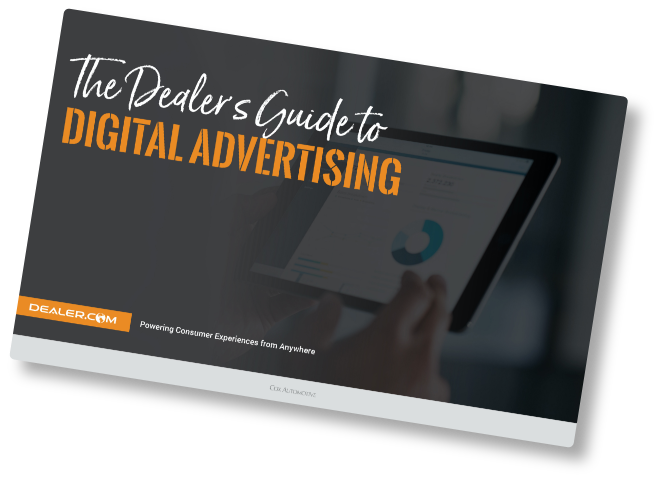 Digital advertising has evolved from a component of dealership marketing to the cornerstone of effective strategy. In this guide, The Dealer's Guide to Digital Advertising, you'll learn the most effective practices used by today's top dealerships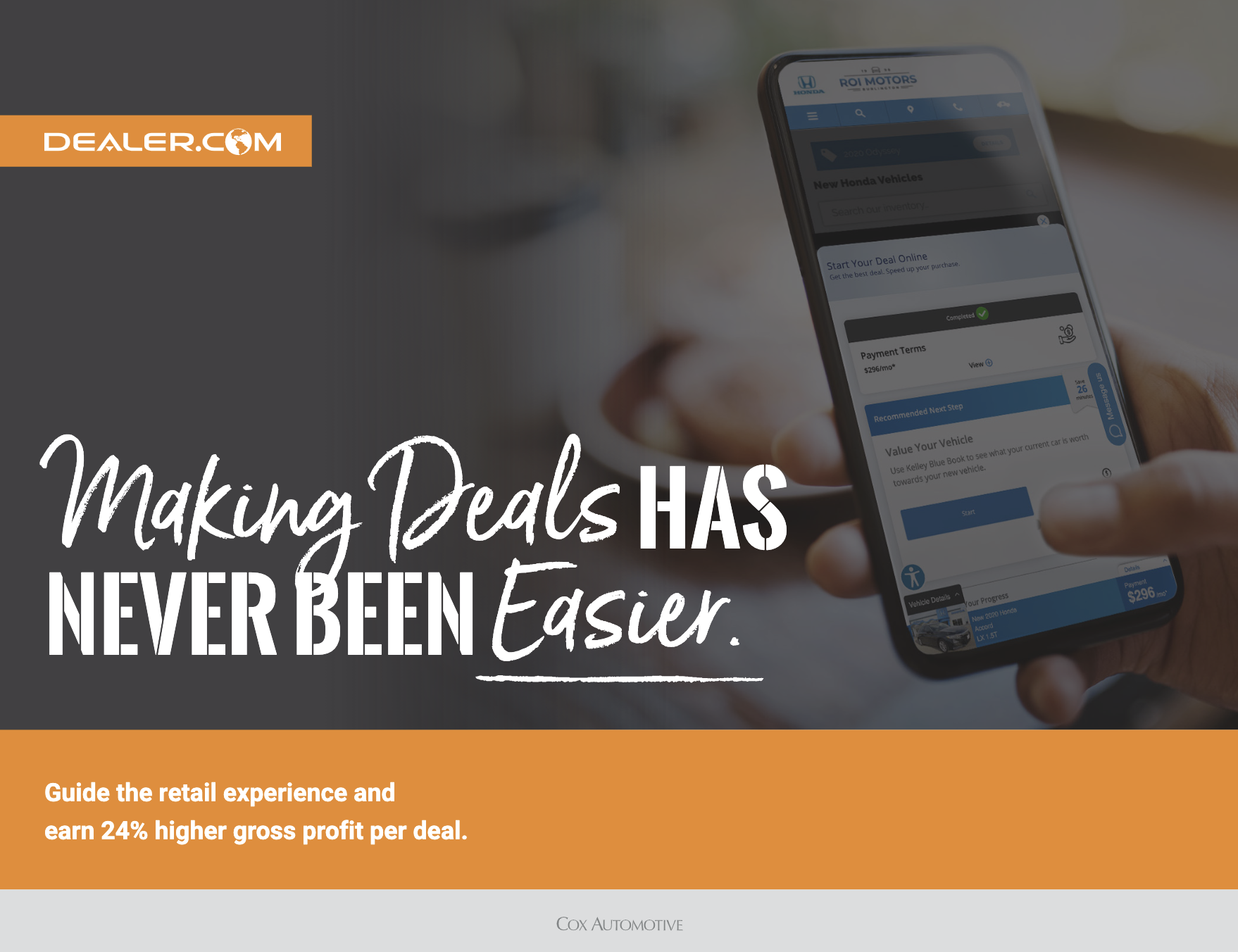 With the complexity of the digital marketing landscape, does your marketing team have the tools and expertise required to drive maximum traffic — and quality leads? Or are your efforts underperforming? Maybe it's time to bring in the right reinforcements.