Make the Best
Decision Possible
A guide with the tools you need to
choose your digital marketing vendor.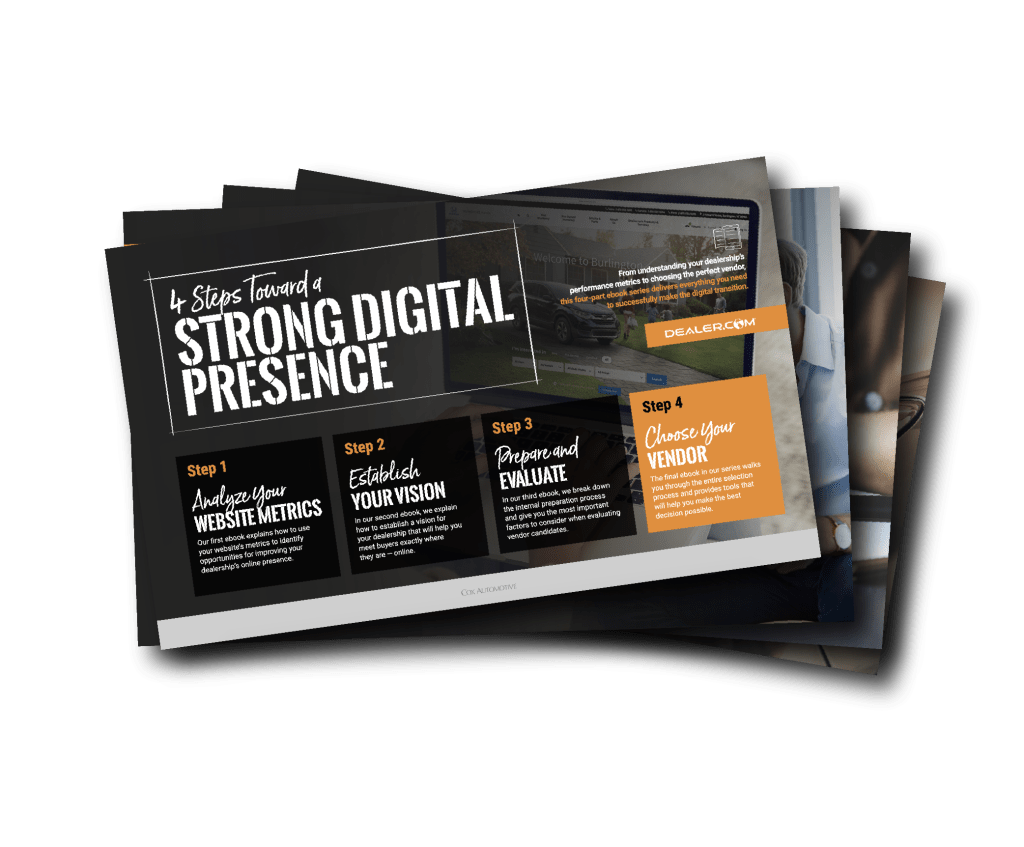 Step 4:
Choose Your Vendor
You've put a lot of time into choosing the right digital marketing solution for your dealership. Now It's time to sit down with your stakeholders and pick the vendor that will manage your website and help you deliver the online shopping experience consumers expect.
You've identified the problems with your current practices, established your vision, and prepared and evaluated all requirements. Now use this guide to work with your leadership and choose the right solution: