Digital Storefront pro tips
from the A-Team.
Your website is the first chance most customers have to interact with your dealership. So, it's critical for your digital storefront to serve as an extension to your in-store sales experience. By implementing three simple strategies, you can deliver a more relevant and efficient digital buying experience for your customers.
Our eBook, Creating a Digital Storefront that Drives Desire, details these three strategies and shows you how to achieve greater engagement and profitability online, across all profit centers.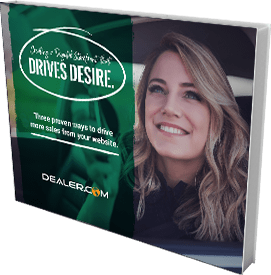 Complete the form to download the eBook.
"*" indicates required fields
Missed us at NADA 2020? Book your Digital
Storefront demo now!