You Deserve Better websites
Your leads are only as good as the website that produces them. Create the personalized experience your customers crave and drive more conversions.
Your leads are only as good as the website that produces them. Create the personalized experience your customers crave and drive more conversions.
Design focused on delivering results
Connect with in-market shoppers everywhere through hyper-personalized sales and service experiences, and improve customer satisfaction and engagement. Reduce bounce rate and increase profitability.
Create a custom demo to see how Dealer.com helps you deliver personalized, data-driven marketing that drives better customer experiences and better revenue.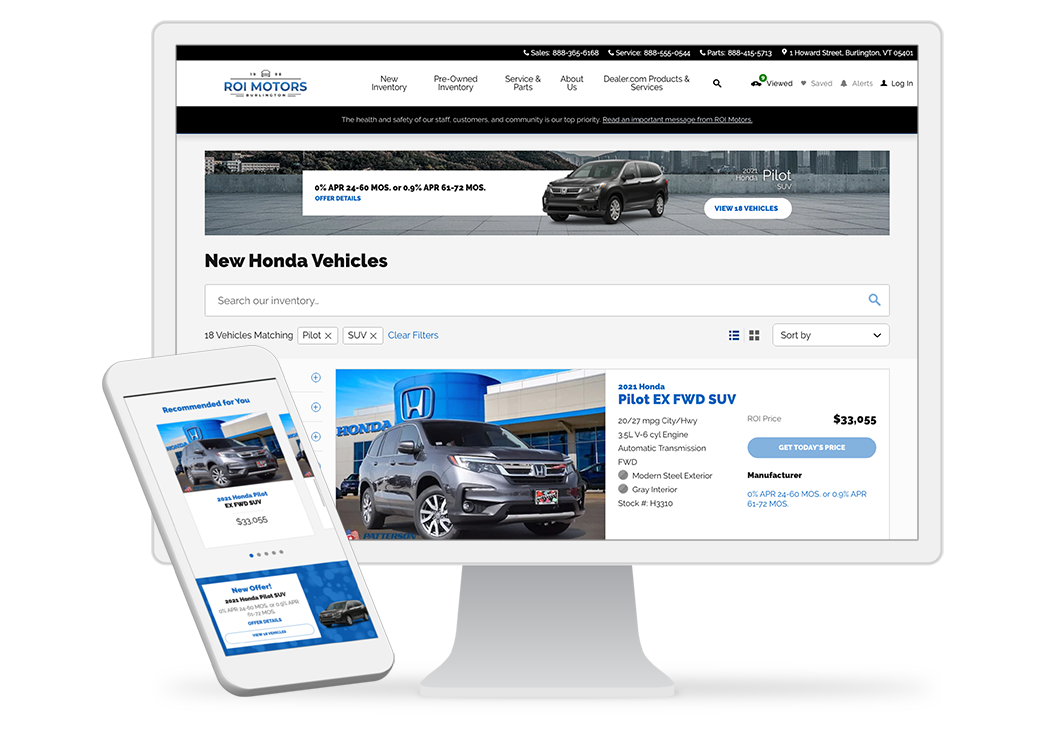 Personalization that's actually personal
Create a guided shopping experience for your customers that naturally leads them to the next step in their buying process. Talk to your customers like you know them with personalized inventory and service content, upsell messaging, and more when they visit your website.
Website visits where shoppers were exposed to personalized content showed a 216% increase on form submission rate and a 175% increase in VDP views, and were 4x more likely to pencil a deal.*
*Statistics based on a Dealer.com study of 524 franchise dealers who subscribed to Experience Optimization over a six-month period beginning January 1, 2020 through June 30, 2020. During the study, website visits where shoppers were exposed to personalized content through Experience Optimization saw increased website engagement and digital retailing activity.
Make sure your inventory is accessible to the largest possible number of customers with responsive website design. Our advanced, mobile-first technology delivers a user-focused, search engine-optimized experience when they visit your site with any device.
We mobilize and optimize your site for any smart device.
Ensure your website effectively caters to your customers' needs with a data-driven approach for more engaging, memorable, and enjoyable experiences.
Learn how to use your digital storefront metrics to your greatest advantage.
Customize your website like a pro
Customize, edit, and update your website from your dealership with tools that let you manage assets and build pages with get on-demand guidance from your team at Dealer.com. Understand your entire digital marketing operation, from websites to advertising, and inventory to performance, quickly and easily from the ControlCenter dashboard.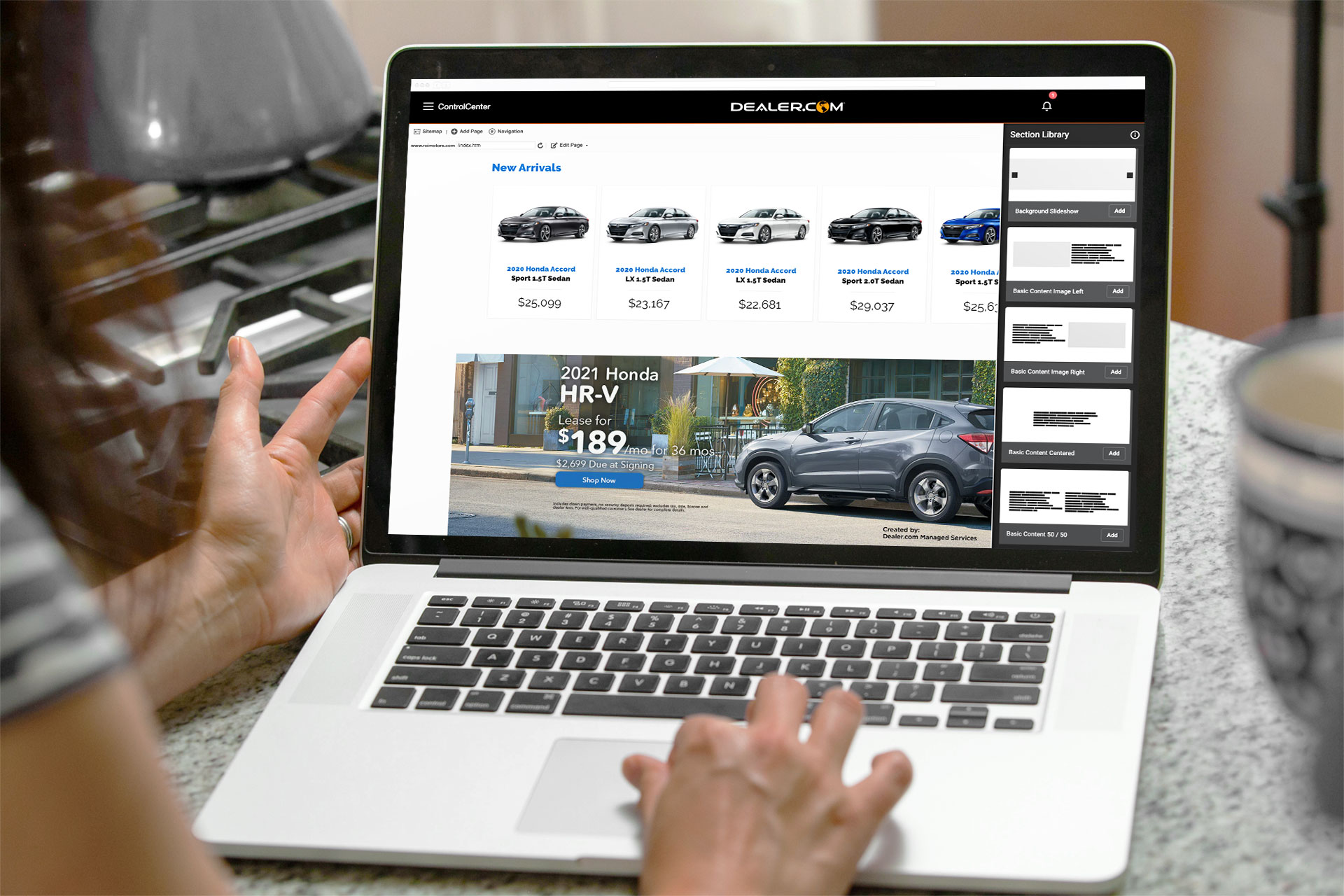 On-Site Merchandising and Inventory Management
Promote your most important marketing messages to shoppers through our Specials and Incentives solution. Automatically deploy creative featuring OEM incentives via your existing OEM feed. Or, build your own ads from ControlCenter and deploy them instantly across your website for one or multiple rooftops.
ADA-compliant website accessibility
Ensure your website is ADA-compliant while delivering a premium, personalized experience for consumers of all abilities. Powered by AudioEye, our Website Accessibility Solution takes the guesswork out of compliance management.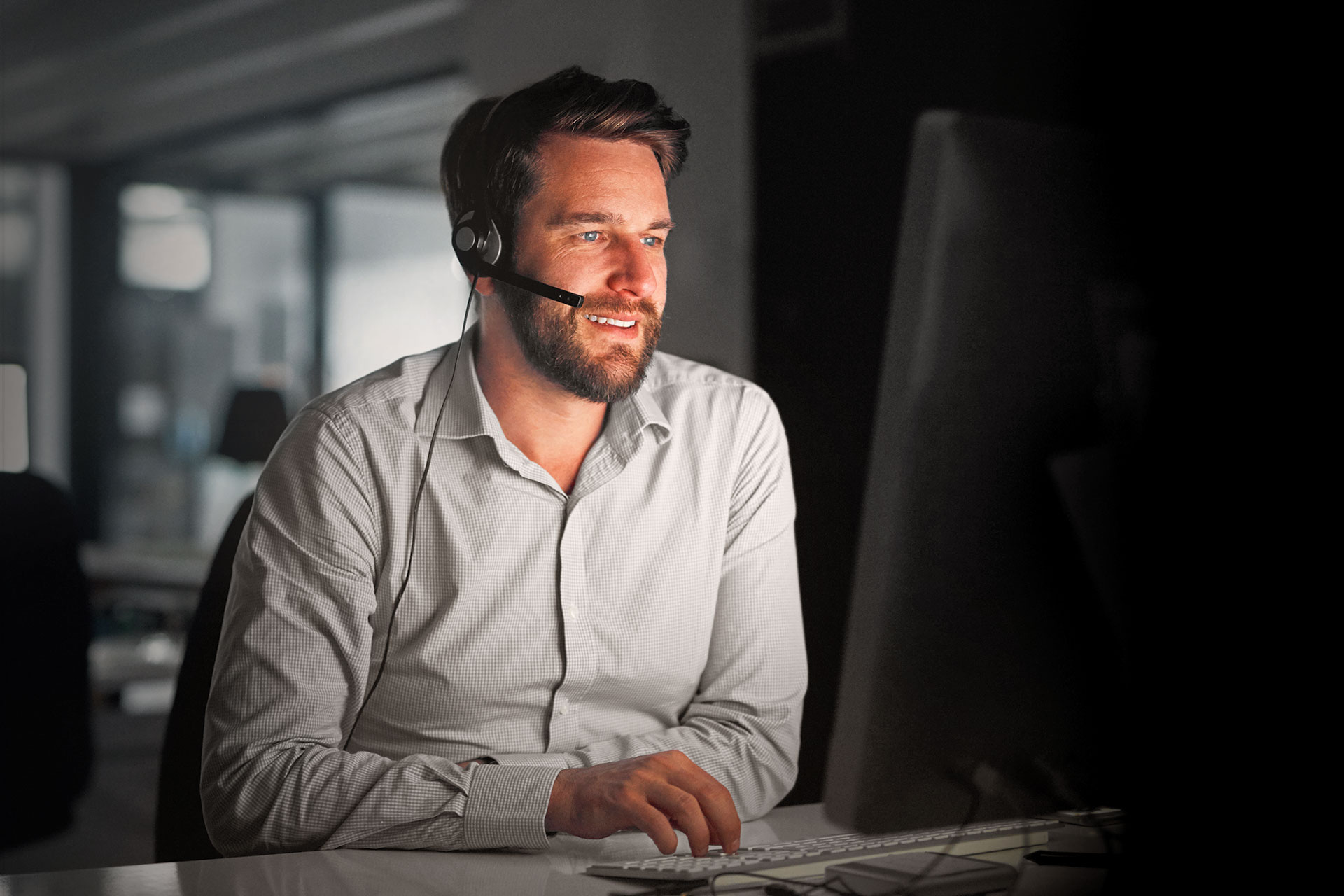 Partnership and Accountability for Lasting Success
Get expert digital marketing consultation with your Performance Manager. From delivering monthly insights to tweak your short-term digital marketing strategy to ensuring you're using our technology to seize every opportunity, your PM is always focused on your success.
Connect with a Dealer.com representative by completing the form.
Complete the form to book your Website demo.