Please refer to these copy guidelines and standards when editing or updating the content on dealer.com
Capitalization & Headline Styles
Top two levels of the navigation: Title case (e.g. Solutions, Resources) – "A", "B" & "C"
WordPress page titles need to be in title case.

Footer: the top-level links are in all Title case. All others are in title case.
All social icons are circluer with white background.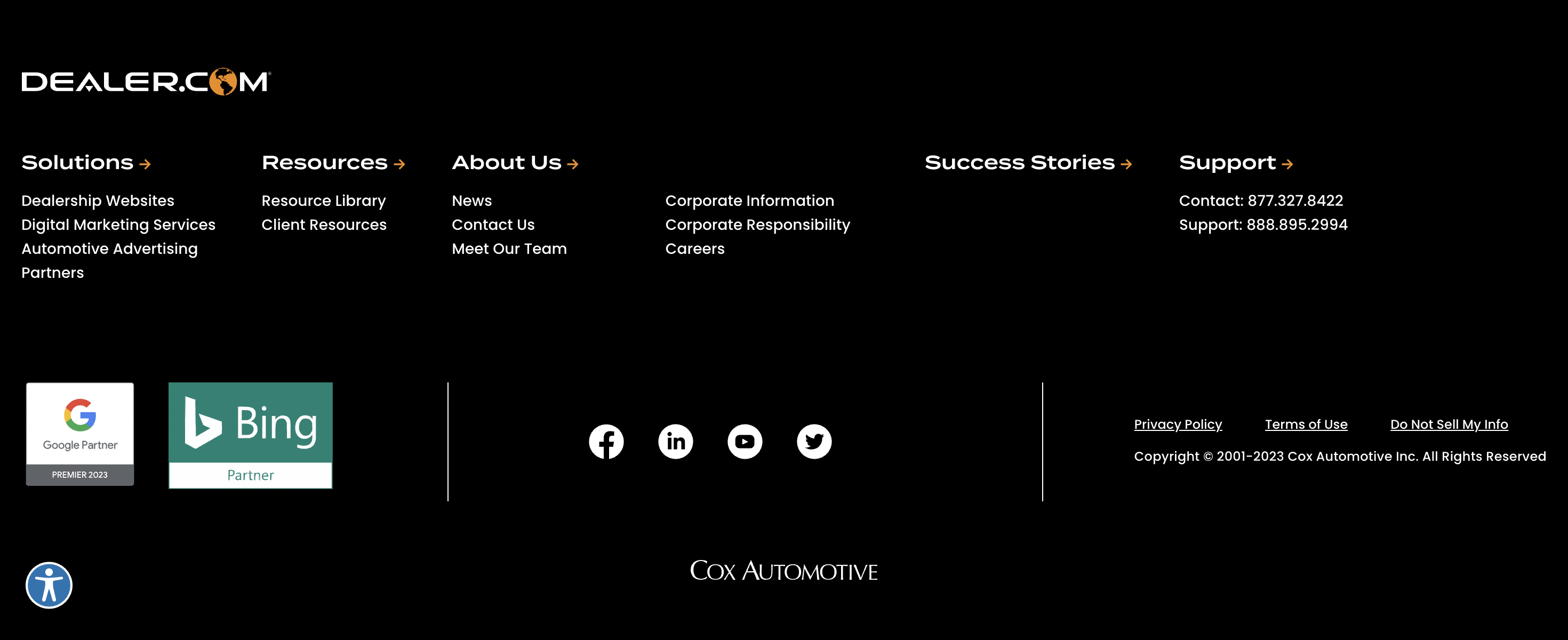 Sentence case, e.g. "Request a demo," "View more" or "Check it out."
Don't use punctuation in links or buttons, unless it's a question.
Do make CTA visitor-focused, action-oriented and specific.
Headlines or sub-headlines that are simply product categories, product names, product feature/tool names or brand names
News articles and blog post titles (This aligns with PR's style.)
Third-level navigation items and most footer items, as noted above
Form labels, form fields
Tab headers