1920 × 920 – Desktop
1024 × 1366 – Tablet
414 × 736 – Mobile
Interior hero with headline, body copy and CTA.
Interior hero with headline, body copy and CTA.
BETTER WEBSITES LEAD TO BETTER
Your leads are only as good as the website that produces them. Create the personalized experience your customers crave and drive more conversions.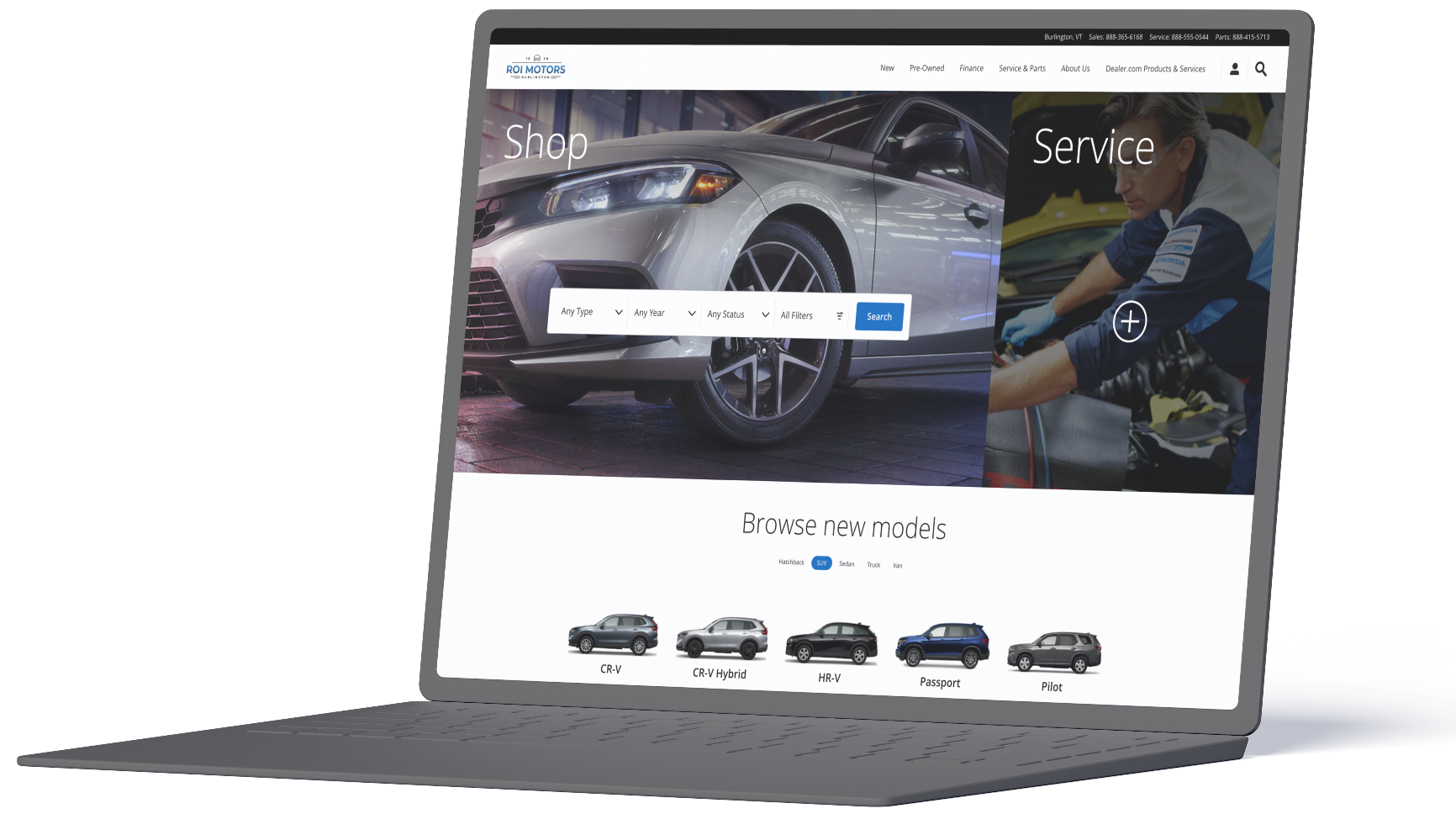 Hero section with headline, body copy , CTA, number counter,  and image.
higher form conversion rate²
more engagement with personalized content¹
Your digital marketing is now even better.
New enhancements to your digital marketing website package with Dealer.com mean even better results.
1492 × 920 – Desktop
1024 × 1366 – Tablet
414 × 736 – Mobile
Prominently featured content on the site, included a headline, body copy, CTA and large image/video.
Create a custom demo to see how Dealer.com helps you deliver personalized, data-driven marketing that drives better customer experiences and better revenue.
Create a custom demo to see how Dealer.com helps you deliver personalized, data-driven marketing that drives better customer experiences and better revenue.
Analyze your website metrics.
Learn how to use your digital storefront metrics to your greatest advantage.
Personalize Every Experience
Create a personalized digital shopping experience that includes inventory and fixed operations recommendations, powered by insights only available from Cox Automotive.
Display multiple statistics in a section.
more likely to pencil a deal1
Proven to drive dealership results.
Experience Optimization is now included in all digital marketing website packages, which means you can offer a personalized experience to every customer that makes them feel known and at home.
more likely to pencil a deal1
Display one or two video embeds in a block.
Connected Video Advertising
Expand your video marketing reach to wherever in-market shoppers are watching Connected TVs and over-the-top media channels. With advanced targeting, Connected Video delivers optimal relevance along with transparent reporting that includes view-through metrics, which reveal whether a customer took a desired action after viewing. Control what your prime audience sees and generate sales opportunities on any device or network.* 
1492 × 920 – Desktop
1024 × 1366 – Tablet
414 × 736 – Mobile
Prominently feature info on the site, including a headline, body copy, CTA and image.
Adjust taxes and fees based on market zip code, and Include incentives along with personalized selections for conditional programs (e.g. military and loyalty cash).
Reduce friction of in-store trade-in value negotiations through Kelley Blue Book, the industry's most trusted resource.
Capture customer data and submit directly to preferred lenders. Customers can choose to complete a full credit application or short form inquiry to pre-qualify based on a dealership's financing criteria.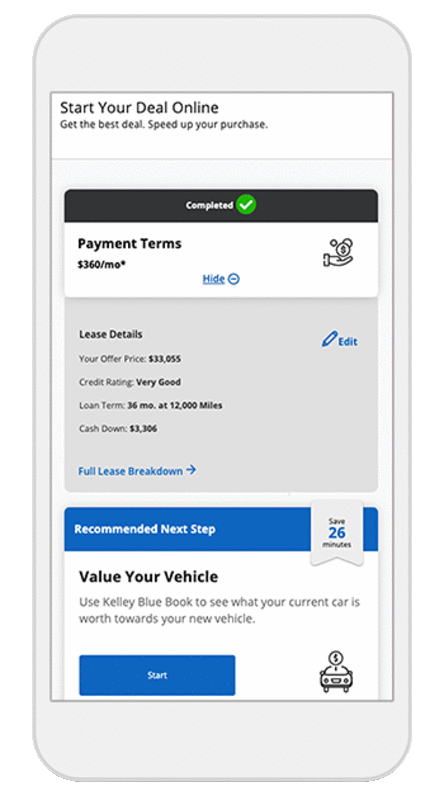 Showcase F&I products online and give consumers the ability to factor them into their monthly payments.
Assist shoppers through deals and boost your virtual car sales from anywhere with live Video Chat and Co-browsing capabilities. More effective than just talking over the phone, shoppers can chat face-to-face and share their screens as you guide them through the deal creation process.
Shoppers can reserve a vehicle without a deposit and schedule a test drive or an appointment for final close and pickup.
1492 × 920 – Desktop
1024 × 1366 – Tablet
414 × 736 – Mobile
MULTICHANNEL ACCESS Module
Up to 3 columns highlighting various products.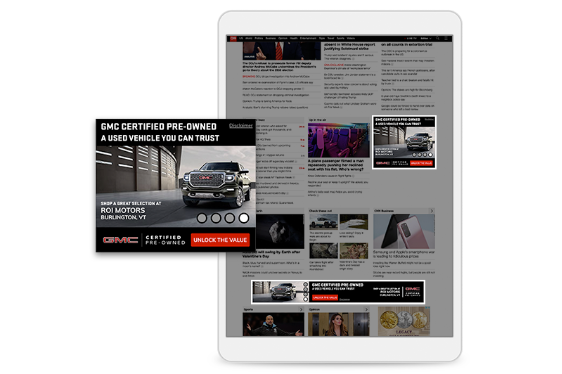 Reconnect with consumers who have previously visited your website as they browse content across the web with more relevant and personalized ads.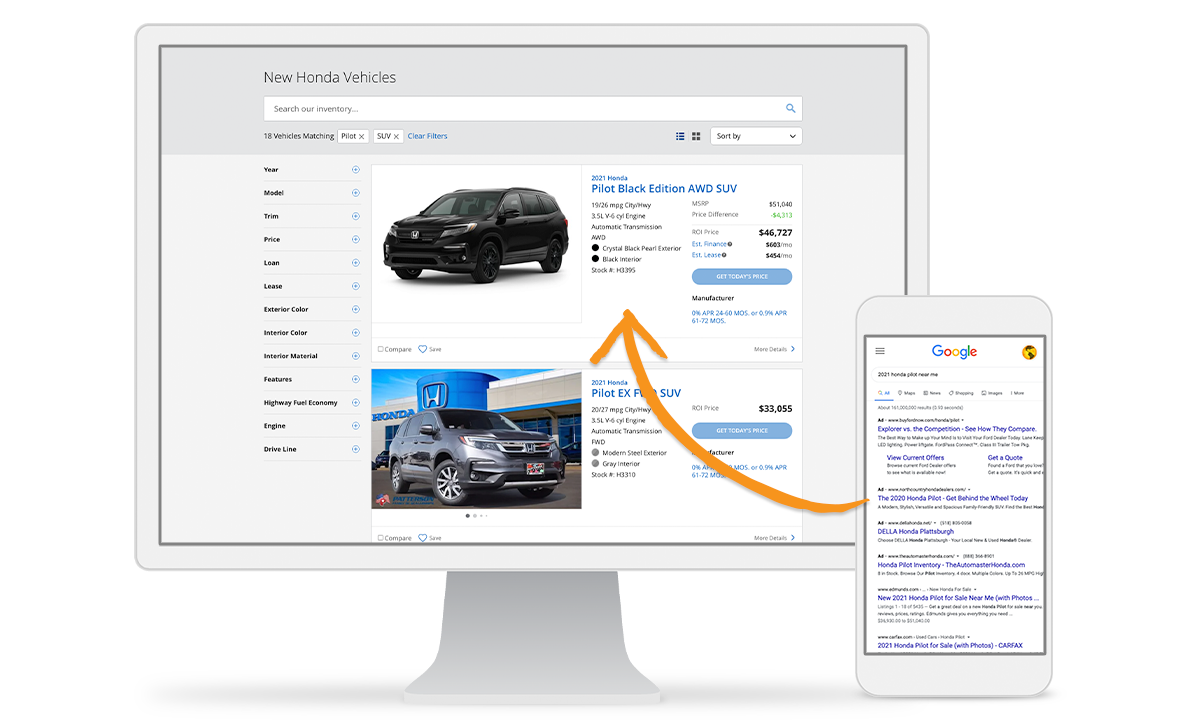 As Google SMB Premier and Bing Elite SM partners, we'll help you capture prime real estate on search engines with compelling ads bolstered by vAuto real market data or Xtime service pricing.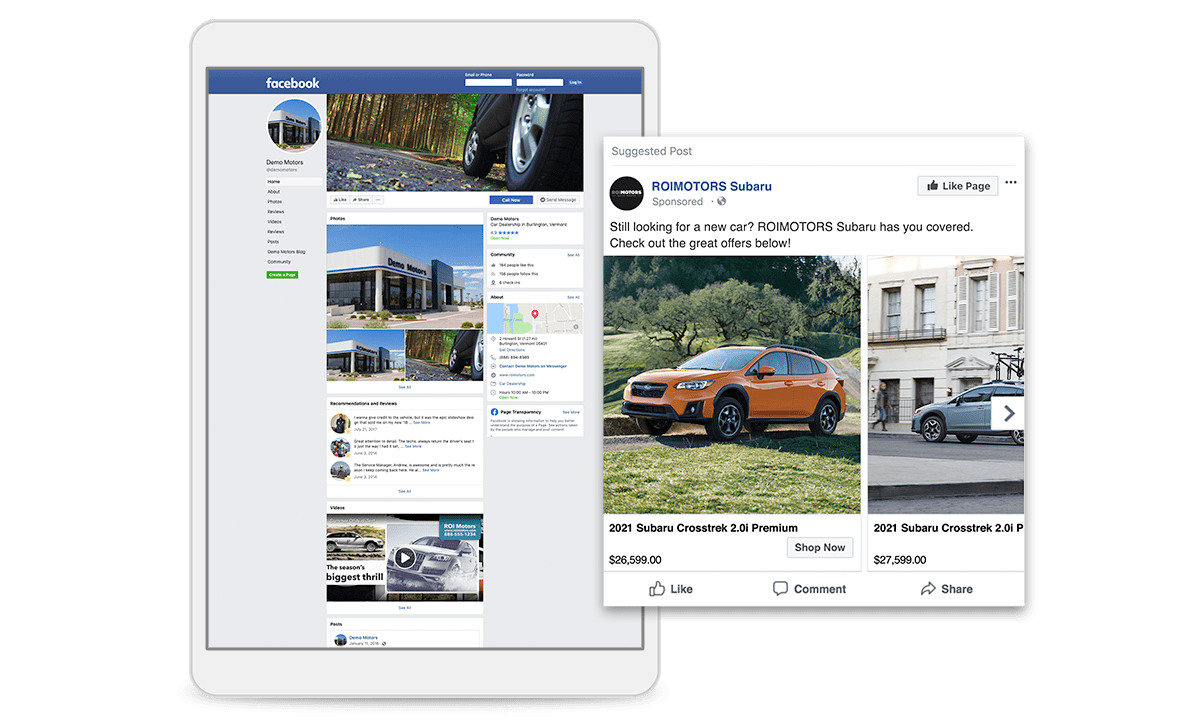 Drive in-market shoppers to your dealer website from social media platforms, including Facebook, Instagram, and Pinterest.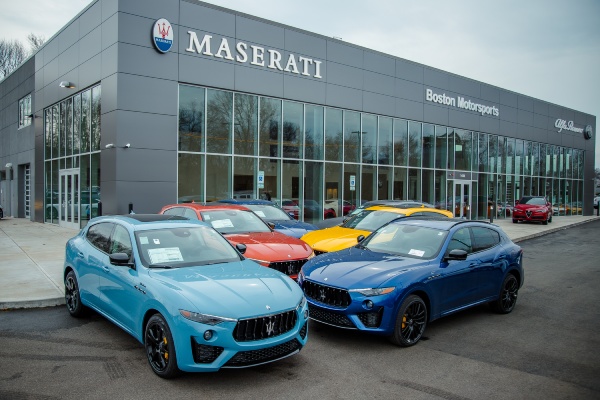 McGovern Automotive Group
McGovern Automotive Group is the largest dealership group serving Boston and Long Island and the leading dealer seller at Manheim New England. The group has grown steadily despite industry-wide inventory shortages and credits its success in large part to Dealer.com. Each dealership site was built with the solution's insights to perform and drive results.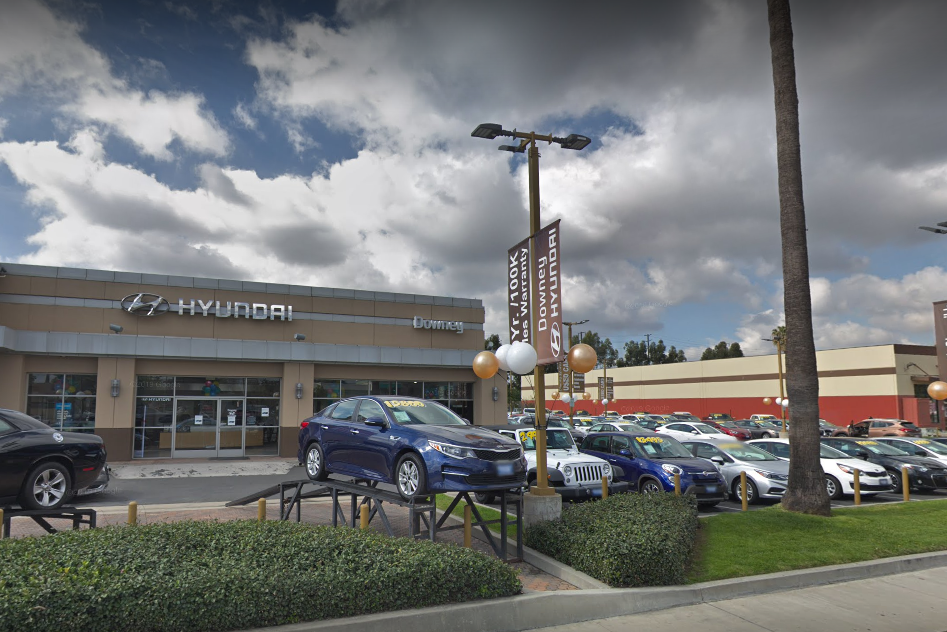 As a small, family-owned dealership in the competitive Southern California market, Downey Hyundai has always had to think creatively to bring in new customers and keep pace with competitors, which include two larger Hyundai dealerships close by. The collaborative, all-in-one approach to digital marketing has paid off.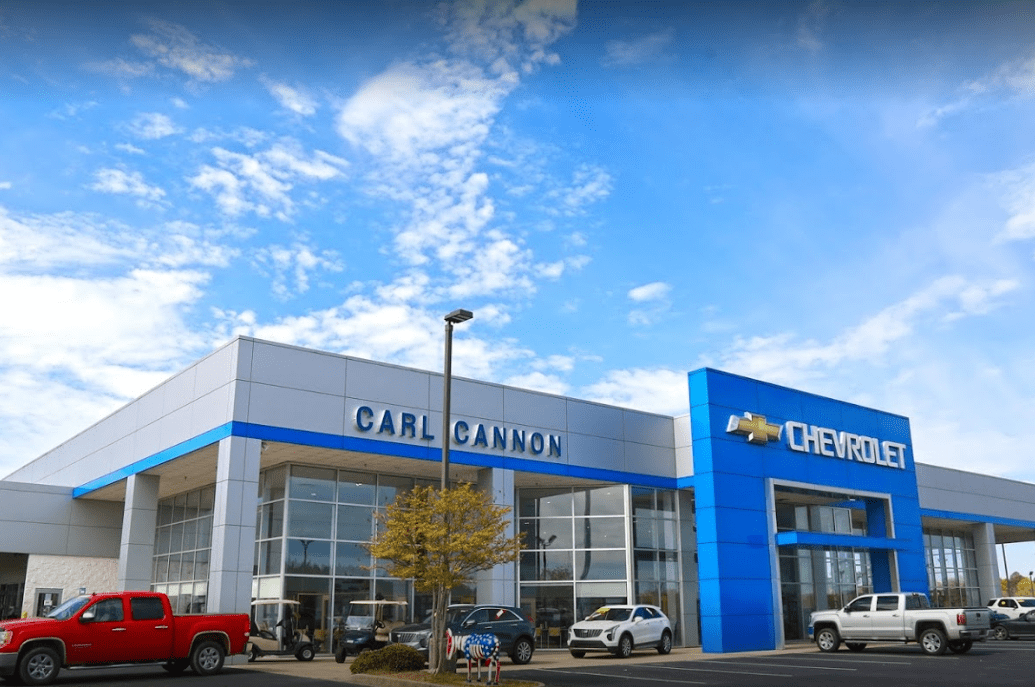 Carl Cannon Chevrolet Buick GMC
Carl Cannon Chevrolet Buick GMC needed a strategic, transparent advertising and SEO partner to help them create and execute a holistic digital marketing strategy. Learn how a partnership with Dealer.com helped them increase traffic and sales for their dealership.
You say you want a revolution.
An industry-wide movement is taking place. Dealerships who resist or do not get onboard are at risk. How do dealers embrace this revolution and make the right marketing changes to support the current landscape?
What consumers want from a digital shopping experience.
Why are some digital shopping experiences more successful than others? What motivates consumers to move through the digital shopping experience with one dealership and drop off with another? These are complicated questions with more than one answer, but in the end it all comes down to the consumer experience.
Case study: The numbers don't lie.
Collaborative digital marketing expertise from Dealer.com puts Southern California Hyundai dealer on a path for growth.
1492 × 920 – Desktop
1024 × 1366 – Tablet
414 × 736 – Mobile
Navigation for subsections/subpages. Set in Page sidebar settings
Display 3 recent posts, or 3 posts of your choosing.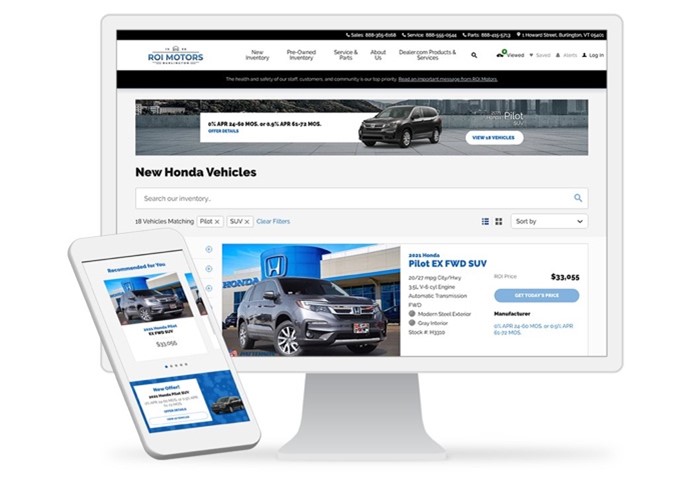 When most dealers think about advertising, it's either afterthought or treated as a siloed piece of a dealership marketing plan. And it's often thought of as the last part of the marketing plan, when in fact it should be the first piece of consideration to really build out a full-proof, lead-generating, profit maximizing digital marketing plan.   Advertising is:  In today's automotive world, dealership websites must do more than navigate shoppers the car inventory. But here is the thing, having a good website on its own is only a partial solution to getting more quality leads and turning cars on the car lot – dealers must take a holistic approach to beef up their entire digital marketing strategy. Without effective advertising, they're truly missing out. The Automotive Industry is Changing. Is Your Marketing Strategy Keeping Up?   In today's tumultuous world, in-market auto shoppers have new and different considerations during the shopping journey, such as fluctuating interest rates, inflation concerns, inventory shortages, and more. To stay competitive, dealers must have new and different ways of grabbing their attention. A successful strategy should be firmly centered on meeting consumers where they are. No longer a linear path, consumers follow the purchase path in different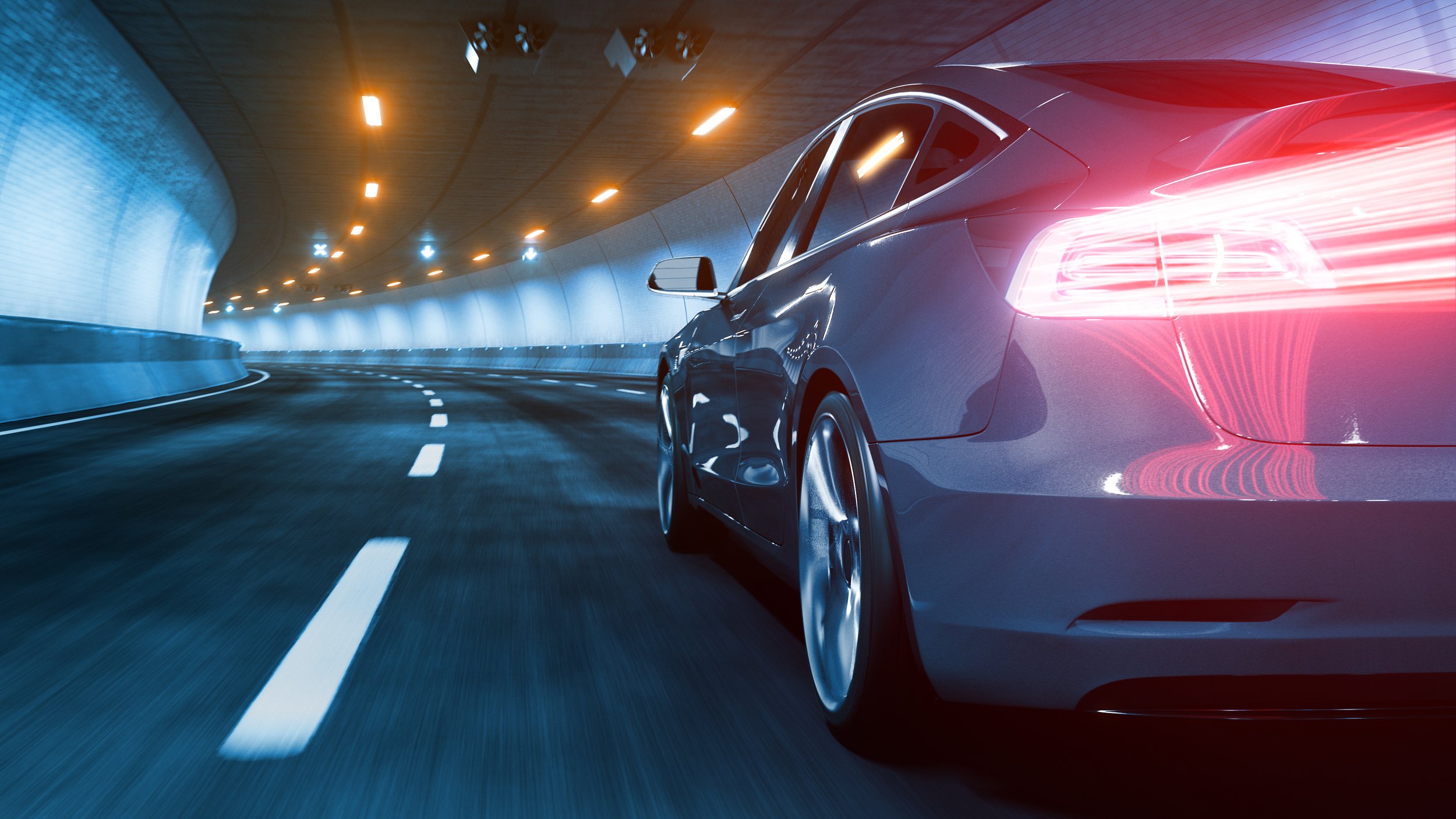 As different as electric vehicles are from traditional internal combustion models, it's not surprising that EV shoppers have different motivations and preferences compared to other car buyers. Cox Automotive studies show that EV shoppers spend more time researching their next vehicle and tend to be less brand loyal. It is critical that shoppers are provided relevant and compelling information about EV and hybrid offerings at the national, regional, and local level.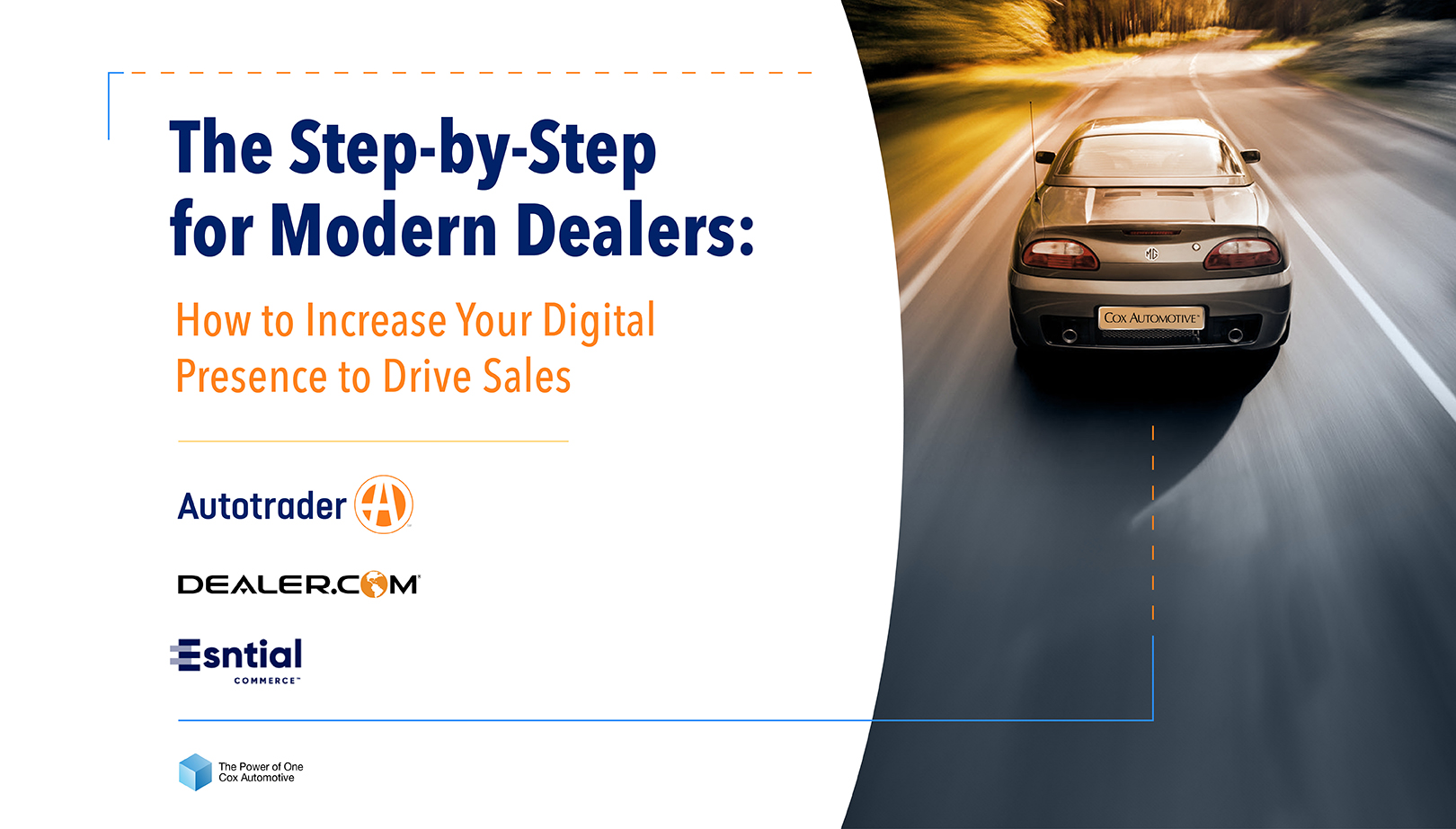 In today's times, it's no longer enough to just collect data and use digital retailing tools. It's time to make a step-by-step plan to activate and leverage them to empower your sales, retain customers and increase new business for the digital future.
Complete the form to request your demo.
"*" indicates required fields
Complete the form to request your demo.
"*" indicates required fields