Check out the latest Dealer.com product news and updates to help you make the most of your products and help your dealership succeed.
Electric Vehicle Education Page Now on ROI Motors
Gain Better Insights Into Electric Vehicles
With available tax incentives and a fast-growing network of charging stations, more car buyers are considering Electric Vehicle (EV) ownership. Dealer.com is leading the way to evolve the website experience to meet these new consumer needs. The first step is an Electric Vehicle Education page to equip consumers with foundational knowledge about the special attributes of EV vehicles.
This education page allows you to inform your customers about the different electric vehicle types, benefits to ownership, how charging works, and even a map highlighting charging stations.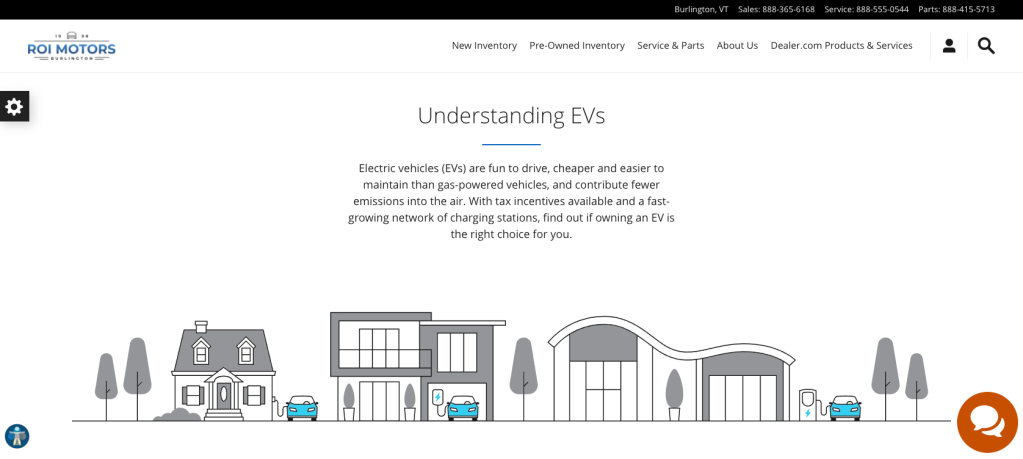 Webinar Now Streaming: Unlock Your Digital Retailing Leads with VinSolutions and Accelerate My Deal
Are you taking advantage of your most valuable leads? Customers who have engaged in your digital retailing process are indicating they might be ready to buy, and your dealership needs to meet them exactly where they are in the buying journey. Watch our webinar to learn how to leverage VinSolutions Connect CRM and Accelerate My Deal to be more proactive and close more digital retailing deals.
For personalized training, please contact your Digital Storefront Performance Manager or submit a Request Form below.