Check out the latest Dealer.com product news and updates to help you make the most of your products and help your dealership succeed.
Electric Vehicle Education Page Now on ROI Motors
Gain Better Insights Into Electric Vehicles
With available tax incentives and a fast-growing network of charging stations, more car buyers are considering Electric Vehicle (EV) ownership. Dealer.com is leading the way to evolve the website experience to meet these new consumer needs. The first step is an Electric Vehicle Education page to equip consumers with foundational knowledge about the special attributes of EV vehicles.
This education page allows you to inform your customers about the different electric vehicle types, benefits to ownership, how charging works, and even a map highlighting charging stations.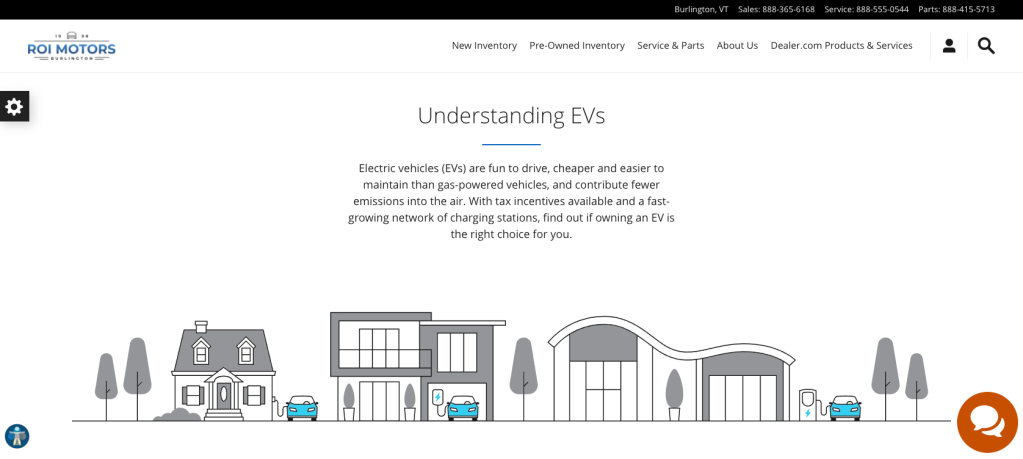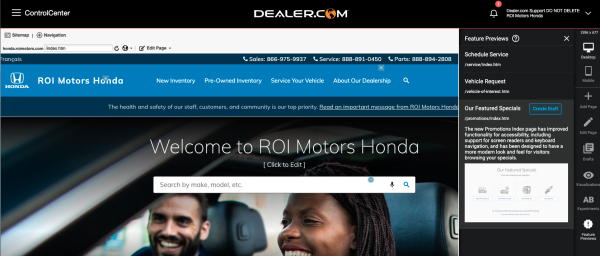 Optimizing your website with new features has never been easier! With our Feature Previews tool, you're now able to activate new pages, or updates to existing pages, with all your customizations in place at your own pace.

Contact your Performance Manager for more information.
For personalized training, please contact your Digital Storefront Performance Manager or submit a Request Form below.