Digital business is the future. And success takes more than just great technology and data. Dealer.com is the partner who is invested in your success and doesn't take a "one-size-fits-all" approach.
Does your digital marketing have the strength to move metal?
In the battle for people's attention, personalization is a must. That means wherever your business does business — on your website, on a mobile device or in your dealership, you have to deliver personalized experiences that make customers stop in their tracks. From websites to digital retailing to advertising services, we'll help you deliver the personal touch that drives measurable results.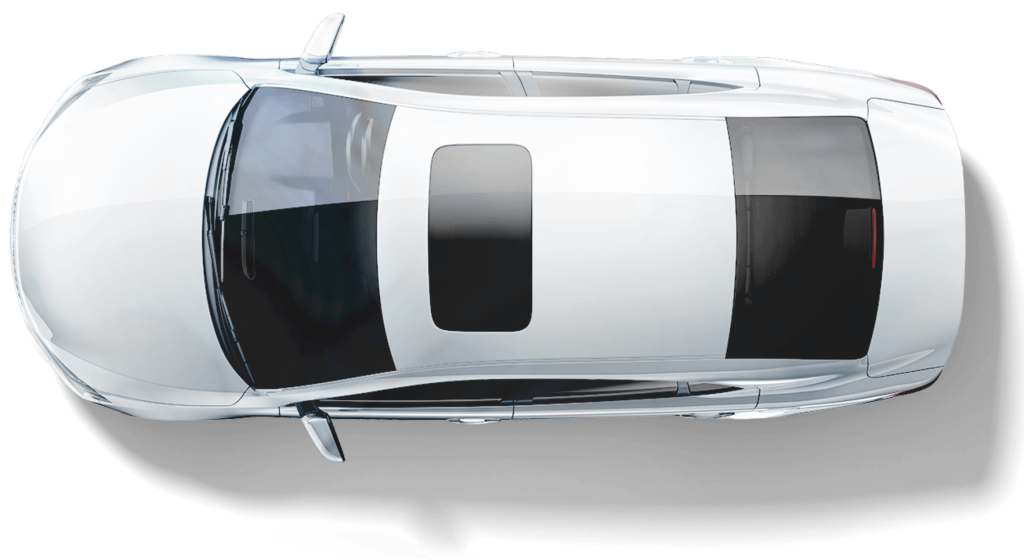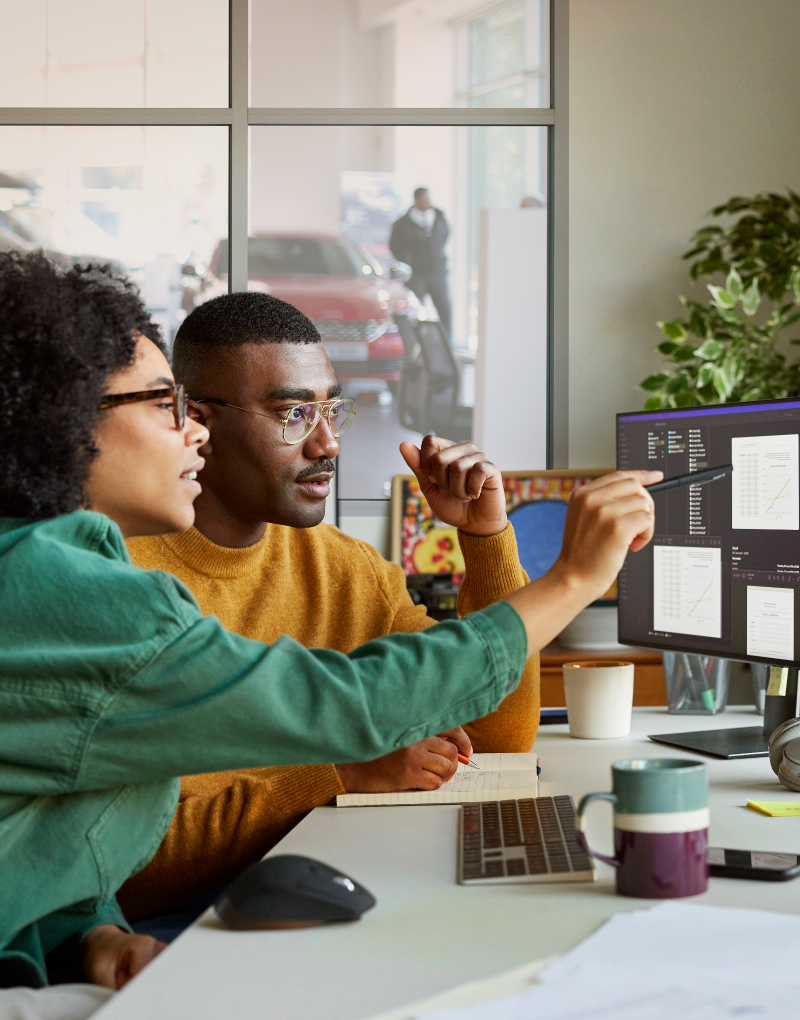 A digital storefront that delivers personalized experiences.
Deliver personalized experiences using real-time buying signals.
Digital marketing expertise built for dealerships.
Build trust by letting consumers choose a more transparent, convenient path to purchase.
IT'S EASIER THAN EVER TO HIT THE RIGHT TARGETS
Engage with customers like never before with spot-on messaging that cuts through the clutter and delivers impactful experiences.
Insights that make the complex customer journey simple
Every moment counts. Your data has to keep up. Move at the speed of your customers with exclusive insights from Cox Automotive, including Autotrader and Kelley Blue Book, where 2 out of every 3 car buyers shop1.
Driving your success, today and tomorrow
Your goals are our own. We help you transform your digital marketing with constant innovation to help you unlock strategies that maximize your growth.
Dedicated performance managers
We're with you every step of the way. Your Dealer.com performance manager makes it their mission to help your dealership fully realize our products' profit-driving potential.
Dealer.com Premium SEO Analysts have been great to work with month over month. We have built campaigns, goals, and timelines to coincide with my market and digital presence. Along with monthly planning and reporting calls that have been very successful, I am able to coordinate all my website efforts seamlessly.
Marketing and Advertising Manager, BMW Westlake
Consistently an industry leader
2020 Automotive Website Awards
for outstanding website performance and personalization capabilities
2020 Dealer's Choice Award
for generating New Vehicle Leads
2021 Automotive Website Awards
for Digital Retailing: Best Cross Platform Integration
Drive stronger revenue through stronger customer connections.
Find out how our digital marketing solution ensures incredible experiences for your customers.
A website truly excels when it feeds into your customers' experience with easy functionality and complementary content. But the umbrella of website user experience has a lot under it, and it can be challenging to understand all that's under it while figuring out the most important things to tackle.
Use this guide to help you find out what's working and where to improve your performance.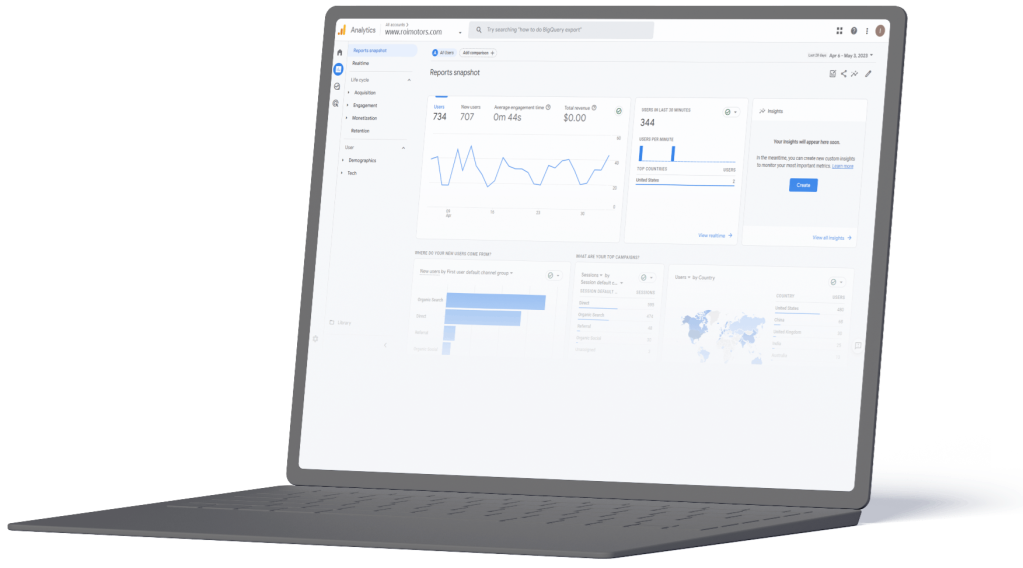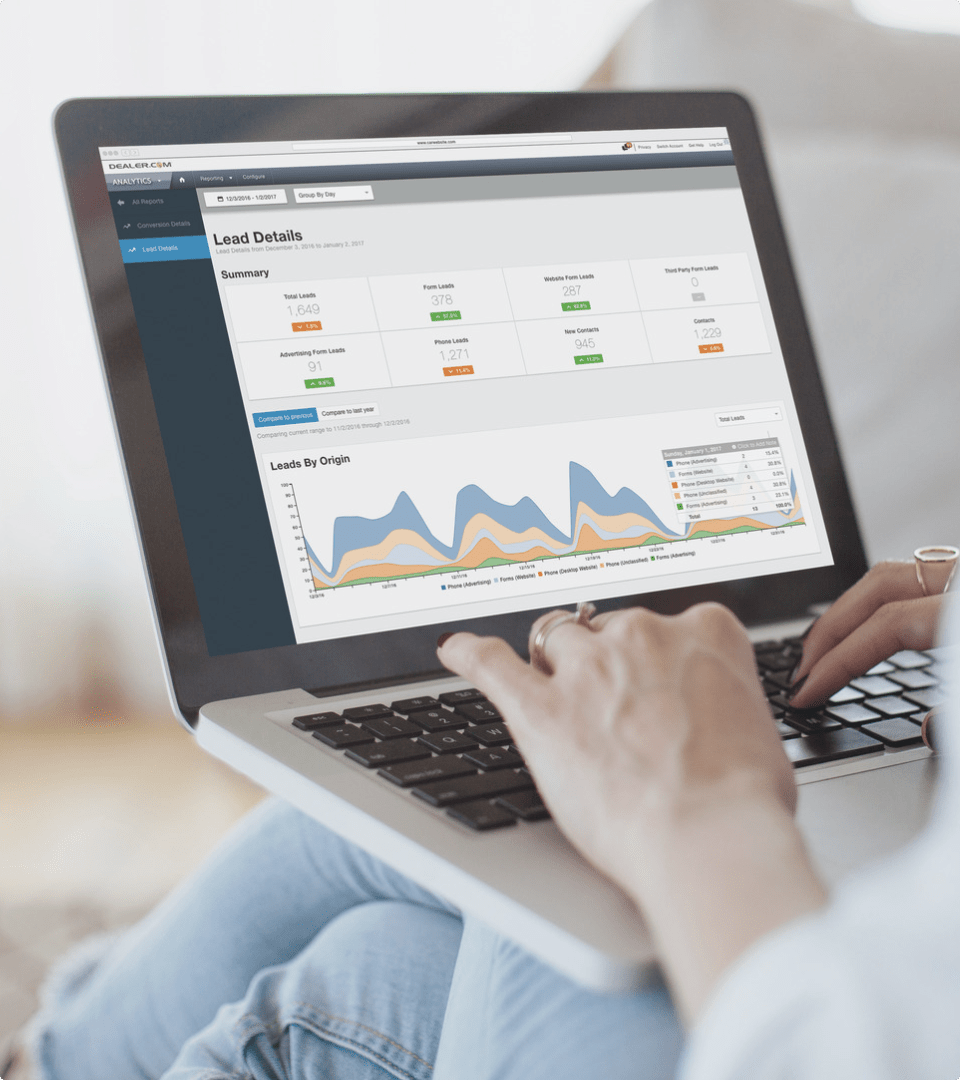 Access your copy of Why Your Website Metrics Matter below.
1 Dealers with Dealer.com, Xtime, VinSolutions, Dealertrack DMS and Autotrader generate 19% more leads per month and are seeing approximately $115k more in monthly revenue on average than other dealers. All performance metrics based on dealers' aggregated performance from 1/2019 – 8/2021. Dealer performance comes from VinConnect database.
2 Dealers with Xtime, VinSolutions, Dealer.com, and Dealertrack have an average lead close rate of 18.6% compared to industry average of 12.5% (amounts to 49% better lead close rate). All performance metrics based on dealers' aggregated performance from 1/2019 – 8/2021. Dealer performance comes from VinConnect database.
3 Xtime data analyzed from December 2019 – November 2020.