Retargeting And Display Advertising
Accelerate demand with precise consumer targeting that reaches in-market shoppers wherever they are online.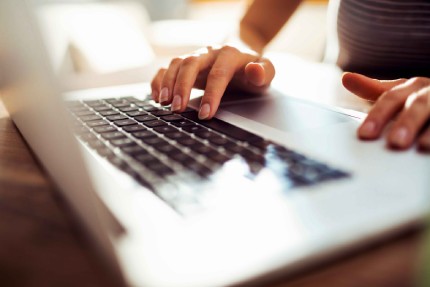 Reach shoppers across the most relevant networks.
Promote your inventory and services by delivering cost-efficient, effective, and attractive digital ads to potential buyers wherever they browse online, influencing their decisions throughout their path to purchase. Plus, reach in-market shoppers browsing automotive research sites like Kelley Blue Book, NADA Guides, and more, using Cox Automotive's endemic display network.
Make sure your advertising creative mirrors your website experience.
Dealer.com now leverages the same award-winning personalization technology that powers our website experience to deliver more personalized display ad retargeting. Consumers who visit your site looking for service may now be retargeted with fixed-ops related display ad content. In addition, consumers who initiate automotive digital retailing activities on your website can now be retargeted with messaging aimed at encouraging them to return to that process.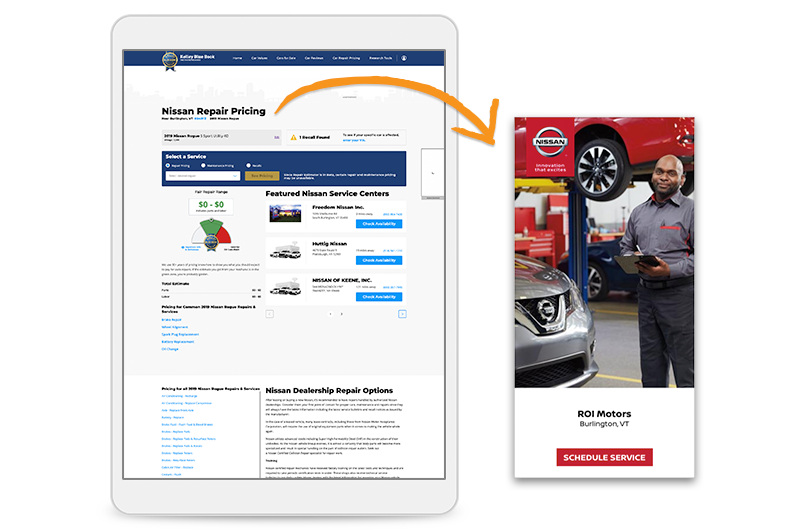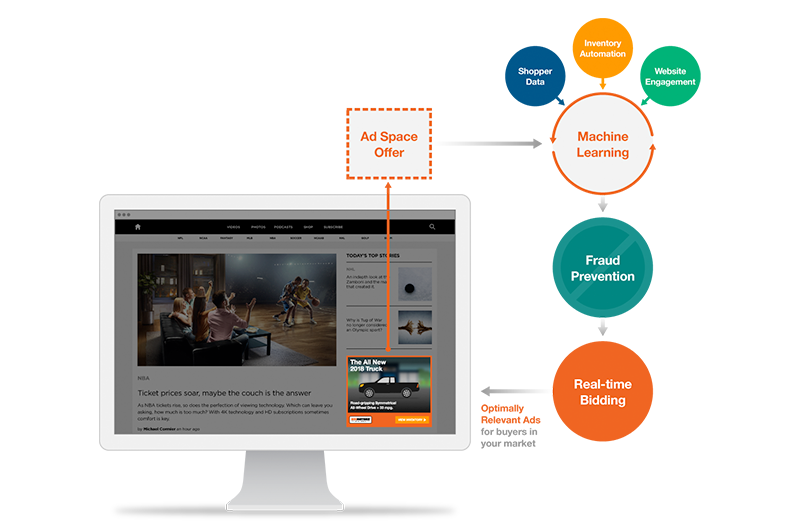 Target the right shopper with the right message.
Our proprietary Machine Learning and Real-time Bidding platform harnesses the industry's richest consumer data set, delivering you optimal ad relevance and maximum return on investment. This technology analyzes prior ad performance, vehicle detail page engagement, and browsing trends in real-time to ensure your ads are served to the most relevant buyers in your market.
A guide to delivering the digital experience car shoppers want and expect.
Retarget shoppers who visit your website.
Retargeting turns digital "be-backs" into customers, delivering relevant vehicles and offers to your prospects after they leave your site. Each ad reflects your pricing, specials, and photos, keeping each customer connected to your dealership and the vehicles they were interested in.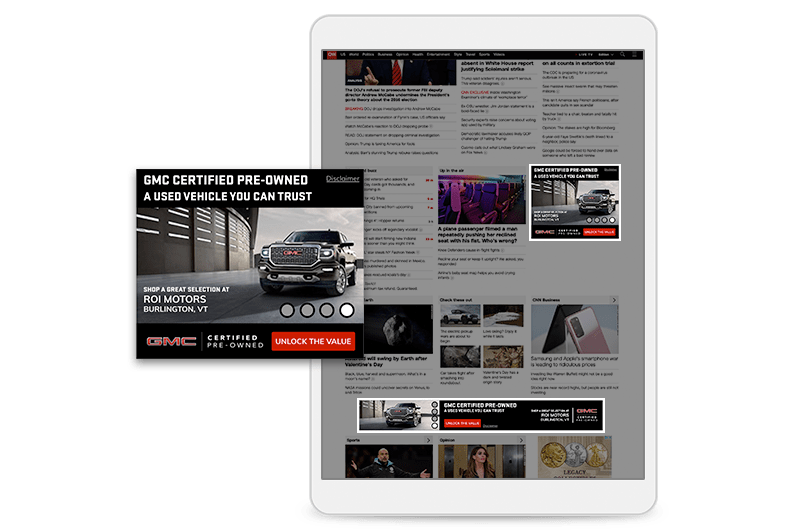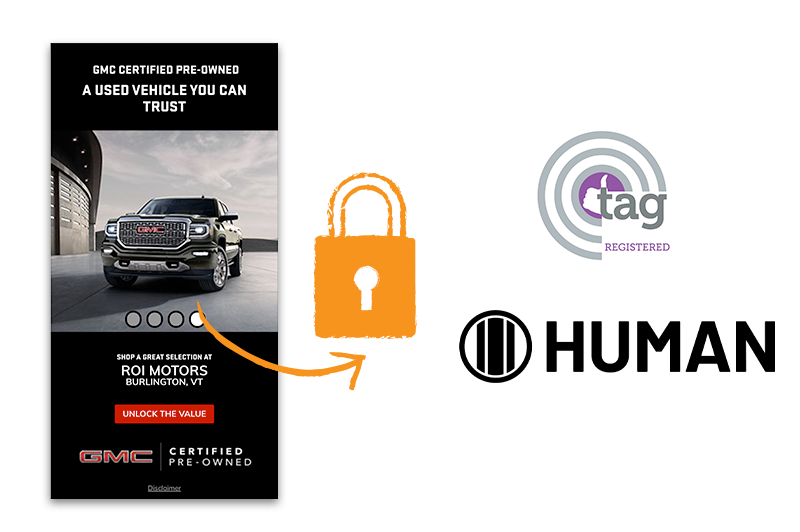 Secure your investment with the industry's ad security leader.
Our partnerships with White Ops and the Trustworthy Accountability Group detect and block bots and non-human traffic, protecting your investment from wasteful ad fraud.
Enjoy the benefits of strong ad design.
Our UX-optimized, OEM-compliant ads and ad types ensure uniformity of your brand to consumers on all devices. Our expansive gallery of display creative was created with the consumer and compliance in mind. From dynamic vehicle ads to those that feature incentives and dealership branding, to ads that reflect regional or national offers, our display ad creative is designed to extend your brand and your lot to all corners of the web.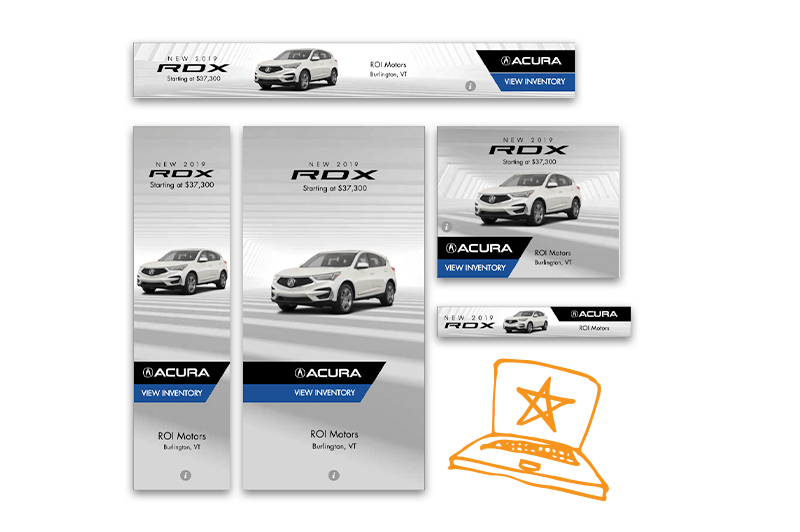 Complete the form to request your demo.
"*" indicates required fields
Dealer.com captures and generates new customer demand more effectively than ever before. Our technology works by connecting your website and inventory with every major digital advertising exchange, extending your reach and driving shoppers to your dealership.
Preview Dealer.com's Display Ad Gallery