Enhance dealership operational efficiencies with enhanced site monitoring
Managed OEM Compliance and Site Services enhance your dealership's operational efficiencies by providing a monthly site compliance review, and assistance making on-site changes to align your site content with your strategy. These solutions focus on the essential  components of daily performance and unlike "outsourced" providers, our service is coordinated through a digital team with comprehensive knowledge of your Dealer.com solution and your automotive digital marketing strategy.
A guide to delivering the digital experience car shoppers want and expect.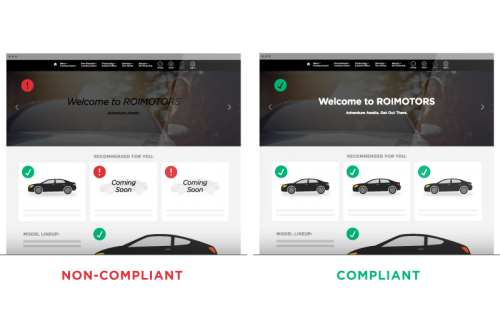 Monthly Compliance Submission
If your OEM offers a compliance review service, we will submit your site on a monthly basis.* Upon receiving feedback from your OEM, we will send you an e-mail outlining the components that need updating to bring your site to a compliant state. If the identified issues involve configuration or global issues, we will automatically make the changes. If the issues have to do with other areas that are covered under Website Management, we will seek your approval prior to making any changes.
* Submission of site for a compliance review does not guarantee compliance, rather, it is intended to proactively identify compliance issues and support your dealership and OEM in your efforts to achieve a higher level of brand alignment.
In effort to keep your site content as relevant and current as possible, the Site Services solution includes selected website updates at your request including: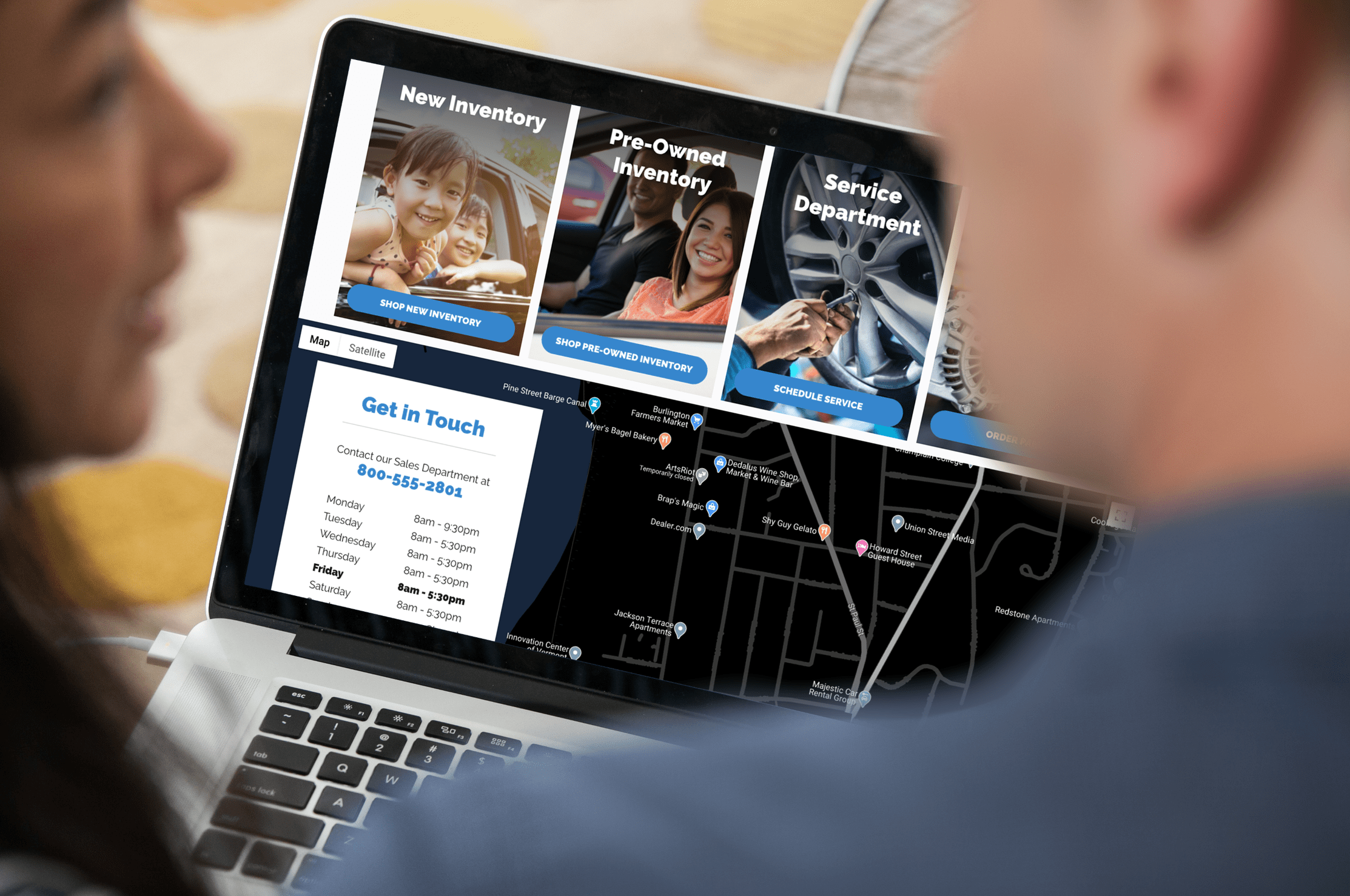 Complete the form to request your demo.
"*" indicates required fields
Connect with a Dealer.com representative by completing the form.