Want even more from your

Digital Storefront?
Put our experts to work for you.
Complete the form to schedule a demo today.
Succeed

with Essential Insight from Digital Strategy Experts
With Dealer.com, you're already using the industry's most complete digital storefront. But to take your dealership to the next level, you'll need to go beyond technology to master today's consumer expectations. That's why your complete digital storefront comes with unrivaled dataand unmatched expertise. Our team of industry experts are here guide you along the way, because it takes real experience and real skill to get real results. With Dealer.com, you're now offering your consumers an experience that includes: 
The most complete, connected view of Car shoppers.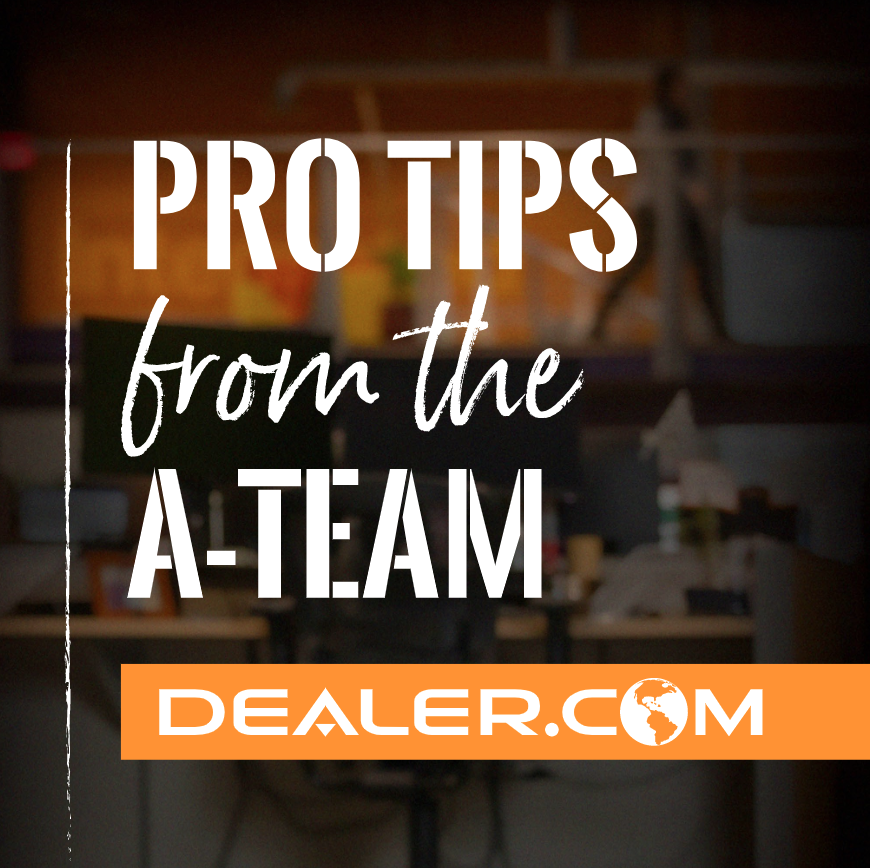 15 tips from industry experts