Does your digital storefront come with an
A-Team?
Succeed

with Essential Insight from Digital Strategy Experts
NADA 2020 is a wrap. Now it's time for you to master today's consumer expectations with our complete digital storefront, unmatched expertise, and unrivaled data. If you missed us at this year's show, our team of experts showcased several enhancements that will help you drive a more personalized digital storefront. The best consumer experience now includes:
The most complete, connected view of shoppers
Fill out the form to schedule a demo today.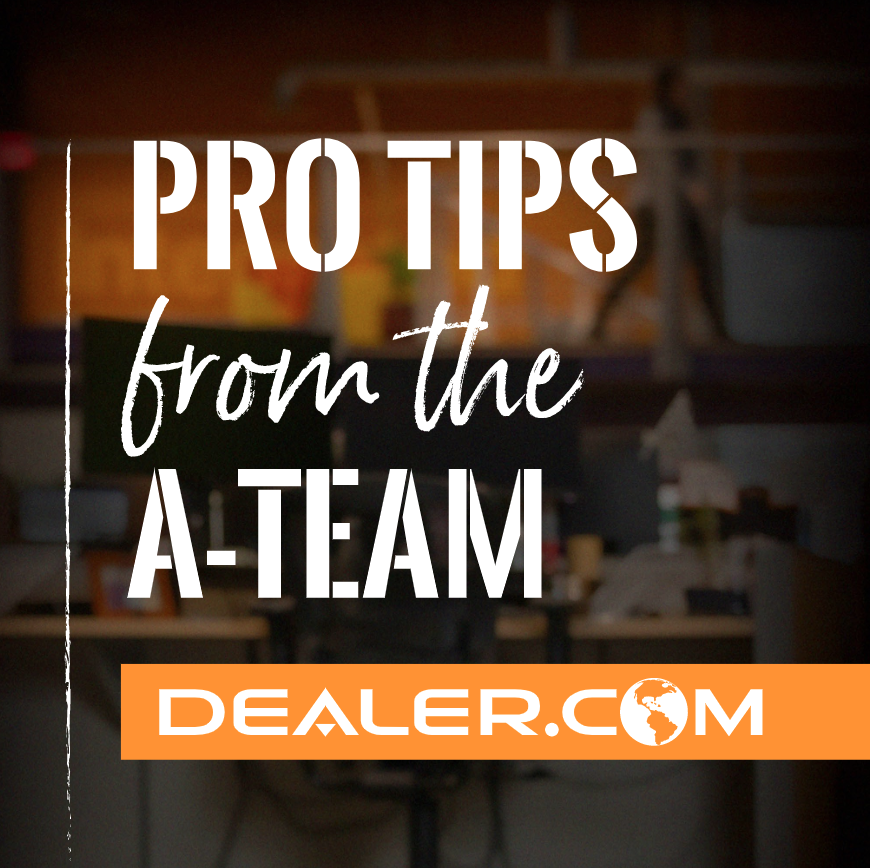 15 tips from industry experts